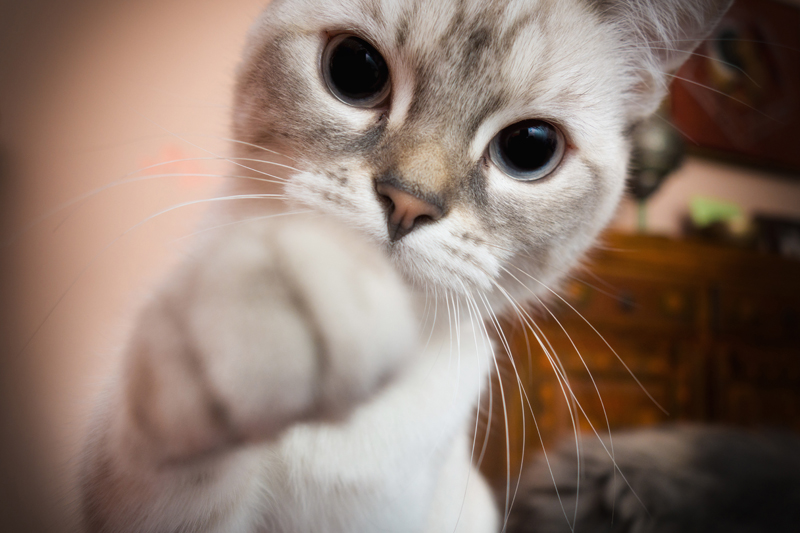 Government agent Amanda Waller has an idea—take some of the world's renowned, hardened criminals and make them work to protect the world against any dangers that might arise; in exchange they'll get time off their prison sentences, or die trying. Her plan is brought to light when the dangerous sorceress, Enchantress, who inhabits the body of June Moone and was at one point under Amanda's control, breaks free and summons her equally destructive brother. Now it's up to the likes of the assassin, Deadshot, the Joker's love, Harley Quinn, Boomerang, the fiery Diablo and the Killer Croc along with Moone's love interest, Rick Flag, and the sword-wielding Katana, to save the world from the deadly duo. Here are a few movie mistakes to look for while watching "Suicide Squad".

∙ Amanda Waller is having dinner with Admiral Olsen. When he asks "You want to put our national security…", the right rear view of Amanda shows she's reaching for something with her right arm that's on the table. It cuts to a close-up of her when he mentions "witches and gang bangers" and both of her hands are elevated, grasped together near her face. The scene then cuts to a left side view when he mentions "crocodiles" and her hands are down, away from her face.

∙ Griggs has been captured and is tied to a chair when the Joker appears. After he kisses Joker's ring, a close-up of Griggs from over Joker's left shoulder, shows Joker's left hand is on Griggs' neck with his thumb trailing down. It cuts to a close-up of Joker (over the right side of Griggs) and Joker's left hand is farther up, with his index finger on the side of Grigg's face when he says "you're going to be my friend".

∙ June turns back to herself after Enchantress frees her brother and Flagg embraces her. When they first start to hug, he's holding her to his left shoulder with his left cheek against her head. It cuts to a close-up and his chin now rests on top of her head. It cuts to the close-up of June crying (from over the right shoulder of Flagg) and she's against his right shoulder, his right cheek is pressed against her right temple. The scene shifts back to the close-up of Flagg when he begins to speak and it's back to his chin resting on her head.

∙ The group encounters the "hostiles" on the street. When the soldier says "copy that", the close-up of Deadshot shows Harley Quinn putting her left hand on his right shoulder. It cuts to the soldiers and back to Deadshot and Boomerang when Harley Quinn walks up and puts her hand on Deadshot's shoulder again.

"Suicide Squad" (2016) stars Will Smith, Margot Robbie, Joel Kinnaman, Cara Delevingne, Viola Davis, Jared Leto, Jai Courtney, Jay Hernandez, Adewale Akinnuoye-Agbaje, Karen Fukuhara, Ike Barinholtz and Common. It runs 123 minutes and is rated PG-13 for sequences of violence and action throughout, disturbing behavior, suggestive content and language.

Get your copy of "Suicide Squad" here:




Related Articles
Editor's Picks Articles
Top Ten Articles
Previous Features
Site Map



Follow @IGMovieMistakes
Tweet



Content copyright © 2022 by Isla Grey. All rights reserved.
This content was written by Isla Grey. If you wish to use this content in any manner, you need written permission. Contact Isla Grey for details.