7 Flight Tips For Your Winter Cruise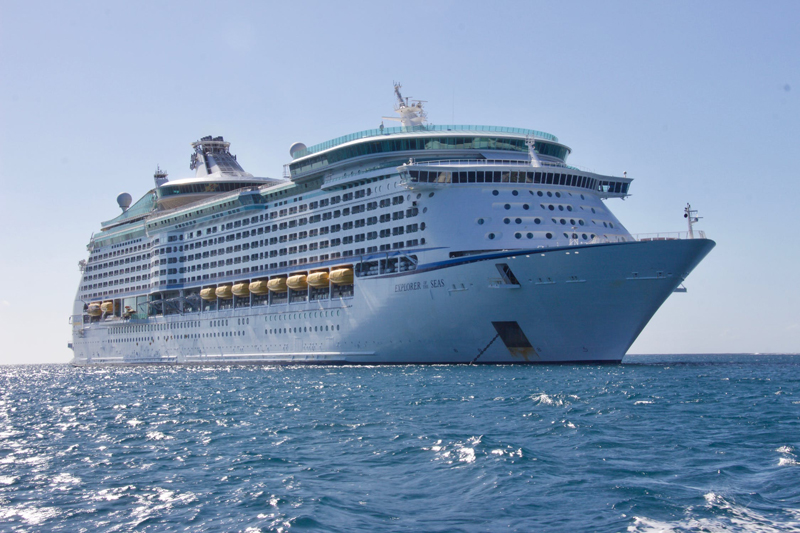 Choosing flights and connections can be particularly critical for cruise vacations. Many itineraries include one or two days at sea at the outset of the cruise. Delayed passengers miss these at sea days and have to fly to the ship's first port of call to pick up their cruise, incurring substantial expenses.

Flight issues are particularly common during the winter months and early spring, when snow and hazardous weather can be a frequent occurrence. It's important to keep the possibility of bad weather in mind and plan accordingly. Here are seven flight planning tips that will help get you to your cruise on time.

1. Arrive a Day Early. This is good advice for any time of the year, but it's particularly important during the winter months. Arriving a day early provides cushion time to guard against any weather or mechanical problems that could interfere with your flight. It involves the additional expense of a hotel room, but the peace of mind early arrival brings is often well worth the cost. To save on hotel rooms, consider booking your stay using Priceline or Hotwire. This works well for singles or couples, but families should be careful. Double beds and occupancy levels above two persons per room are not guaranteed. Determining what price to bid might seem tricky - use BiddingforTravel.com, BetterBidding.com and BiddingTraveler.com to discover what Priceline or Hotwire bids have been accepted recently. Another good site that doesn't require bidding is GetaRoom.com. Call their 800-number to uncover low unadvertised specials. Trivago.com is a good site to use for hotel price comparisons.

2. Take a Direct Flight or Leave Plenty of Time for Connections. Direct flights can be more expensive, but that's not always the case. Use a good travel agent or book your flights immediately after you purchase your cruise for the best results. If connecting flights are mandatory for your cruise, make sure to allow plenty of time for connections. While a 40-50 minute connecting time between flights is often considered to be "legal" by the airlines, it will give you little cushion if there's a weather or mechanical delay. If you're flying to your embarkation port on the same day your cruise departs, it's important to play it safe and allow about two hours or so for connections. This is particularly true when traveling with children, as it often takes a longer time to get from gate to gate. If you have a choice of connection cities, stay away from those prone to bad winter weather and heavy traffic delays. These include such airports as Denver, Chicago, Newark, and New York's LaGuardia and JFK airports.

3. Check On-time Arrival Statistics. Some flights are almost always on time, while others have a history of significant delays. Before booking your flights, check out each of your option's arrival statistics on FlightStats.com and book accordingly. Some airlines and online booking engines provide flight statistics on their websites.

4. Purchase Trip Insurance. Make sure to purchase trip insurance to protect your vacation investment in case of an unforeseen air and transportation snafus, family illness, or other issue. When buying your insurance, however, it's important to make sure that your flights are wrapped into the coverage. Some vacationers buy insurance directly from their cruise line when purchasing their cruise and then obtain their own flights separately. When a problem arises with their flights, they can find that their trip insurance only covers the cruise. Make sure you understand what is covered by the trip insurance policy you're purchasing and read the fine print carefully. For best results, call the travel insurance company directly and ask questions over the phone to understand intricate coverage issues.

5. Monitor Weather Predictions Continually. Sometimes weather can cause even the most carefully arranged plans to go awry. As your departure date gets closer, monitor weather conditions carefully. If it appears that a storm may affect your travel plans, check with your airline to find out what options are available. These may include departing a day early if not doing so already or leaving on an earlier flight. Be proactive. Do not wait for the airlines to contact you. By that time, many of the best flight options may already be gone. If your flight is not cancelled, the airlines may not contact you at all. It is your responsibility to decide what's best for your specific circumstances and take the appropriate steps to arrive at your cruise vacation on time. Make sure to sign up for your airline's notification alerts and monitor their website so you'll know what's going on as soon as possible.

6. Travel Light. If at all possible, try to avoid checking luggage. This will allow you to be more nimble if your flight is cancelled or severely delayed. It will also help avoid lost luggage issues that may arise if you have to be rebooked on another flight. Make sure to check your airline's website for carry-on luggage dimensions and rules.

7. Know Your Rights. When flying within the United States, if flights are delayed or cancelled for reasons that are beyond an airline's control such as weather, the airline is not required to do anything other than get you on its next available flight. Since most flights are heavily booked these days, that can take time. The airline does not have to put you on another carrier that has available space. Airlines' policies differ, so read your air ticket contract in advance to understand what your carrier is required to do. If your flight is cancelled, immediately call your airline's 800-number while you are waiting in line to be rerouted. That will allow you to get help as soon as possible. Many airlines use Twitter for customer service, so that can help as well.





Related Articles
Editor's Picks Articles
Top Ten Articles
Previous Features
Site Map





Content copyright © 2023 by Nancy Schretter. All rights reserved.
This content was written by Nancy Schretter. If you wish to use this content in any manner, you need written permission. Contact Nancy Schretter for details.