The silent support in our Bangalore home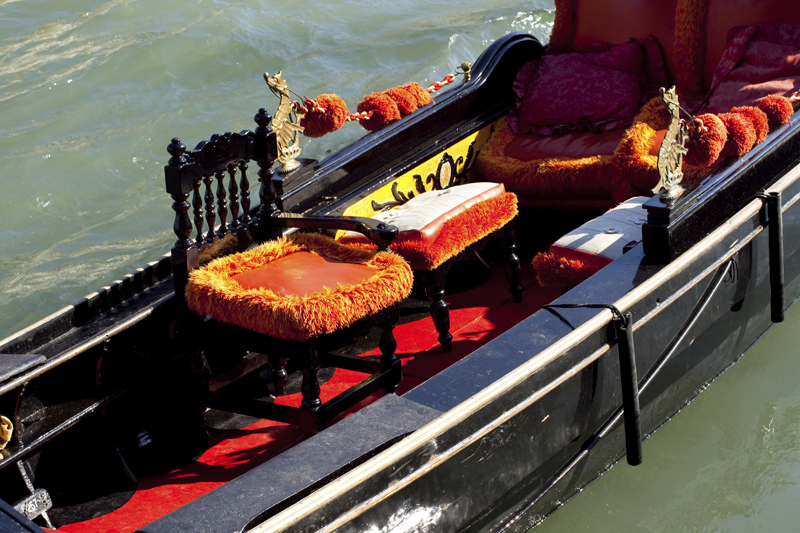 Our house help has been with us for around 27 years. Yes, sometimes it's mind boggling to think that we have had our kids together, seen them married together and now are growing old together. Pushpa came to us in a tough time in our lives. She was a young, lean as a stick and hard working. We had a cook who would only cook when the boys were all small and Pushpa was brought in to do the 'top work' which Radha the older woman could not handle.

It was a chaotic time in my life with newly born baby Steven, running my pre-school called Happy Hours and my Ad Agency called Arc Advertising. The two older boys needed to be fetched and carried to their swimming sessions in far away Sadhashivnagar and lucky for us they could cycle to school and back and have their lunch at home. My secretary handled the advertising office till I got off the school by noon, which I handled with a teacher and was run in a large room below the office.

Then, tragedy struck when one day our older son told me that he could not find both his laptops. One which was his and one which belonged to his office. I had sent the office boy into the house to help remove the carpets and dust them. There was Radha and Pushpa too, so who could we blame. This was not such a simple thing that we could ignore.

The police were called in and all the help were questioned but inspite of threats and requests and talks, the two laptops were gone forever. Probably sold for a pittance by whoever robbed them. And there was nothing we could do about it.

To cut our losses and save ourselves from further issues, I decided to cut back on the staff since both my businesses were in the house. Radha quit, ostensibly because she was upset about being questioned by the police. That was fine, I could manage the cooking, but definitely not the cleaning and washing up of such a large home with three kids including a baby. Most Indian men just get on with life like nothing is amiss, when the help does not arrive and I almost went ballistic with the pressure.

Then Pushpa rose to the occasion and said she had helped Radha with the food and would definitely be able to cook if we gave her both salaries. So She stretched her work schedule to three hours and with a lot of hit and miss with the boys complaining roundly, Pushpa learned to cook. The Rajmas and Channas, chicken currries and in those days beef side dishes, and ofcourse our fugaths with different veggies. The rice cooker worked better than the draining the rice method and was quicker and slowly Pushpa got into the swing of things.
Ofcourse I was stern with the boys that they kept their own rooms neat and cleaned up after them, besides ofcourse making their own beds. So she was essentially left with the sweeping and swabbing and the occasional dusting of the rooms.

Those were the days of the dhobi so Narayan would come once a week and take all the clothes for ironing in the morning and bring them back by the evening. All the boys uniforms and my salwars and the husbands clothes, including their jeans. All the kitchen and car chindies were thrown for wash and he would bring them back smelling divine of bleach and perfectly clean. We sorely miss a dhobi today but the boys and husband swore he made tiny holes in all their clothes with the ash of his koyla.I was forced to stop him when husbands brand new shirt developed a strange hole after its first and only use.

So Pushpa reigned and has reigned for 27 years watching the boys get married and blessing them after we blessed them as parents and the grandparents too. There was no question, she had done much more for them than any relative and she had a right.

Then her husband who was a drunkard and a smoker got a stroke and was paralysed. The only thing that stopped was his daily beating of her. Never once would she crib about him inspite of all the black eyes and bruises on the face and body. I hated him and was glad when he was paralysed. But he tormented her even in the bed demanding smokes and drinks from her meagre cash reserves. My son the doctor was furious that she gave in to him but she did and carried on for years -- eight years.

Pushpa kept the house running when I went to study for two years to Europe doing a second masters. Then she ran the house when I left for almost a year to help the boys in the UK and US with their new babies. She has been there through my PhD studies and all the trips to Madurai with all my research. She has been my rock and the first person we all think of when we travel anywhere, even to Goa.

Her gift goes in first and even now though the boys live abroad the first person they pick up a gift for is Pushpa. Umbrellas and slippers, shampoos and lotions and she will use none. All are given to her daughters to our chagrin.
For the first time now since her girls are married did she actually use the beautiful Esprit Umbrella brought from Italy by Steven and the Calvin Klien flip flops and hair brush given by David and Andrew besides the large chunks of money they now shower her with.

Her husband is finally dead and I could hear a sort of release in her voice when she called to say she can't come for 15 days. Amma I will come, but you know how everyone will gossip she said. I told her to take her time, she has earned it and the men in the house need to pull their weight for a change, not stressing me with both mine and her work. I am only worried that she might up and stay with one of the girls but she once told me very wisely - never live with any of your children, then you end up being their free servant. Always keep your freedom and I hope she remembers her own advice and comes back to us.




Related Articles
Editor's Picks Articles
Top Ten Articles
Previous Features
Site Map





Content copyright © 2022 by Marianne de Nazareth. All rights reserved.
This content was written by Marianne de Nazareth. If you wish to use this content in any manner, you need written permission. Contact Marianne de Nazareth for details.