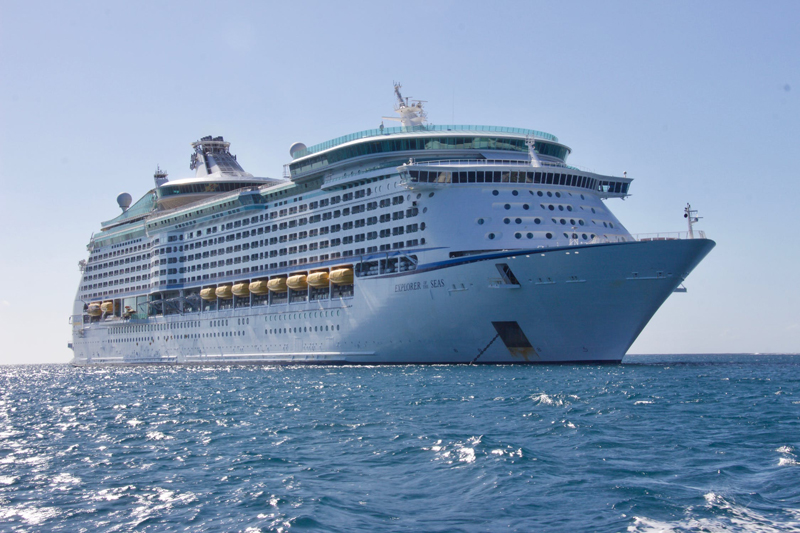 Cruising alone can be an incredible experience. Although many vacationers shy away from traveling alone, taking a cruise by yourself can be a wonderful way to get some well-deserved "me time" to spend just the way you would like. It's also easier than you might think.

Over the last few years, cruise lines have been doing more to cater to solo vacationers. Norwegian Cruise Line features single staterooms for solo cruisers on a number of their ships including Norwegian Epic, Norwegian Breakaway, Norwegian Getaway and Norwegian Escape. Royal Caribbean and Costa Cruises have single cabins on some of their ships as well. Holland America also offers single staterooms on several of their ships plus special programs that cater to solo guests.

While the dreaded single supplement is still in existence, a number of cruise lines waive the additional fee on selected voyages. This is particularly true for river cruise lines, such as Uniworld Boutique River Cruise Collection. Make sure to actively monitor vacation deals, either online or through your travel agent, to see what's currently being offered.

If you're on the fence about traveling alone, here are seven great reasons to cruise solo:

1. It's All About You. On a solo cruise, you'll get to "have it your way" every moment of your vacation. You'll make all the decisions and choose how to spend your days. There's no need to compromise with someone else or an entire group of people. Whatever you want to do on your cruise is exactly what you'll do.

2. Rejuvenate Your Spirit. Enjoy plenty of "me" time on your solo cruise. While cruising alone, you'll have plenty of time for introspection, renewing your spirit and getting to know yourself better as a person. That kind of time can be a rare treasure for many people who spend most of their lives working and catering to others. You'll come back home relaxed and refreshed.

3. Everything Is On Your Schedule. Get up early - or sleep in late. You have complete flexibility to do whatever you please on a solo cruise. That can be a very freeing experience. You can choose to plan your days as far ahead as you'd like. If you wish to get up early to work out and watch the sunrise or stay out until the wee hours of the morning, it's entirely up to you.

4. Meet New People. There are plenty of opportunities to meet new people on a solo cruise. Some cruise lines, like Holland America, have special programs and events for solo guests. Check your cruise's daily calendar to find out what's available. It's also easy to meet other passengers at meals and activities. If you'd like to dine with other guests, let your restaurant's Maitre D' know. They're more than happy to seat you at a table with other guests. If you'd like to dine alone, that's fine as well.

5. Your Stateroom Is Your Castle. Every square foot of your stateroom is yours on a solo cruise. There are no issues about sharing storage space, fighting over the bathroom, or who gets to use the electrical outlets. Feel free to use all the hangers, spread out items across the bathroom shelves and line all your towel animals up in a row. It's all yours.

6. Choose Your Activities and Adventures. When cruising with family and friends, there are usually plenty of compromises and discussions about what to do in each port of call and which shore excursions to take. That's true for daily activities on the ship as well. On a solo cruise, you can choose to do whatever – whenever. If you would rather go horseback riding than sit on the beach, it's entirely up to you. The same goes for food preferences, both on and off the ship. Dine at a specialty restaurant if you'd like, or simply choose the buffet for dinner. The only person you have to please is yourself. That being said, you may find that certain dining venues suit you better when cruising solo. Check out the restaurants and try out a few. You'll quickly find your favorites.

7. Increase Your Confidence. Some people view choosing to cruise solo as being brave. Those who have done it generally find themselves wanting to do it again. Cruising alone is a wonderful experience and it provides positive feelings of strength and independence. You're likely to come home relaxed with increased confidence and an even better understanding of yourself.







Related Articles
Editor's Picks Articles
Top Ten Articles
Previous Features
Site Map





Content copyright © 2022 by Nancy Schretter. All rights reserved.
This content was written by Nancy Schretter. If you wish to use this content in any manner, you need written permission. Contact Nancy Schretter for details.