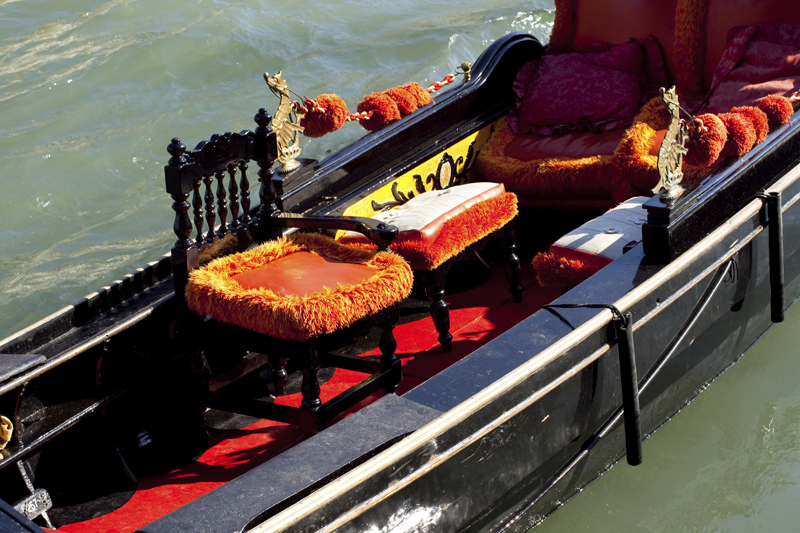 It was in the year 1992 or thereabouts when my eldest son David went for French tuitions to a former school teacher named Ms Davenport. In the course of his tuition he called me one day to say, Mum Ms Davenport has two acres of agricultural land to sell in Hoskote and you want to buy land Why don't you speak to her?

I did and as they say the rest is history. I told her I did not have too much to pay, she said they wanted a good Christian family to buy it and over the following week when the papers were scrutinised by our lawyer, we went in for the purchase of the land. I was running a preschool at the time and had saved up one lakh to pay for the property. But we did not know we were taking on a problem.
'
Since I was not an agriculturalist and my Dad was, we bought and paid for the farm in Dads name. Hardly a farm in those days, it was just 2 acres of barren land with clumps of eucalyptus growing here and there. So we bought the land and once in a while would take a picnic basket at Daddy's urging and sit in the shade with my parents, eating our yummies and looking happily at the land. We did not have the money to work it, so we just left it fallow and kept paying the taxes. All we did was build a check dam with the boys help, as the soil was was being washed off and had begun to slope towards the left side. Today you would never say it ever sloped.

Dad was a very correct man and the very next day marched us off to his lawyers to make his will bequeathing the land to me on his death. I asked why Dad, what the problem and he said no, I am not comfortable with --- (one of my siblings). Let us not have any trouble should it erupt when I die.

Wise words and I am so glad he saw the wisdom to protect me. Because the sibling is a bully and has been shady in many dealings with the family. Then Dad died and his will came into force. The property khata was changed into my name with no problems at the time and we left it like that. However soon the building boom hit Bangalore and just the soil was being dug out and sold by thieves at night. One tractor load of that lovely red soil fetched a lot of money in the city. They had dug out a pit the size of a large swimming pool when I used the help of a friend and bought granite kucchas and fenced the land.

It was not easy as the land was used as access to land at the back by sheep farmers and the like. A compromise was struck with the village panchayat intervening and I gave for free 10 feet x 2acres of road space at the side. No choice as I wanted the place fenced. A convent was selling its old gate so that arrived after which some chapdis were being sold elsewhere and those arrived.

So the land has chapdis in front and back and granite kuchhas with barbed wire along the side. Testing blocks were collected from a building site for free and the little room with a toilet was built with them. A septic tank for the toilet was fixed and the doors were made of folding iron sheets as the area is known to be infested with dacoits at the time. Till today we have never spent the night there with fear of the dacoits who had killed a number of people around the area for their valuables.

Slowly over 25 years we put in silver oak trees on the periphery which are now mature. Huge and beautiful, the silver undersides glinting in the sun. Then started my labour of love bringing in only graft trees from Lalbagh, my Dads favourite place for trees. He swore by their quality for anything and so I would not go anywhere else. His logic was, if you put a tree down it takes years before it fruits. If you put a graft, you will have the tree fruit in a few short years and the fruit will be quality. I am glad I listened because the graft chickoos and graft mangoes today are of the finest quality. Mallikas and Raspuris only for mangoes, and Cricket Ball and Oval shaped chickoos. After 5 – 6 years they all began to fruit, infact the number of chickoos which come whenever its the season is astounding but unfortunately its the man who lives on the land who gets the best off it.

Then two years ago the original owners of the land came to claim it back. In Karnataka anything is possible especially if you whine and claim to be SC/ST. They come in cars to harass Narsimhappa and according to their petition, they are penniless and poor and need the land back. They have paid crooked judges in the lower courts and got the land in their favour. So we took it to the High Court and got a stay which is in our favour for the last two years.
We are fighting, paying lawyers huge sums because the land is now emotionally tied to our hearts. We have put in so much of ourselves to turn it into the little paradise it is.

Sadly we have been warned that we cannot 'settle' with them as they can come back year after year and harass for more money. So we hang in the balance, waiting for a judge who will understand who are the real owners. A judge who will clear the issue once in for all and hopefully rule in our favour.






Related Articles
Editor's Picks Articles
Top Ten Articles
Previous Features
Site Map





Content copyright © 2022 by Marianne de Nazareth. All rights reserved.
This content was written by Marianne de Nazareth. If you wish to use this content in any manner, you need written permission. Contact Marianne de Nazareth for details.