Wintergreen is an Attractive Evergreen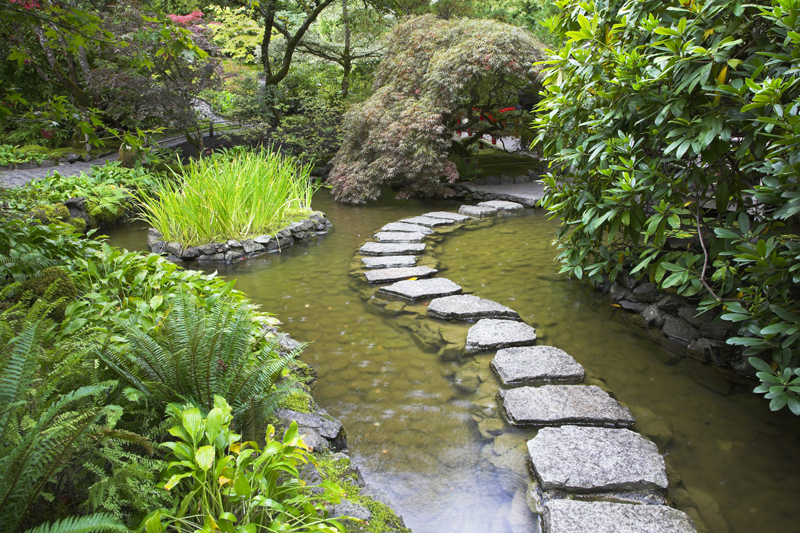 Wintergreen (Gaultheria procumbens) is an evergreen native that is known by a number of other common names. These include mountain tea, mountain teaberry, checkerberry, and eastern teaberry.

This species is most common in the East, but is also sometimes grown in the West. It is native in the East southward to Georgia, the Carolinas, and Alabama into Kentucky, Tennessee, Ohio, Illinois, Indiana, Michigan, Wisconsin, and Minnesota. The plant can be found in bogs, upland woods, clearings, and sterile woods.


Description of Wintergreen

This creeping ground cover spreads by rhizomes. Three to six inches in height, it can be a foot wide. The very aromatic plant bears upright creeping branches. The young stems and leaves are hairy.

Sometimes variegated, the glossy, bright green, scented leaves are 1¼ to two inches long. Tasting like wintergreen, this is alternate, leathery and firm.

Turning reddish in the winter, the typically oval foliage forms clusters on the tips of the shoots. This is mostly oval to obovate. Generally the leaf edges, sometimes bristle-toothed, tend to roll backwards.

Wintergreen blossoms can appear from May to September, according to the location. Only 1/3 inch across, they're bell-like, waxy, and nodding. These can be white-pinkish or white with pink tinges.

They appear on ascending, pendant, leafy stems in small, solitary, axillary clusters. The white stamens are hairy and arching. The flowers also feature a pastel pink to white corolla and bracted pedicels.

The very decorative, showy, aromatic fruits are actually bright red capsules that resemble berries. The very long lasting fruits can remain on the plant until the next spring. They ripen from late summer to fall. These are ¼ inch across and 2/5 inch long.


Uses for Wintergreen

Wintergreen oil is extracted from the plant. This oil has been used commercially as a flavoring for mouthwash, toothpaste, tea, drinks, chewing gum, and candy.

At one time, wintergreen leaves were collected from wild plants for the oil. These were gathered twice a year in the summer.

Wintergreen was once grown commercially for the oil. In recent years this is not as commonly grown as a crop since a synthetic replacement was developed. Traditionally, wintergreen has been used as an herbal remedy to treat various ailments.


Growing Wintergreen

Wintergreen is best suited to zones three through seven. For the most part, this species thrives in full and partial shade, especially dry shade. However, it will be slightly more floriferous and lush if the plant receives some sun. The plant will tolerate some drought. So far as soils are concerned, it does particularly well in peaty or sandy ones. This prefers a moist to dry, rich, acid soil with a pH of 4.0 to 5.5 or so.

Wintergreen is grown as a ground cover, in naturalistic woodland gardens, and in containers. Of all the species in the genus, this one is really by far the easiest to grow and the most adaptable. The plant withstands higher humidity and higher temperatures than the others. It is also deer resistant as well.

Wintergreen is somewhat harder to propagate than some other natives. The recommended methods include divisions, cuttings, and seeds as well as sod. Seeds germinate best if they're provided with 90 days of cold stratification prior to planting. Container plants and pieces of sod tend to transplant best.

Planting is typically done either in the early fall or spring. Space the plants at least a foot apart. Slow to get established, this species should be fertilized very lightly each spring once the plants are established with the exception of woodland plantings.

One improved cultivar of wintergreen is available. Recommended for zones three through eight, Very Berry wintergreen is a very floriferous, very fruitful plant. Suitable for containers, it is particularly lovely in the fall when it is simply covered with vivid red berries.




Related Articles
Editor's Picks Articles
Top Ten Articles
Previous Features
Site Map





Content copyright © 2023 by Connie Krochmal. All rights reserved.
This content was written by Connie Krochmal. If you wish to use this content in any manner, you need written permission. Contact Connie Krochmal for details.