6 Great Places To Find Salmon In Juneau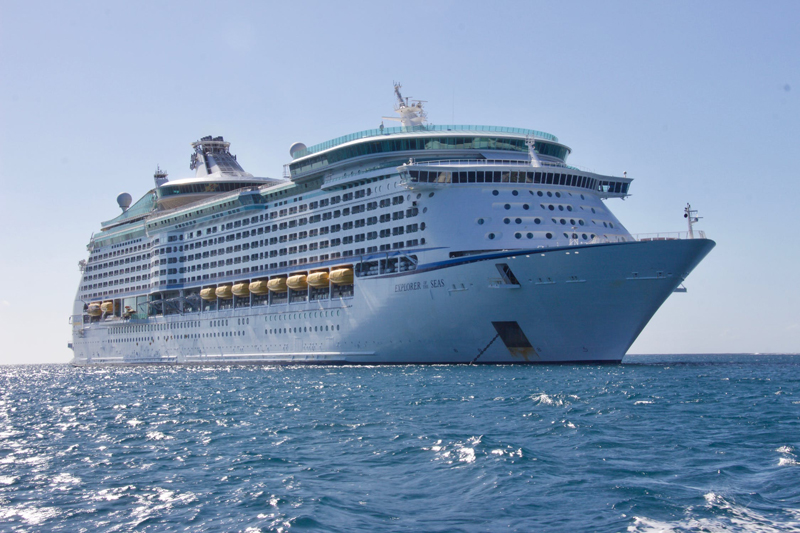 Many cruise passengers arrive in Juneau hoping to see and savor Alaska's famed local seafood, particularly wild salmon. There are five species of Pacific salmon: King; Sockeye; Coho; Chum and Pink. It's easy to see live salmon while visiting Juneau. Plenty of local restaurants and lodges serve up these tasty treats, but there are a number of additional options for getting your fill of wild Alaska salmon in Juneau as well.
Here are six great ways to learn about and taste some of Alaska's best salmon while visiting Juneau:
1. Learn at the Salmon Hatchery.
Located a little over two miles from downtown Juneau, the Macaulay Salmon Hatchery provides an excellent way for visitors to learn more about Alaska's salmon industry. The hatchery contains museum-like exhibits, displays, a huge saltwater aquarium, and a shop featuring delicious local salmon produce. During salmon spawning season typically spanning from late June through September, visitors have the chance to see wild salmon climbing the hatchery's outdoor ladder from Gastineau Channel. You might see bald eagles in this area during that time period as well.
2. See Salmon and Mendenhall Glacier.
Located just 13 miles from the city's downtown area, Mendenhall Glacier is Juneau's most popular tourist attraction. This "drive in" glacier is magnificent and the site's Visitors Center offers an informative film, excellent exhibits and superb glacier viewing through its large windows. During your visit to Mendenhall Glacier, take the time to trek along the Moraine Ecology Trail to the Steep Creek Fish Viewing Site. This trail can be an excellent place to see salmon (and maybe even bears) during the salmon spawning season from early July through September. There's also an underwater "fish cam" for viewing salmon here as well. While tours to Mendenhall Glacier are available through the cruise lines and are often combined with other sights, several local tour operators offer very inexpensive shuttle buses that transport cruise visitors directly to the glacier on a regular basis. Taxis are another good option, especially for larger groups.
3. Go Salmon Fishing.
If catching salmon is more to your liking, arrange to go sportfishing on one of Juneau's many Coast Guard licensed charter fishing boats. The Juneau CVB maintains a list of sportfishing tour operators on its website. Full and half-day excursions are available. An Alaska state fishing license is required and your catch can be conveniently shipped to your home by one of Juneau's fish processors.
4. Try a Tasty Salmon Bake.
There's something special about wild Alaska salmon grilled over an alder wood fire. Sampling such a meal is a true Alaska experience. So while you're in Juneau, head to a local salmon bake and try it out. The Gold Creek Salmon Bake is a popular Juneau attraction and it's often included on tours to Mendenhall Glacier. Guests can wander along the rain forest creek and take pictures at the Salmon Creek waterfall before sitting down to their all-you-can-eat buffet meal of wild Alaska Salmon, chicken, baked beans, au gratin potatoes, and a variety of other sides and salads. Don't miss roasting marshmallows over the campfire and the blueberry cake for dessert.
5. Get Some Air – And Salmon, Too.
Take a flightseeing tour from downtown Juneau and sample some of the best salmon Alaska has to offer. Guests on this excursion take a 35-minute Wings Airways flightseeing trip on their way to serene Taku Glacier Lodge, located across from a massive glacier in a remote area of the Tongass National Forest. On the way, passengers fly over five huge glaciers flowing out from the Juneau Icefield. After landing on the water in front of Taku Glacier Lodge, there's time to explore the lodge's beautiful grounds or do a little shopping before sitting down to partake of an outstanding salmon feast complete with all the fixings. After lunch and the opportunity for a nature walk, a scenic 15-minute return floatplane trip brings guests back to Juneau.
6. Grab A Bite At Juneau's Restaurants.
Juneau has a number of outstanding seafood restaurants and several of them serve outstanding wild salmon. Two of my favorites are Twisted Fish Company and Hangar on the Wharf. If Alaskan crabs are what you have in mind, head straight for Tracy's King Crab Shack. Their crab cakes, Alaskan King Crabs, Dungeness Crabs and Snow Crabs are superb. While you're at it, try some Crab Bisque as well.
If You Go:
For more information about making the most of your visit to Juneau, visit the website of Travel Juneau, the destination's tourist board, at
www.traveljuneau.com


Related Articles
Editor's Picks Articles
Top Ten Articles
Previous Features
Site Map





Content copyright © 2021 by Nancy Schretter. All rights reserved.
This content was written by Nancy Schretter. If you wish to use this content in any manner, you need written permission. Contact Nancy Schretter for details.