5 Ways To Solve Deck Chair Woes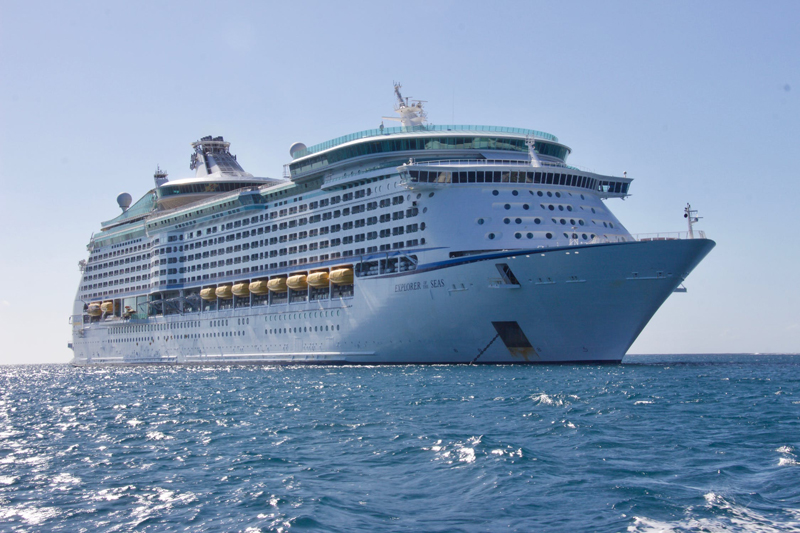 Days at sea can be one of the most relaxing parts of any cruise vacation. It's fun to spend time outdoors sunning and enjoying all the activities by the pool. The entertainment and music out on deck are usually great, too.

Sometimes finding a lounge chair on days at sea can be difficult, though. Guests can become frustrated walking around every deck searching for available lounge chairs, especially if their ship is filled with deck chair hogs. These passengers typically wake up early and leave towels or other personal items on scores of lounge chairs, coming back hours later to actually use them.

While deck chair hogs may have scored the best seats in the past, today's cruise passengers are finding ways to deal with them. After all, all guests deserve to be able to find their place in the sun. In addition, cruise lines such as Carnival Cruise Line and others have instituted policies to help crew members to solve deck chair problems.

If you're worried about getting a lounge chair on your next cruise or are tired of dealing with deck chair hogs, here are five ways to solve the problem:

1. Get Out On Deck Early. The best way to be sure to get great deck chair seating on days at sea is to get up early, have breakfast and get outside as early as possible. Don't be one of the people who leave towels, books and other personal items on multiple deck chairs at 6 a.m., then is never seen again until four or five hours later. If you want a seat right around the pool areas, be considerate of others and plan to stay there. Some cruisers like to get up early and find lounge chairs to sleep on for another few hours.

2. Find A More Secluded Spot. Today's cruise ships are massive and are generally built with numerous decks for sunning and enjoying the outdoors. If all the deck chairs around the pool areas are taken by the time you get outside, walk around the ship and look for others. Generally you'll be able to find two or three together on some of the quieter, more secluded decks away from the pools and entertainment. If you see chairs that aren't together, don't be afraid to move them to a convenient spot where there's plenty of space.

3. Ask A Crew Member For Help. If you can't find any available lounge chairs, talk with a crew member to see if they have any suggestions or can provide help. Cruise lines are aware of problems that can occur on sea days and cutting down on deck chair hogging. While most ships discourage guests from leaving towels and other items on deck chairs to claim them for long periods of time, cruise lines like Carnival have instituted policies to stop this. If a crew member sees a chair with someone's belongings on it that is clearly being saved, they can put a sticker on the chair noting the time. Once the chair has been empty for at least 40 minutes, the crew member can remove towels and any guest items for safekeeping. A note will be placed on the chair letting the guest know what happened and where they can retrieve their things. Carnival clearly communicates its policies about reserving lounge chairs on signs around each cruise ship's outdoor decks, notices in their daily newsletter and in other ways.

4. Choose An Adults-Only Retreat. Sometimes adults-only spaces can be the best place to find available deck chairs, but it often depends on the time of year in which you're sailing. Adults-only retreats generally have more space during school holiday periods when more families with kids are sailing. These adults-only lounge areas can be some of the nicest places onboard on sea days though, no matter what the season. Newer Norwegian Cruise Line ships feature Spice H20, a free daytime adults-only lounge area with deck chairs, hot tubs and waterfalls. Carnival Cruise Line's adults-only Serenity sun deck can be accessed by any guests 21 or older. Serenity spaces on Carnival ships feature canopy beds, hammocks, padded lounge chairs, whirlpools and much more. Carnival's Serenity spaces are often tucked away, so look at your ship's deck plan, check the Carnival app, or walk around the ship to find it. Best of all, access to Serenity is free for all Carnival adult guests. On Disney Fantasy, guests 18 and older can head to the Satellite Falls Sun Deck to use the lounge chairs and relax. This Disney Fantasy area is also free of charge, but that's not always the case on many other cruise lines. Check online in advance to see what's available on your ship. Some suites and concierge-class staterooms also come with private outdoor lounge access.

5. Book A Room With A Balcony. Vacationers who truly enjoy being outdoors and relaxing on sea days should consider booking a stateroom or suite with a balcony. Private outdoor verandahs are wonderful places to relax on a cruise. It's also possible to sun on your balcony, depending on the time of day and location of the sun. Some spa staterooms, concierge-class cabins and staterooms or suites in private boutique areas such as MSC Cruises' Yacht Club or The Haven by Norwegian may come with special amenities which may include private lounge area access.







Related Articles
Editor's Picks Articles
Top Ten Articles
Previous Features
Site Map





Content copyright © 2023 by Nancy Schretter. All rights reserved.
This content was written by Nancy Schretter. If you wish to use this content in any manner, you need written permission. Contact Nancy Schretter for details.