20 Tips For Avoiding Pickpocketing On Vacation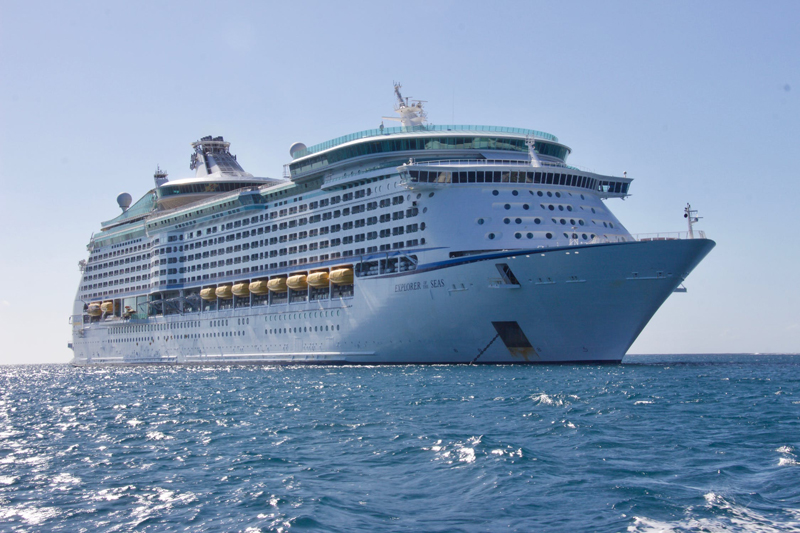 Pickpocketing and theft is a concern for many vacationers and cruise guests. While this can easily happen on any vacation, there are multiple ways to guard against loss. Vacationers often raise a number of questions about pickpocketing and theft, particularly regarding international travel.

Here are some of the most frequently asked questions with a total of twenty tips for protecting against pickpocketing and theft on your next vacation:

How can you protect against pickpocketing?

One of the most important things you can do is think about safety while preparing for your cruise and plan ahead. Here are five steps to take to help protect against potential loss:

1. Make copies of important documents, such as your passport, medical cards, travel itineraries and boarding passes, and other items. Keep copies with you in several places and leave one set of copies at home with someone who could fax them to you if needed.

2. Keep a carefully protected list of any credit cards you are taking with you on your trip as well as phone numbers for reporting them if stolen. Also know how to block your cell phone from making expensive calls if stolen and how to report a theft.

3. Don't carry a lot of cash at any one time. It's better to find some other way to get cash, even if it means added fees. Use an ATM or use travelers checks and cash them on the ship.

4. Invest in trip insurance protection. Trip insurance provides coverage against lost or stolen items. Depending upon the type of insurance purchased, it can provide coverage for thousands of dollars in lost or stolen baggage, cameras, valuables, and other items – although it typically doesn't cover stolen cash. Travel insurance companies can also provide a travel concierge to help you in the event that you're robbed, your baggage is delayed or lost, or if other unfortunate events occur.

5. Hang onto your things. Sometimes travelers put their bag down to take a picture of something, let go of their suitcase to look at a map, or hang their purse over the back of their chair while they're at a restaurant. Keep a firm hand on your valuables at all times.

When arriving at your departure destination or when you're out in port, are there situations to look out for or avoid?

Be aware of your surroundings and expect the unexpected. European tour operators often alert guests that pickpockets frequent busy tourist sites in European cities. Think of what could happen in advance and prepare yourself. Here are five tips:

1. Avoid crowds if possible. Packed places are areas where it's easy to get jostled and pickpockets can quickly blend into the crowd. Pickpockets often work in groups. Watch for situations where someone spills something on you, asks you to look at a map or sign a petition, or crowds you & blocks your way. Pickpocketing groups often look for ways to distract their targets to make theft easier.

2. In order to look less like a tourist, review maps and directions in advance. Jot down a few notes if necessary and put them in your pocket in case you need them.

3. Be observant and on guard in train & bus stations, subway terminals and in major tourist areas. It's important to remember, however, that pickpocketing can happen anywhere – even in your home town.

4. If you're arriving at your departure destination after a long overnight flight, be careful. It's easy to become disoriented and lose or forget things because you are overtired. On that day, you may want to consider purchasing the cruise line's transfers or taking a cab to the port's cruise terminal.

5. Don't flash your money, credit cards or wallet. Count your money in your hotel room or cruise stateroom. If you need to take a credit card out at a restaurant or store, immediately put it back in a safe place as soon as it is returned to you.

Are there ways to dress to avoid pickpocketing?

There are a number of ways to reduce your chances of becoming a prey for pickpocketers. Here are five suggestions:

1. Leave your designer clothes and jewelry at home - even if the gems are fake. Thieves aren't likely to know the difference and wearing lots of expensive jewelry sends the wrong message.

2. If you're carrying a purse, choose a cross-body bag and don't put anything valuable in the outer pockets. Take a look at the Pacsafe and Travelon theft-proof handbags. These bags have a slashproof strap and outer slashproof safeguards, an RFID blocking sections, lots of inner pockets with smart zipper security and more. Both brands also make anti-theft backpacks and travel accessories as well.

3. Many men wear money belts, passport wallets or keep their valuables in secret pockets in their clothes. Do not keep your wallet in your back pants pocket. That's an easy spot for pickpocketers.

4. Consider purchasing pickpocket-proof pants and shorts. These combine a great pair of pants or shorts with hidden money belts and secret pockets. SCOTTeVEST makes a line of vests, jackets and other items with hidden protective pockets and other features.

5. Try not to stand out in any way. If you're going somewhere where you're particularly concerned about pickpocketing, don't wear bright clothes. Try as much as possible to not look like a tourist and blend in with the people around you.

What tips do you have to protect yourself against pickpockets and loss?

While losing valuables to pickpockets is a concern, it's actually more likely that you'll lose items or leave them behind if distracted or disoriented. That happens frequently. Thieves can also use other methods than pickpocketing to rob you of your cash. Here are five tips:

1. Select your ATMs carefully. Use ATMs that are enclosed within a reputable bank where ever possible. These provide you with the most protection and are less likely to be units that have been compromised with skimmers. When at the bank, look carefully at the ATMs to make sure they all look the same. Push around on everything to see if anything moves, which can be a sign of tampering. As you enter your PIN, make sure to cover the keypad with your hand to protect against hidden cameras.

2. Take only what you need. Bring a minimal number of credit cards on your trip. Leave whatever you don't need for your excursion in your stateroom safe or in your hotel room.

3. Don't bring your passport out on shore excursions unless absolutely necessary. Use your driver's license as your picture ID if one is required.

4. Back up your pictures periodically. If your camera is stolen, you'll still have most of your pictures to remember your cruise.

5. Double check your surroundings before leaving. While it's easy to focus on getting pickpocketed, people often simply leave something behind. You're in a strange place, you're tired, and it's easy to get distracted. Just remind yourself to check around you before departing – and then check again.

Remember, you can do everything right and still be pickpocketed. If it happens, don't berate yourself. Report any lost or stolen cards immediately and let your travel insurance company know about other stolen items. Have a back-up plan in place and move on. While pickpocketing is unfortunate, don't let it ruin your vacation.






Related Articles
Editor's Picks Articles
Top Ten Articles
Previous Features
Site Map





Content copyright © 2023 by Nancy Schretter. All rights reserved.
This content was written by Nancy Schretter. If you wish to use this content in any manner, you need written permission. Contact Nancy Schretter for details.