Drive Into Savings On Your Next Cruise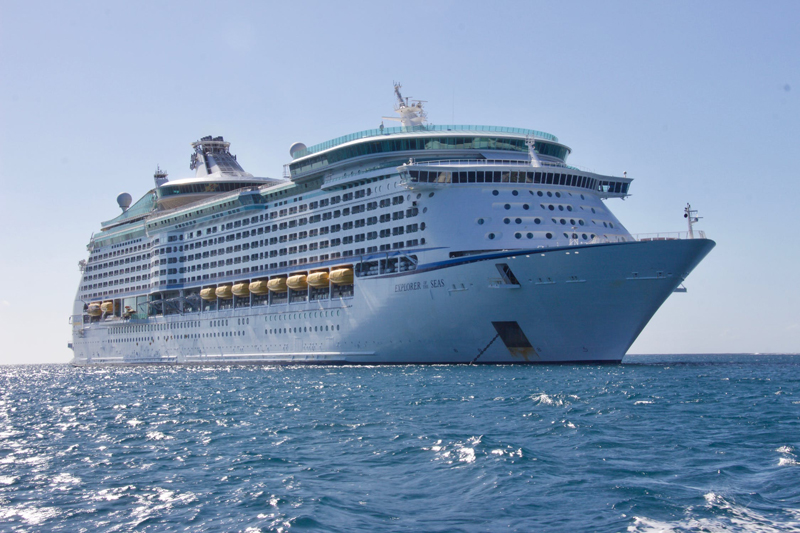 If you're looking for a budget-friendly vacation in the Caribbean, Bermuda, Mexico or the Bahamas, consider a cruise departing from a nearby U.S. home port. Cruises from close-to-home ports can take you to far away beaches and sought after destinations, often for less than the cost of round-trip airfare. Cutting out the need for airfare also makes these drive-to cruises a great choice for last minute vacations to the Bahamas, Mexico or the Caribbean - often at a bargain price. Seasonal cruise sailings to Bermuda, Canada and Alaska are also available from convenient home ports as well.

One of the most expensive parts of a vacation is often the plane tickets. Cruise lines have positioned their ships in a variety of U.S. locations that are within driving distance of major cities, making international vacations easier and less expensive by eliminating airfares. Cruises are available from a wide variety of convenient U.S. ports including:

* Boston, MA
* New York, NY
* Bayonne, NJ
* Baltimore, MD
* Charleston, SC
* Jacksonville, FL
* Port Canaveral, FL
* Fort Lauderdale, FL
* Miami, FL
* Tampa, FL
* Mobile, AL
* New Orleans, LA
* Galveston, TX
* San Diego, CA
* Long Beach/Los Angeles, CA
* San Pedro/Los Angeles, CA
* Seattle, WA
* Honolulu, HI
* San Juan, Puerto Rico

While eliminating airfares is generally the way to cut vacation costs by driving, there are even more ways driving and car rentals can save money on cruises.

Save money on bag fees. Driving to the dock eliminates all of the hassles and potential delays commonly associated with air travel these days. There are no baggage fees or limits other than what can comfortably fit inside your cabin – so cruisers are able to bring along as much as they'd like with them. Restrictions are also eliminated for what can be transported back home, making it easy to purchase large items and bottled beverages without worrying about TSA and overhead bin restrictions.

Reduce transfer costs. Cruise lines often charge a considerable amount for transfers. For cruises departing from Port Canaveral, for example, the typical price of an individual transfer from Orlando's airport is $75 per person round-trip. That can take a considerable chunk out of the vacation budget for a family of four or more. If cruise line transfer charges and cab fares seem overly high, take a look at the price of a one-way car rental. Sometimes car rental rates can be considerably lower and may also allow for additional options, such as touring around the area for several hours before your flight home. In the case of Port Canaveral, Cocoa Beach and Kennedy Space Center are both located nearby.

Create a DIY (Drive-It-Yourself) shore excursion. Renting a car can be one of the most budget-friendly ways to do shore excursions in certain ports of call. For families, especially those with younger kids or groups of 4 or 5, renting a car can be a real lifesaver. Car rentals are often much cheaper than buying 4-5 individual tours and it allows you to make your own schedule as well. Make sure to reserve your rental car well in advance, particularly in places like Alaska where cars are often in high demand.

If you're planning to rent a car, shop online for rental car discounts in advance and continue to do comparison shopping as your departure date gets closer. Couponing sites can be good sources for special rate codes. In addition, check out your membership rates if you belong to Costco or AAA. These big buying organizations are often a source of low rates for their members. Also look into the possibility of renting your car at off-airport sites. Doing so will eliminate high airport concession fees and can save money on your trip.







Related Articles
Editor's Picks Articles
Top Ten Articles
Previous Features
Site Map





Content copyright © 2022 by Nancy Schretter. All rights reserved.
This content was written by Nancy Schretter. If you wish to use this content in any manner, you need written permission. Contact Nancy Schretter for details.