Milk Replacement - Orphans - Wildlife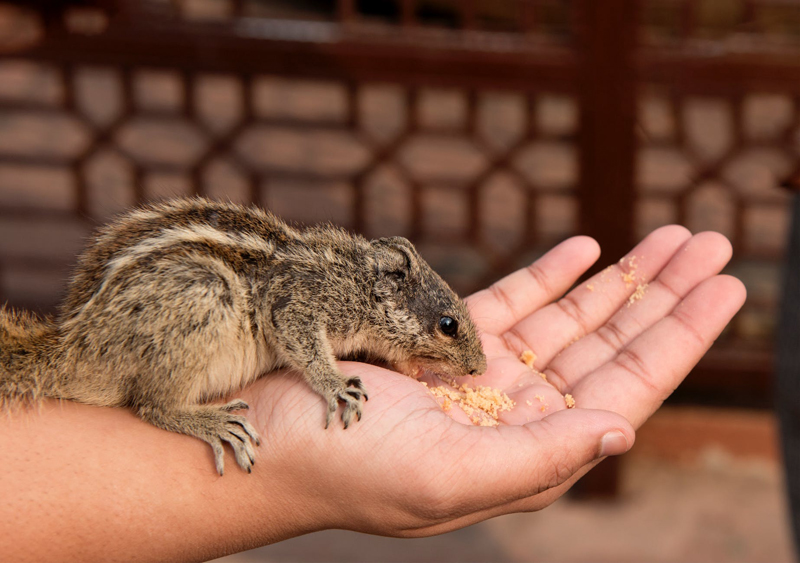 When you acquire a baby exotic pet mammal, puppy, kitten, or perhaps a wild small animal that is too young to eat solid foods a milk replacement formula is necessary. Learn which milk replacement to use on orphaned puppies, orphaned kittens, or even orphaned wildlife.



The whole idea behind the milk replacer is obviously to replace the mother's milk. If at all possible, if there is a problem at birth, make sure the babies get the mother's milk for the valuable properties of the mother's milk colostrums. It also delivers the immunities but it isn't the milk that has the immunities in it. It contains something as small as a molecule that transfers the mother's entire immunity system over to the baby. Any milk cells that contained live anything would be killed by the digestive system, but not this little molecule. It happens virtually overnight.

KMR can be used for a variety of animals, kittens, gerbils, badgers, and raccoons. Esbilac Milk Replacer by PetAg is for animals like puppies, opossums, skunks, and squirrels. It is just different replacement milk, made by the same company because these animals have different needs. I have used these on every animal except for puppies; don't get me wrong, I love dogs, but thankfully, never had one go poorly on me.

Once opened the rest of the KMR or Esbilac Milk Replacer can be refrigerated for 24 hours. Then it has to be thrown away. Whatever is left in the bottle, after the animal suckles, needs to be thrown away immediately so don't overfill the bottle, once you know how much you will need (the stuff is liquid gold).

If the liquid milk replacer has been in the refrigerator it should be warmed to room temperature. Don't use the microwave to heat the milk. Bubbles of very hot liquid could be hidden, and not even shaking the bottle will eliminate them all. Just fill the bottle and run warm water over the bottle. A tiny bottle it takes about a minute.

I had quite a bin stored with bottles from the tiny kitten/squirrel bottles to calf size bottles. The bottles and nipples were stored in individual bins according to the size of the bottle, well marked, so that you can find them quickly.

You should have a scale to weight the little ones daily to make sure they are making good weight gains.

You can also use KMR or Esbilac Milk Replacer as a supplement for nursing infants not getting enough of mother's milk, from perhaps an overly large litter; or, to supplement the diet of a nursing mother.






The fact that Petag was able to reproduce a digestible protein for animal infants has saved millions of animals. It also comes quite close to the mother's milk, in fat, and carbohydrates. If you look toward the top of the page at my picture, you will see a few cling-ons called raccoons that had been raised from birth on KMR and they are quite healthy. We added solid food as soon as we could for additional nutrients and proteins.

The ingredients are here simply because of comparison interest between the KMR for kittens and Esbilac for puppies.

KMR Milk Replacer Ingredients: (kitten, gerbils, raccoons, and badgers)

"Water, condensed skim milk, sodium caseinate, soybean oil, butter fat, egg yolks, calcium carbonate, lecithin, L-arginine, potassium chloride, choline chloride, monopotassium phosphate, magnesium sulfate, carrageenen, tricalcium phosphate, dipotassium phosphate, ferrous sulfate, taurine, dicalcium phosphate, ascorbic acid, zinc sulfate, vitamin A supplement, vitamin E supplement, niacin supplement, copper sulfate, calcium pantothenate, maltodextrins, manganese sulfate, thiamine hydrochloride, potassium citrate, pyridoxine hydrochloride, riboflavin, vitamin D3 supplement, potassium iodide, vitamin B12 supplement, folic acid, biotin. The crude protein is 7.5%, crude fat (min.) 4.5%, crude fiber (max.) 0%, moisture (max.) 82%."

Esbilac Milk Replacer Ingredients (puppies, skunks, opossums, and squirrels)

"Vegetable oil, casein, whey protein concentrate, dried skimmed milk, butter fat, onocalcium phosphate, egg yolk, calcium carbonate, L-arginine, DL-methionine, sodium silico aluminate, potassium chloride, choline chloride, lecithin, monopotassium phosphate, magnesium carbonate, ferrous sulfate, salt, dipotassium phosphate, calcium pantothenate, ascorbic acid, niacin supplement, magnesium sulfate, zinc sulfate, folic acid, vitamin E supplement, silicon dioxide, vitamin A supplement, riboflavin, vitamin B12 supplement, thiamine hydrochloride, pyridoxine hydrochloride, manganese sulfate, vitamin D3 supplement, copper sulfate, potassium citrate, potassium iodide, biotin. Crude protein is 4.5%, crude fat (min.) 6%, crude fiber (max.) 0%, moisture (max.) 85%."

KMR and Esbilac are both prepared under food processing specifications and, unlike some pet foods, use food grade on all ingredients. Evidently catlike critters need more protein than puppy like critters.

If you do find a wild baby mammal it is illegal to house this animal without a permit. You should locate a wildlife rehabilitator. Wildlife International If you have the space and are willing to learn you may want to consider getting a permit. I found it to be a very fulfilling undertaking. Start by talking with other wildlife rehabilitators. Perhaps you can gain experience by volunteering.


Subscribe free to the exotic pets newsletter. It is quick and easy Just glance to the right or scroll a bit to the bottom and subscribe. I will only bug you once a week :) Be the first to be in the know! Your information is always private!

I am also the Bird editor if you enjoy pet birds subscribe to the Birds newsletter. Birds BellaOnline





Diana Geiger Exotic Pets Editoron
Wild Mammals in Captivity: Principles and Techniques



Ferrets: A Complete Guide available in paperback, PDF, and Kindle. By Diana Geiger (me:) Five star reviews! Also available at Barnes and Noble online.






Ferrets: A Complete Guide - Paperback

Ferrets: A Complete Guide - Kindle

PDF Version Ferrets: A Complete Guide (Access to free PDF Reader)
Ferrets: A Complete Guide





This site needs an editor - click to learn more!

You Should Also Read:
Exotic Pet Site Map
Ferrets - A Complete Guide Paperback and Kindle
Exotic Pet Shopping (the safest for your pets)




Related Articles
Editor's Picks Articles
Top Ten Articles
Previous Features
Site Map





Content copyright © 2022 by Diana Geiger. All rights reserved.
This content was written by Diana Geiger. If you wish to use this content in any manner, you need written permission. Contact BellaOnline Administration for details.