Coins May Replace Nigerian Notes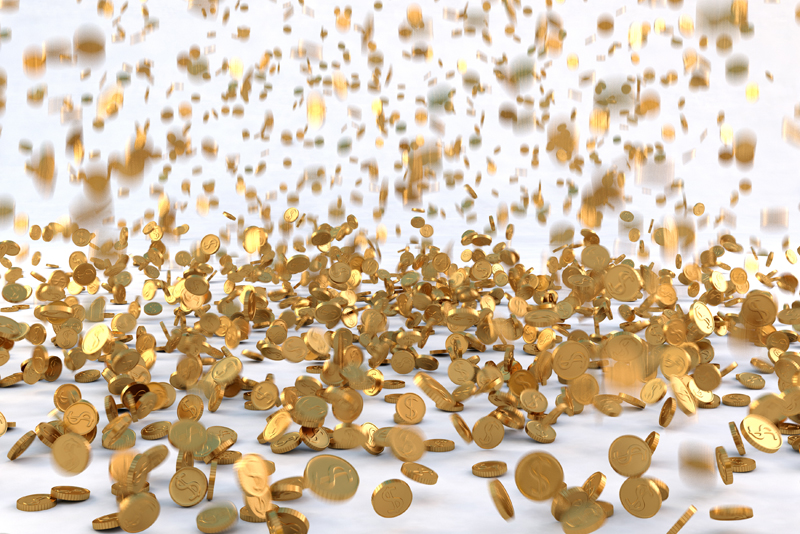 A scarcity of small-denomination cash, inflation, the high cost of production and rampant counterfeiting are many of the reasons why Nigeria is currently considering replacing several bank note denominations with coins. Particularly vocal on this issue is Mustapha Bukar, who represents the Katsina, South senatorial district.

According to Bukar, there are two main types of retail payments in Nigeria. One is the highly repetitive small value transactions, such as urban transportation, sweets, cigarettes, kola nuts, sachet water, vegetables, etc. Then there are the high value transactions like clothing, footwear, raw foodstuff, electronic items, etc.

Coin currencies are designed to cater for highly repetitive transactions because of the nature and conditions under which they happen, such as crowded market places, bus stations, congested traffic, and varying weather conditions, including rainy, sunny and humid conditions in which bank notes are ill-suited for them.

Many countries regularly upgrade their coinage to keep pace with the price of this category of retail items. An overwhelming majority of Nigerians engage in these types of transaction due to their income. Upgrading coins has much to do with inflation.

Current Nigerian coins have lost much of their value due to ongoing inflation. The conversion of lower currency notes to coins should facilitate retail transactions in the Nigerian economy much like in more developed countries.
The main problem in Nigeria is that retailers refuse coins due to the fact that the commercial banks won't allow them to be deposited even though the coins are legal tender. Nigeria has launched a campaign with questionable results to get the public to accept coins.

Bukar used the example of the U. S. penny or one cent coin as a coin that hasn't been phased out due to inflationary issues of such a move. Nigeria is the only West African country where there is a total absence of coins in the economy.
The proposal to the Central Bank of Nigeria is to convert the lowest denomination of bank notes to metal coins.

Beyond all the political noise is the fact that Nigeria's polymer composition notes are printed overseas at prohibitive costs. One news report indicated that it cost 20 naira to print a 5-naira bank note.

Bank notes currently in circulation are in denominations of 100, 200, 500 and 1000 naira. The outmoded 5-,10-,20-, and 50-naira bank notes can be redeemed by depositing them into a bank account. It has been estimated that as much as 30 percent of bank notes circulating in Nigeria may have been forged.

This stems from the recent advances in printing technology and the relative ease of printing currency notes by unscrupulous private individuals. The issue of the counterfeiting of coins has yet to be addressed.



Related Articles
Editor's Picks Articles
Top Ten Articles
Previous Features
Site Map





Content copyright © 2022 by Gary Eggleston. All rights reserved.
This content was written by Gary Eggleston. If you wish to use this content in any manner, you need written permission. Contact Gary Eggleston for details.