5 Essential Cruise Packing Tips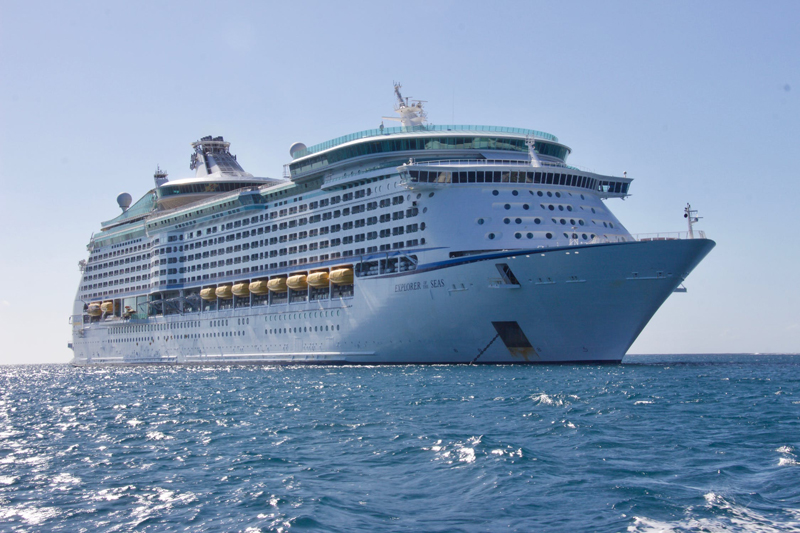 Packing for a cruise vacation can be stressful, no matter how many cruises you've taken. It's critical to start preparing well in advance to make sure you have everything needed for your trip. Packing well can make your cruise experience much more enjoyable, while being poorly prepared can significantly impact or even derail your cruise vacation.

Appropriate documentation is one of the most important things you'll need to pack for your cruise. As soon as you begin thinking about taking a cruise vacation, double check the documents required for your itinerary. Some cruises will require passports and visas, while others may not. If you do not have the proper documentation for your cruise, you will be denied boarding, so check directly with the cruise line or your travel agent to see exactly what's needed. Look carefully at the expiration date on your passport several months before departure. Many cruise lines now require passports to be valid for at least six months after the time your cruise is over. Certain countries require that as well.

If you're traveling with children, there may be additional documents you are required to bring. Once again, check with the cruise line and be very clear about the details of your situation. This also applies to families bringing a child's friend along on their cruise as well.

If you're planning a vacation at sea, here are five key tips to help your packing for your cruise.

1. Research Your Ship's Dress Code. Cruise lines generally have varying styles of dress. Sometimes they differ by the type and length of itinerary as well. Before packing, find out more about your ship's outlined schedule including the number of formal nights (if any), special parties, and other planned events that may require certain clothes. Shorts and jeans may be not be allowed in public spaces after certain hours as well. Cruise lines generally provide this information in the FAQ sections on their websites. Many cruise lines have eliminated mandatory formal nights, while others are holding fast to that tradition. In addition, some cruise lines have signature party events on their ships, such as Norwegian Cruise Line's White Hot Party and MSC Cruises' Flower Glory Party. It's also helpful to review the dress requirements for any specialty restaurants onboard your ship. That way, you'll have appropriate attire available for any dinner plans you might make. Adventure cruises and social impact voyages have their own packing requirements, so research those well in advance and contact the cruise line with questions if necessary.

2. Know Your Destination's Style. While you may be adept at packing casual clothes and beachwear for cruises to the Caribbean, clothing requirements for a European river cruise are substantially different. Each destination has its own style. Find out how locals tend to dress in the areas you'll be visiting so you will blend in and feel comfortable. In addition, take a look at the expected weather in the regions to make sure you'll be appropriately dressed.

3. Review Necessary Attire For Shore Excursions. It's always a good idea to research potential shore excursions in advance. Some tours are very popular and sell out quickly. Some shore excursions also have clothing requirements, so you'll want to know those in advance and pack accordingly. These can include such items as closed toe shoes, waterproof footwear and gear, all-weather jackets, hats, bathing suits and other items. Some shore excursions in Europe and the Middle East also require attire that covers knees and shoulders when visiting churches and other areas.

4. Get A Packing List. Cruise destinations require different packing lists. Check out the variety of packing lists available on this BellaOnline Cruises site. Additional variations are available online as well. Use these lists as a base and personalize them with your own needs. In addition to passports and other documentation, don't forget key items such as prescription medications, an alarm clock if not using your cell phone in airplane mode, batteries, camera memory cards, zip lock bags, power strip, power adaptors if required for international travel, and a bathing suit. Even if you're not planning to go to the beach, you'll need one to take advantage of the wonderful pools and water features onboard your ship.

5. Carefully Pack Carry-On And Checked Bags. Delayed or lost luggage is often a major concern when flying to your cruise embarkation point. Some cruise guests try to travel with only carry-on luggage to avoid these problems. If you will be checking luggage, pack your bags with this in mind. Place key items like prescription medications and several changes of clothes in your carry-on luggage to make sure you'll have appropriate clothing in case your luggage is delayed. In addition, consider mixing up your clothes rather than packing each person's clothes in a separate suitcase if traveling with family members. That way, if one piece of luggage gets delayed or is lost - each person will still have some clothes for the trip.

In addition, don't pack at the last minute. This is one of the most common vacation errors, resulting in poor packing, significant stress, and late nights before a long day of traveling. It's impossible to do adequate research and purchase any necessary items if you start packing at 10 p.m. on the night before your cruise. Begin thinking about your cruise requirements well before your trip, inventory what you have on hand and buy anything else that's needed. Then begin packing several days in advance. Hopefully, that will enable you to get a good night's sleep before leaving on your cruise.







Related Articles
Editor's Picks Articles
Top Ten Articles
Previous Features
Site Map





Content copyright © 2023 by Nancy Schretter. All rights reserved.
This content was written by Nancy Schretter. If you wish to use this content in any manner, you need written permission. Contact Nancy Schretter for details.