5 Cruise Cabin Secrets For Your Next Cruise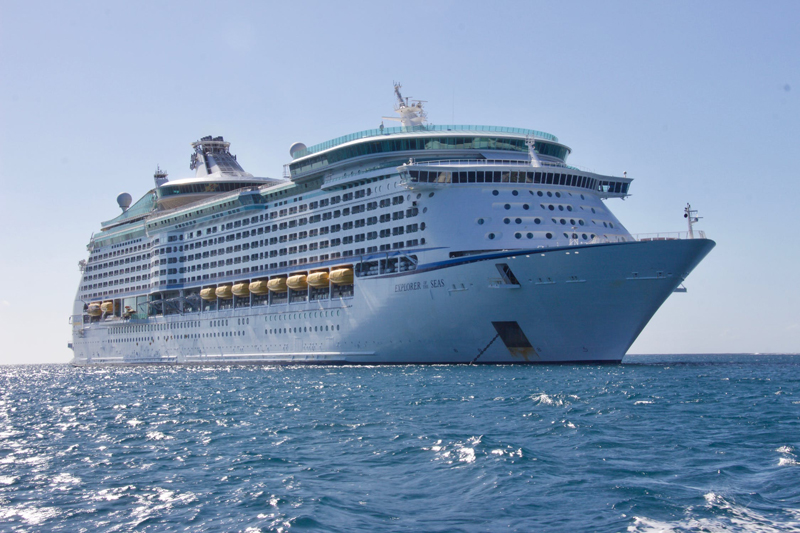 Today's cruise ships are packed with tons of great spaces. One of the most important is your cruise stateroom. While vacationers often don't plan on spending lots of time in their cabin, they want it to be the best possible spot for their enjoyment at the most reasonable price. In addition, travelers want their cruise ship stateroom to provide all the comforts of home and plenty of storage space.

Travel agents and experienced cruisers have uncovered a number of insider secrets for getting stateroom upgrades and making the most out of their cruise ship cabin. Some of these are learned over time. Here are five great tips for landing the best cruise stateroom and making it as comfortable as possible.

1. Free Cabin Upgrades Are Possible. There are a number of ways to receive a stateroom upgrade at no additional charge. Cruise lines sometimes offer free upgrade promotions, allowing guests to receive a better cabin at no cost. Cruising during low season when they may be empty cabins might land you a free upgrade as well. Good cruise travel agents can make you aware of these opportunities and will work with the cruise line to help get your upgrade. Having a high loyalty status with your cruise line can make a difference as well.

Another way to potentially land a stateroom upgrade is to book a "guarantee" cabin. At a minimum, a guarantee ensures that you'll receive a stateroom in the category for which you paid. You will not be able to select your stateroom. The cruise line will assign it to you a week or two before departure. Depending on how things work out, it's possible that you'll be upgraded and assigned a higher cabin category than the one you booked.

It's important to point out that those booking a guarantee cabin should be comfortable with being placed in any cabin in their category or those above it. While guarantee cabins are typically available at a lower price, purchasers have no control over where they're placed on the ship. While buyers know that they will receive the same category of stateroom that they've purchased, or perhaps even an upgrade to a higher category, they could be placed right above the theater or next to a loud bar area. A guarantee cabin could result in a great deal, but perhaps not. It can be bit like playing roulette.

2. Pack A Charging Station. Cruise ship staterooms generally are equipped with one or two outlets. That may not be enough for charging all the electronic gadgets you and your family will be bringing with you on your cruise. Plan to bring along your own charging station or power strip, but check with your cruise line or travel agent first to make sure they are allowed on your ship. In addition, ask your cabin steward to show you around your stateroom paying particular attention to things like concealed storage spaces, extra outlets and other hidden amenities.

3. Use Your TV As A Window. Inside staterooms are generally the least expensive cruise ship cabins, making them popular with vacationers on a budget. The downside of these staterooms is that they have no natural light. If you're in an inside stateroom, turn your television to the bridge cam channel and mute the sound. That way, you'll have your own window on the world and a nightlight as well.

4. Bring Along Some Magnets. Many cruise ship cabins are small, so reducing clutter is important. Since most cruise ship stateroom walls are metal, they make a great magnet board. Use magnets to hang notes, specialty dining reservations, invitations and other items you want to find easily. Cabin doors are generally made of metal, so you may want to decorate yours with magnets to make it easy to find. Magnetic note boards often work well on stateroom doors, too.

5. Make Your Bed Even More Comfortable. While beds on cruise ships are often heavenly, it's possible that your mattress or pillows may not be exactly to your liking. If that's the case, ask your cabin steward for help. Some cruise lines offer a variety of different pillow choices, mattress toppers, top sheets and other bedding items upon request. Ask your travel agent when booking or inquire once you're on board your ship.












Related Articles
Editor's Picks Articles
Top Ten Articles
Previous Features
Site Map





Content copyright © 2023 by Nancy Schretter. All rights reserved.
This content was written by Nancy Schretter. If you wish to use this content in any manner, you need written permission. Contact Nancy Schretter for details.