The boy with a dream, in Bangalore, India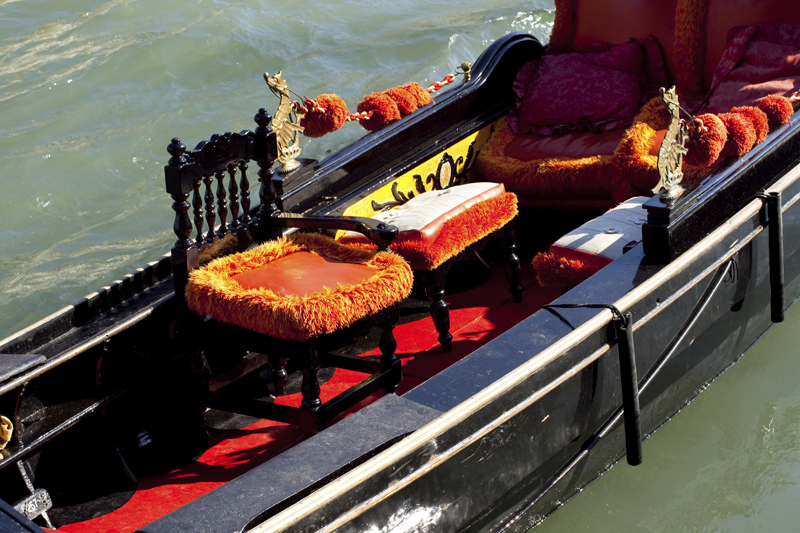 I had never wanted to be an academic. Never wanted to be called a teacher. I wore many hats – advertising professional, music teacher, journalist, but never a regular school or college teacher.

Then, after working for two years in a regular job as a journalist in the Deccan Herald, something began to die inside. I could not sit day after day editing terrible copy by people who could not write and publish the stories and give them a by line. I could not sit day after day and make pages. I could not work with colleagues who bullied to get their way all the time. So I quit as Assistant Editor and began to freelance.

But getting out of the house was important, to force me to dress and maintain myself. Then I heard that St Joseph's College was opening out a Post Graduate Media Studies section, and that's where academics and teaching took over my life to give my skills to the younger generation.

I can never work in a job unless I enjoy it no matter how much it pays. Deccan Herald paid me a little less than a lakh for a month and St. Joseph's offered me 9 thousand and I lived with that for 3 years! When I got an increment from them it prob was 1k but the joy I got out of teaching and lecturing was immeasurable. The fulfilment I got could not be computed in terms of cash.

In one of the Visual Communication classes there used to be a boy named Albert who would always, class after class, organise the laptop for my lecture. I use PPT's or the kids had to show me their assignments via PPT so the laptop was a must. One day while he was organising the laptop I asked him about his family and he told me that his father had died when he was very young and his mother was uneducated and a house wife. To help them his Uncle ( fathers brother) paid for their food and rent but the boys studies he had to manage. " I have one last year left Maam and I dont know where my mother will borrow my fees from this year. Relatives avoid us knowing we are in need of money."

I immediately contacted the Old Boys Network of the college and in a matter of a few hours, the old students contacted the college, found out what his fees were, asked for a discount from the college and paid up the rest. His years fees were done, namelessly, by good Samaritans, but with the stipulation that I asked for him to pay it back to help another student. Albert is blooming in excellent jobs which through a friend I started him off, he has moved on and supports his mother now with everything. He has never failed to wish me on Teachers day and keeps me in the loop of his achievements.

Last year I noticed this student who stuck out like a sore thumb in a class of juvenile and immature 1st year Bachelor of Filmmaking students. I wondered what this boy who seemed far advanced than his classmates was doing in such a set up and spoke to him privately. He seemed a bit depressed and I thought he needed a counsellor till I got the real reason for his indifferent behaviour.
He had got a seat to do medicine in Manipal College but having old and ill parents there was no money to send him to medical school even with a merit seat. I could see he was slowly dying in the class and so I put the word out on my FB page. One lady said, get a seat in hand and let me see how I can help you. So off he went and redid his TOEFL and got a seat, this time in the UK in Sheffield. However the lady did not come forward with help finally.

I was so upset and thought this boy is finished, and told him to go home and ask around for help there. It was amazing to see that he not only got the help by begging around, but believed in himself to go to Sheffield.

I wrote to an old friend who is a doctor in the UK and Trevor seeing the boys determination offered to pay off his living expenses. From the coming year he can work and earn to pay for his upkeep. In four months, the boy is living his dream and swears it is because I pushed him to excel.

To add to his good fortune, my friends brother in law is the vice chancellor and will help him move from Bio medics to Medicine seeing his drive and determination.

This is the making of a great doctor. A doctor I would definitely like to consult rather than the doctors who got in because their parents could pay for expensive seats.

This is what makes academics worthwhile for me. Of course I get paid better now, but my Dad has blessed me with a great inheritance, so I don't need the money from my lectures and work to inspire the kids, to make something of themselves.

Why? I don't know! Maybe it's cause my parents did. Maybe cause I lived my dream when I was almost 50 and was selected for a world renowned fellowship. Maybe because I see a child that needs a small push forward. Or maybe I would like to leave a mark in someone's life like others did in mine. Let us all be that beacon of hope in some young life that we touch and hopefully make our world a much better place to live in.






Editor's Picks Articles
Top Ten Articles
Previous Features
Site Map





Content copyright © 2018 by Marianne de Nazareth. All rights reserved.
This content was written by Marianne de Nazareth. If you wish to use this content in any manner, you need written permission. Contact Marianne de Nazareth for details.