7 Ways To Save Money Onboard Cruise Ships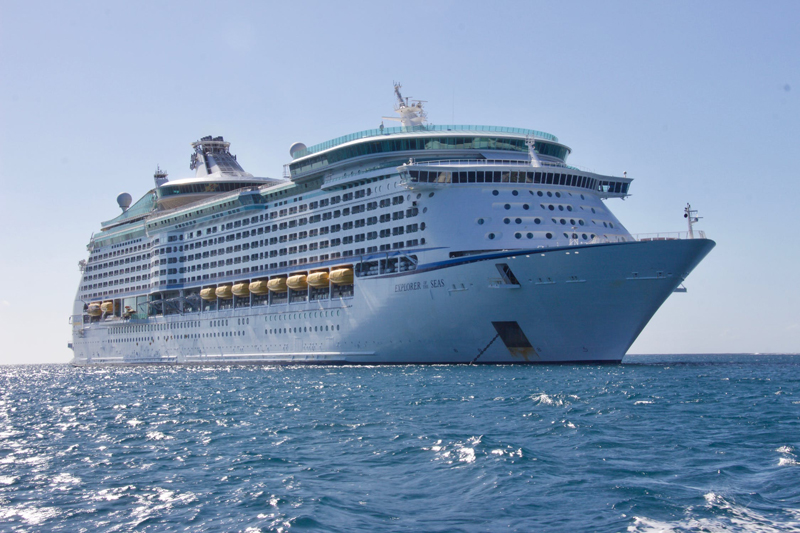 Cruising is an excellent vacation value, but it's important to remember that everything on the ship is not included in your cruise fare. It's easy to spend money onboard and there are plenty of optional expenses available to tempt your wallet. Bartenders appear with tropical drinks in hand, the spa beckons, and the specialty dining menus look enticing.

While it's not necessary to run up a huge bill on your cruise, you'll probably want to enjoy a few extras. Here are seven money-saving tips to help you stretch your vacation budget and have a memorable cruise vacation.

1. Set a Budget and Monitor Spending. It's fine to splurge a little on your cruise vacation, but decide on a dollar amount you're willing to spend before boarding the ship and stick to it. Keep track of your onboard spending on a daily basis. Ships operate on a cashless system when you make onboard purchases, so it's easy to run up charges. Keep track of your receipts and match them against the ship's records so there will be no surprises at the end of your cruise. If you're traveling with kids and teens, decide whether they will have charge privileges during your cruise. If so, have a frank talk about what's allowed and monitor their spending carefully.

2. Eliminate Phone Calls. Cell service is available onboard ships, along with in-room phones. Calls can be extremely expensive, however. Before boarding your ship, talk with all members of your family and go over your phone rules. If you need to make cell phone calls, check with your cellular phone provider to find out about special international packages before leaving on your cruise and wait until you arrive in port before calling. Apps such as Viber can enable free calls using the ship's Wi-Fi. Some cruise lines also have money-saving apps that allow families to stay in touch with each other and use social media without breaking the bank.

3. Limit Your Internet Access. Rather than buying a large Internet package costing a hundred dollars or more, research the availability of Internet cafes in ports of call and check your e-mail there. If you need to purchase an Internet package onboard, do it on embarkation day or at another time when special discounts are offered. If you do purchase an Internet package, make sure to understand what's included. Some cruise lines sell packages based on minutes used, while others charge based on the amount of data used. If your cruise line has a data-based package and you'll be using your cell phone, have your ship's Internet Cafe manager help you streamline your phone's background programs so you won't quickly use up your data allocation and have to purchase another Internet package during your cruise.

4. Save on Drinks. Alcoholic drinks, smoothies, sodas and some other refreshments are not included in the cruise fare. These drinks are expensive and can rack up quite a tab. Check out the drink specials and beverage packages available onboard your ship. Many cruise lines offer soda packages, wine packages, and all-inclusive drink packages that include libations of all kinds. Some cruise lines also offer these all-inclusive beverage packages free as part of special cruise deals, so check with your travel agent or cruise line before booking. If you're considering a beverage package, make sure to read the description carefully to understand all of the details and find out whether everyone in your stateroom must participate. Several cruise lines also allow guests to bring bottled water, soft drinks and even a bottle of wine or two onboard on embarkation day. Contact your cruise line or travel agent to find out the rules before bringing beverages onboard, though.

5. Take Your Own Photos. Bring along a digital camera – or several. Take lots of pictures and give your cameras to your waiter or other guests to take photos. Formal photos and group shots can be wonderful keepsakes, but don't go overboard. Special Photo Gallery discounts may be offered on selected nights during your cruise, so keep an eye out for deals.

6. Go Light on Alternative Dining. Meals are included as part of your cruise cost, but not those in alternative or specialty restaurants. Some of these dining venues can easily cost $25 per person or more. Specialty restaurants on certain cruise lines offer a la carte menus only, so be sure to calculate projected costs before booking. If enjoying fine dining adds significantly to your cruise enjoyment, purchase a specialty dining package for your cruise. Some cruise lines also offer specialty dining packages free as part of special cruise promotions, so check with your travel agent or cruise line before booking. Discounts may be available at alternative dining restaurants on embarkation night, so look at your daily cruise program or check with Guest Services before booking.

7. Don't Splurge at the Spa. If you want to take advantage of spa treatments, wait for special promotions to be announced during port days or at other times. Once you've had a treatment, don't let your relaxed state of mind make you vulnerable to buying lots of spa products. If you're interested in fitness classes and spa events, look for free programs and check on costs before participating.









Related Articles
Editor's Picks Articles
Top Ten Articles
Previous Features
Site Map





Content copyright © 2023 by Nancy Schretter. All rights reserved.
This content was written by Nancy Schretter. If you wish to use this content in any manner, you need written permission. Contact Nancy Schretter for details.