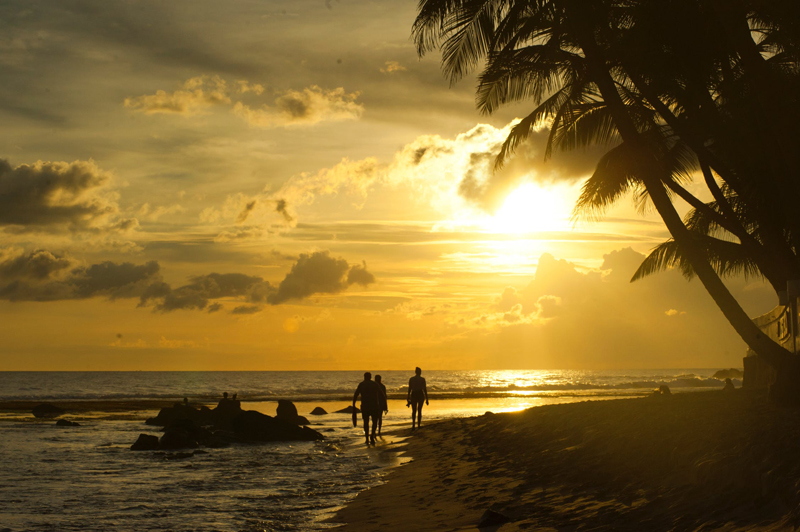 Tostones are fried plantain chips that are a staple of Latin Caribbean cuisine – most commonly found in the Dominican Republic and Puerto Rico. Not only are they delicious, but they are a great alternative to bread for gluten free diners, are as natural as the plantain they come from, and are phenomenally cheap.

All that is required to knock up a plate of tostones is oil, green plantain, and a tostone press. Plantains belong to the banana family, but are sturdier, not sweet, and tend to ooze sticky goo as soon as they're cut, so the trick is to peel and slice them without delay. Green plantains are a must, even if they don't look ready for action. The yellower ones will be too soft to make a tostone. Peel away the skin and slice the plantain into equal sections, about four or five per plantain.

Tostones need to be cooked on a high heat, so sesame oil or vegetable oil are best. Olive oil will smoke too soon and give the tostones a sour flavor. Pour in enough to cover the bottom of a solid frying pan and then add a generous dose so that the tostones can swim in the hot oil. For an extra flourish, throw in some crushed garlic towards the end of cooking, some chili flakes, or some crushed pepper. Sprinkle plenty of salt in too.

Once the oil is shimmering, place the plantain sections and let them fry for a few minutes, turning occasionally, until they have a golden crust. As they are ready, remove them and let them cool. Traditionalists place them back in the plantain skin they came from.

Now it's the turn of the press, which is simply two hinged wooden plates capable of squashing the fried plantain into a disc, releasing its floury inside while keeping a crust. Crush each plantain section and return to the hot oil, sprinkle with salt, and cook until they are a deep golden color. Once cooked, dry the tostones on some kitchen roll to remove any excess oil.

Tostones serve a variety of purposes. They are fine as a snack, dipped in ketchup or hot sauce. They are a standard accompaniment to any Latin Caribbean dish. They are delicious for breakfast, crowned with a fried egg, some lightly fried onion hoops and a few slices of salami. Even though they're fried, they are formidably healthy and provide some vital slow-release carbohydrate for the day ahead.



Related Articles
Editor's Picks Articles
Top Ten Articles
Previous Features
Site Map





Content copyright © 2022 by Nick Marshall. All rights reserved.
This content was written by Nick Marshall. If you wish to use this content in any manner, you need written permission. Contact Nick Marshall for details.