10 Best Cruise Packing Tips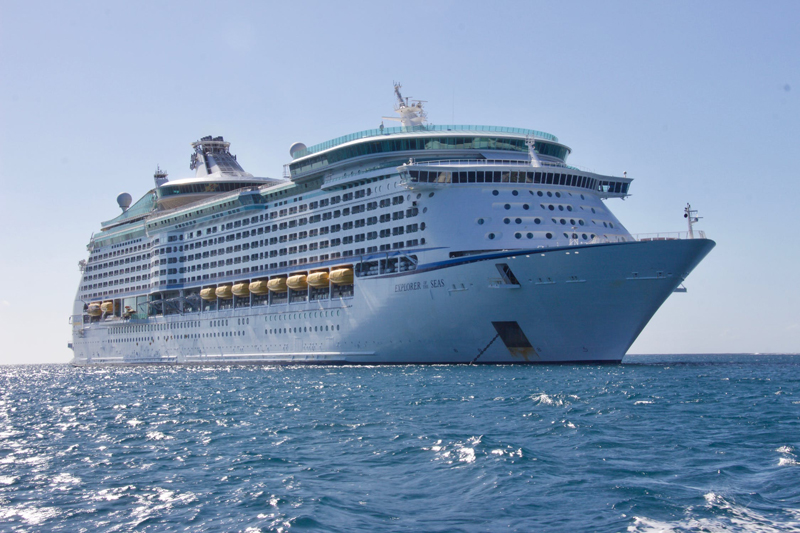 Packing is one of the most challenging parts of getting ready for a cruise vacation. Since the average cruise ship stateroom is generally less than 200 square feet in size, it's important not to over pack. At the same time, you'll want to make sure to bring along everything you'll need to fully enjoy your cruise vacation.

Here are ten top cruise packing tips to help you get ready for your voyage:

1. Choose The Right Bag. Cruise staterooms generally have little storage space, even when they're well designed. You'll want to stow your empty luggage under the bed or in the closet once you've unpacked, so it's out of the way. Carry-on luggage that's about 9" deep slides easily under cruise stateroom beds. If you're planning to take something bigger, bring a large duffle bag or some other type of soft-sided luggage that folds or collapses for storage.

2. Check The Weather. It's difficult to accurately predict the weather, but it's helpful to have an idea of what Mother Nature may have in store when packing for your trip. Don't pack on the basis of what you wore on your last cruise, particularly if it's not in the same geographic location or during the same time of year. Check the forecast on sites like weather.com and accuweather.com for each of your ports of call. These sites are generally fairly accurate when it comes to temperature forecasts, but they can often be misleading about rain predictions. Plan to pack a light rain jacket or a small folding umbrella just in case.

3. Pack Carry-On Bags Wisely. Experienced cruisers can often pack everything they need for their trip into a single carry-on bag, but that's not the case for all vacationers. If you're taking more than one bag, make sure your carry-on bag contains your necessities and anything that must not get lost. Your carry-on bag should contain any valuables, a bathing suit, shorts or pants, top, underwear, your first night's dinner outfit complete with shoes, reading material, sunscreen, and anything else that is critical to enjoying your cruise. That way, your important items will stay with you in case your luggage is lost or delayed and you can enjoy your free time after boarding the ship. Sometimes it can take hours for checked luggage to be delivered to cruise ship staterooms.

4. Keep Important Documents and Medications With You. Make sure to bring your passport, IDs and cruise and travel documents with you when you travel. Do not place them in checked luggage. In addition, make several copies of your passport, IDs and documents and keep at least one set with you separate from the originals in case items are stolen. Leave another copy with a family member or friend who could fax them to you if necessary. You'll also want to keep your credit cards, medications, prescription glasses, electronics and cameras with you as well. Count out all your medications well in advance to make sure you have enough for your entire cruise.

5. Think About What You'll Need. Review your cruise plans and make a list of what you might require for your trip. These include over-the-counter medications, a camera, batteries, memory cards, sunscreen, insect repellant, seasickness medications and a power strip for charging multiple electronic devices. Cruise ship staterooms generally don't offer alarm clocks and the toiletries provided may not be to your liking, so it's often best to bring your own. It's also wise to pack plenty of ziplock bags for damp clothes, ear plugs to eliminate noise and a packable folding duffle bag to bring souvenirs home from your trip. Other items you might want to bring along are a lanyard for your cruise key card, tennis shoes (for ropes courses, rock climbing walls and other onboard attractions that require closed toe shoes), extra hangers, a small shoulder bag for carrying things with you around the ship, and your own blow dryer if you have long, thick hair. Blow dryers in cruise ship cabins can be quite weak.

6. Bring The Right Clothes. Check your ship's dress code well in advance in order to bring along the proper clothing. Detailed dress code descriptions are available on each cruise line's website. In addition, make sure to research appropriate dress codes in the countries and ports you're visiting. Also make a list of the shore excursions and activities you'll be doing on your cruise and the clothing you'll need. It's important to pack the right shoes for long days of sightseeing and the proper active wear for excursions that include hiking, biking or water sports. If you'll be visiting religious sites in Europe, the Middle East or other locations, you'll want to pack clothing that covers your knees and shoulders. Today's ships often have cool features like rock climbing walls, ropes courses and zip lines – plus theme parties and other special events. If you're planning to participate, check the dress requirements and pack the clothes and shoes you'll need.

7. Plan A Mix-And-Match Color Scheme. Stick with a specific color scheme so you can mix and match your clothing, wearing most multiple times throughout your cruise. Easy-pack accessories like jewelry and multicolored scarves can help you change up each outfit's look.

8. Pack Checked Luggage Carefully. Start packing for your cruise about a week before your trip to avoid over packing. Lay everything out in advance and then cut the clothing you're planning to bring in half. Roll your clothes or use packing cubes to save space. Never pack valuables or electronics in your checked bags. Turn jackets inside out so they don't get dirty from coming in contact with your shoes. Put a dryer sheet in your suitcase to keep your clothes smelling fresh. Some couples and families pack spread each person's clothing throughout several suitcases to eliminate major problems if a bag is lost or stolen. It also helps to photograph your luggage before checking it, so you can show someone what it looks like in case it's lost.

9. Consider Doing Laundry Onboard. Cruise ships generally offer laundry service onboard and many have washers and dryers available for guest use as well. To pack light, consider taking advantage of these options. Check in advance to see what your ship provides. If you're planning to use the ship's laundry service, do so on days when specials are offered. Check with Guest Services or your cabin steward for more information.

10. Wear Heavier Clothes On The Plane. If you're bringing bulky jackets, jeans or hiking boots on your cruise, wear them on the plane. That will give you more room in your carry-on or checked bags. If you're driving to your cruise, don't use that as an excuse to bring additional bags. Remember, cruise ship staterooms are small and there's little storage space for extra luggage.






Related Articles
Editor's Picks Articles
Top Ten Articles
Previous Features
Site Map





Content copyright © 2023 by Nancy Schretter. All rights reserved.
This content was written by Nancy Schretter. If you wish to use this content in any manner, you need written permission. Contact Nancy Schretter for details.