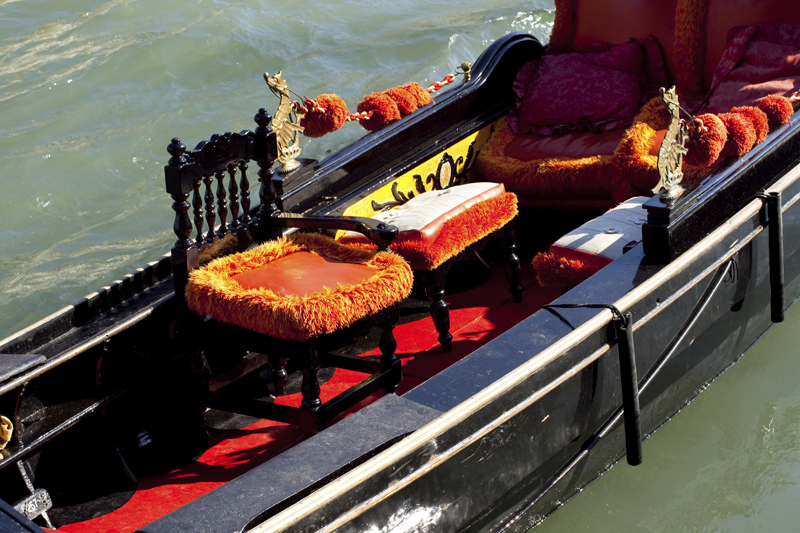 So here was I all set to return to Bangalore after four months in Tennessee. Yes a long time, but what a parent does to help a child is unimaginable. We drop everything and rush to help, thats how it was with my parents and thats how it is with me.

So my four months were done and I headed to the tiny Knoxville airport being driven there by my daughter -in- law and the babies in the back seat, strapped into their car-seats. We had spent the morning frying vadas and enjoying the last few hours outside in the garden in the unexpected warmth and the kids too were happy either running around the yard or the baby, sitting in the car seat with his toes in the sun.

Soon it was 3:30 and I needed to leave to catch my 5:45 American flight to Charlotte. Baby A--- was thankfully quiet and little girl A-- was quiet too. That's cause very often there are tantrums and meltdowns as they hate their car seats.

We arrived at the airport in good time and pulled out my heavy bags which were exactly 50 lbs each. Filled to the brim with my quota of prunes, walnuts, sugarfree chocolates, Stevia bottles, peanut butter, five pairs of new shoes and a whole new wardrobe of blouses and trousers. There were two sets of heavy pyrex bowl sets and ofcourse inner wear. This is despite my leaving all my warm clothes behind in a cupboard right down to slippers. All my new warm coats including the Uniclor one was left behind. No point carting them as I dont use them in India at all.

The suitcases went like a song as I was lucky to get a 'coloured' lady behind the counter whose son was also a doctor. She just could not stop talking to me with excitement, like we all belonged to an elite club! Mothers of Doctor sons! She booked the suitcases through to Bangalore, dont bother to even check about them, they will arrive in Bangalore she smiled. Could I have an aisle seat? Sure and I was given an aisle in minutes. What bliss when you have a nice person at the other end, when travelling such a long distance. I love walking around the art displayed in the Knoxville airport Beautifully framed oils which I would love to buy for my sons home, and I will next time round.

The flight from Knoxville to Charlotte was scary as always as its in a tiny 'plane. Only 25 of us and my back pack with the glass objects d'art which my son lovingly gave me carefully bubble wrapped and put in. We just got water and a packet of pretzels as the flight was short -- just one hour into Charlotte.

The flight was a bit bumpy, but expected in small flights and we were barely in the air when it was touch down. The lady next to me could not stop chatting excitedly about going on a cruise for the first time. What did she do? She cleaned homes and her husband repaired computers. I am always amazed at the dignity of labour in the West.

Charlotte was a snazzy airport and packed to capacity with families returning from Spring Break. The voices of kids rang in the air and every little food outlet was packed with kids eating everything in sight. I walked to my gate and sat down, pulling out my book to read and quietly, munching the hot dogs and strawberries my sweet DIL had packed for me. Hot dogs dipped in mustard and ketchup are heavenly when one is hungry. And the strawberries cut into fours and put into a plastic container vanished in a trice. I love strawberries and we were lucky to get them at 99c a box on the last day we shopped.

The flight from Charlotte to London by American was excellent. I mean when you ask for diet coke she gives you a can that takes hours to finish it is so big and typically American serving size! My meal too was diabetic and excellent. I settled down to watching several movies while the Polish or Russian girls next to me knitted through the flight, their fingers flying with the intricate patterns! I always enjoy my flight, no sleeping cause I cant really sleep, instead I watch one movie after the next in the new releases section.

London, my poor LHR is the most horrid airport to fly through. The place is swarming with people, the ques are unimaginably long, the staff most incompetent. I saw many people crying cause they had missed their flights. They have installed some scanning machines which are supposed to scan your boarding card and let you through. Mine came up sorry, go meet an official, regarding the boarding card. I took one look at the winding que and decided to use my Indian bully mode.

I told one of the officials, look mine is a confirmed ticket, you have to let me through. Thankfully she was not one of the Indian officials around and she got me through.Second generation Indians seem to be everywhere manning the airport and I feel therein lies the mess. They have typical clerical attitudes and have turned the place into one of the worst airports in the world, over the years.

I take out everything I can while going through security in LHR because of being burned earlier. Now it works and I dont get hauled over and have my bag searched. Take out your iPad, laptop, shoes, coat, phone and leave your passport in the trays too. And we Indian women, avoid wearing gold chains and bangles.

I settle down at the gate to wait for my flight out to Bangalore after taking a sky train to Terminal 5. The number of foreigners travelling to Bangalore too has rocketed. The 'plane was full of them, not just us brown skins. Obviously the lucrative jobs, and the private enclaves they live in encourages them to live the good life in India.

The food I got on BA was a shocker. It was just a few cold idlis thrown together and a carton of yogurt. Obviously they do not know what a diabetic meal is but when the 'plane is full you had better eat or starve. I just ate the yogurt cause idlis turn into sugar and I was not medicating myself on the flight.

Through the flight I watched Agatha Christie's 'The Crooked House' and a heart breaking one called Marshall. I had to demand a second can of diet coke as a tiny slim one was not good enough for me! Immediately the difference between American and British is felt. Potato mash for lunch with grilled chicken. I ate the chicken gratefully and skipped the mash which is again poison for a diabetic.

We arrived in Bangalore at 5:45am which was 45 minutes late and perfect for me to catch my bus. Buses begin only by 5 am out of the airport and are safest for women travelling alone.I save a Rs 500 buck note in my wallet for the return. The ticket comes to barely Rs 245/ which is perfect and I get dropped to ITC Gardenia.

I keep my husband primed about where I am while riding the bus and so when I reach he is there to pick me up with the car in minutes as the stop is just down the road from our home. No aggressive cab drivers to contend with, no road toll tax to pay, its a wonderful way to end a trip, rather than being harassed which is the norm with the cab.
















Related Articles
Editor's Picks Articles
Top Ten Articles
Previous Features
Site Map





Content copyright © 2022 by Marianne de Nazareth. All rights reserved.
This content was written by Marianne de Nazareth. If you wish to use this content in any manner, you need written permission. Contact Marianne de Nazareth for details.