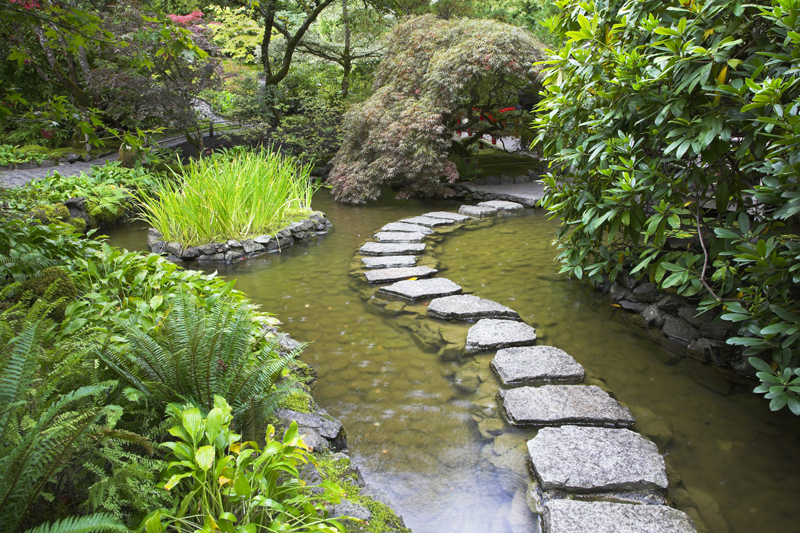 Gardeners are ready for a new gardening season, and finally there are signs of spring. After a long hard winter, the early blooming flowers that are emerging are indeed welcome.

The forsythia is in bloom along with various kinds of ornamental fruit trees, such as cherries, as well as the red maple and daffodils. In addition, some deciduous shrubs are beginning to turn green as the young leaves appear and add color to the landscape.

Along with all the spring flowers, the Easter bunny has begun to appear as well. With its pagan origins, this was introduced to America by German immigrants and is considered a symbol of new life. Over the years, the physical appearance of the Easter bunny has changed greatly. Nowadays, it is depicted as a fluffy, wholesome creature whereas in the past it looked almost menacing.

Gardeners are also adding various types of spring-themed decorations and garden ornaments to their gardens, including the Easter bunny. When I see these, I realize it won't be too long before the ubiquitous Bradford pears will burst into bloom with their ill-smelling flowers.

A trip to an area botanical garden or arboretum is very worthwhile at this time of year. If there isn't one in your area, a visit to a local garden center or nursery can also allow gardeners to enjoy the beauty of the season.

Generally, many garden plants sold in the stores this time of year are relatively cold tolerant ones, such as pansies, snapdragons, etc. However, here and there I sometimes see a few frost sensitive annuals with dahlias or marigolds being an example. It is best to avoid planting tender ones outside unless you plan on providing frost protection on cold nights.

With Easter in sight, Mother's Day is only six weeks or so away. Now would be a good time to think about those Mother's Day gifts. Plants are always a welcome gift. I'm really impressed with the Princettia series of poinsettias. These are usually for sale in time for Mother's Day. The ones I've seen are always large, premium size plants in large pots.

The Princettia series includes a wide variety of colors with many of them being some shade of pink. There is also a lovely whitish-pink one as well. These plants are well worth the money for they retain their striking colors for months if they're cared for properly.


As with any poinsettia, the main things they need are adequate sun and an evenly moist soil. The soil shouldn't be allowed to dry out. These can be grown indoors or outdoors. They can be planted in flower beds and borders.






Related Articles
Editor's Picks Articles
Top Ten Articles
Previous Features
Site Map





Content copyright © 2023 by Connie Krochmal. All rights reserved.
This content was written by Connie Krochmal. If you wish to use this content in any manner, you need written permission. Contact Connie Krochmal for details.