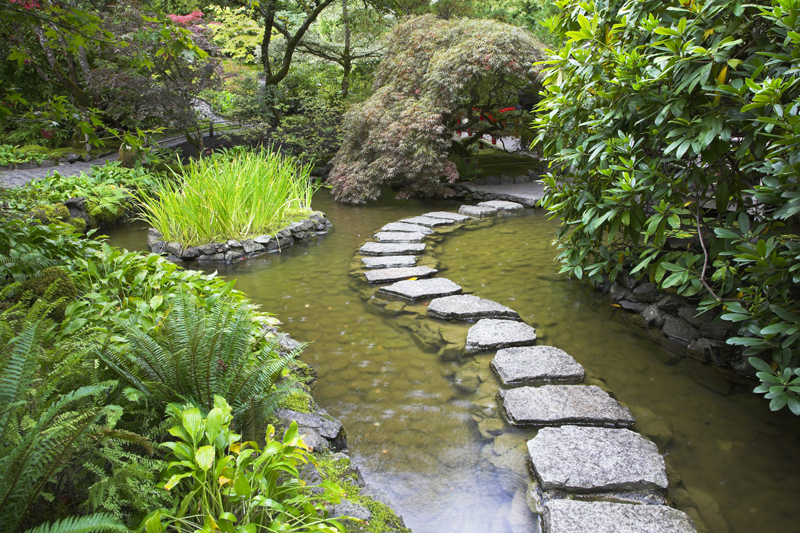 Now's the time to begin thinking about those gifts for Mother's Day. In 2004, consumers spent around $100 with over a third of that going towards flowers and plants. Various kinds of plants are typically purchased, including flowering pot plants, and houseplants as well as outdoor bedding and garden plants.

If your mother is a gardener, she is sure to welcome any of these plants, including ones for the landscape. In addition, other kinds of garden-related items would be suitable. Start with some really good quality tools designed especially for women. Some of these are even decorated with floral and garden themes.

For gardeners, why not create a gift basket with a number of garden-related items? This is one gift that won't even need wrapping. Just add a colorful bow, and you're all set for the big day.

Garden tools and the like are no longer dull and drab. Mention garden hoses, and the old standard green may come to mind. However, the world is more colorful now. Manufacturers have introduced some vivid lines of garden-related products. The first place you should look is Gardenscape Tools. Check out their complete line of colorful products online and in their catalog. If you don't wish to place an online order, call their toll-free number (888-472-3266). They carry a complete selection of gorgeous, hardworking garden gloves, including the West County Work Gloves. They also carry Mud Gloves, which are available in every color of the rainbow. Their handy, waterproof Tubtrugs, which come in seven wonderful colors, are sure to be a hit. These sturdy containers can be used for a multitude of gardening chores, and will last for years. They're available in two sizes.

Pamper your mother with all natural herbal products from All Terrain. These environmentally friendly products feature all-natural ingredients with mostly recycled packaging materials. This company manufactures a number of fine products that will be of particular interest to gardeners.

Choose All-Terrain's Gardener's Remedy Kit, and you won't go wrong. This kit comes in a handy, attractive, mesh bag. This gift never quits giving, for it features everything the gardener needs to soothe, protect, and clean the skin, and treat tired aching muscles after a session in the garden. The items include special soaps, skin salves, sunscreens for lips and skin, insect repellents,and pain-relieving rubs.

Let's start with the sunscreens in the kit. TerraSport is a non-greasy, high performance SPF 30+ sunscreen. The Lip Armor has an SPF 25 to shield and protect the lips from the elements. Before heading out to the garden, gardeners should reach for the Gardener's Skin Saver in the Gardener's Remedy Kit. This sooths and protects the hands from grime and dirt.

All-Terrain's DEET-free insect repellents are clinically proven effective. The kit features the Herbal Armor Insect Repellent DEET-free pump spray. In the Gardener's Remedy Kit, there are two all-natural, hard-milled soaps. They come with resealable bags for travel. The Grime Bar cleans, conditions, and exfoliates the skin while retaining the natural moisture. For irritated skin, the kit has a natural answer--the Skin Relief Bar. This soap is especially recommended for itchy, irritated skin and skin rashes, such as that resulting from exposure to poison ivy and poison oak. This special soap is formulated to disinfect and soothe the skin without drying it out.

After a day in the garden, the result is often sore, aching muscles. For that reason, the Gardener's Remedy Kit includes Recovery Rub, which contains hardworking herbs like Arnica and Kava Kava to banish the pain and discomfort from sore muscles and joints, and arthritis pain. For more details, please visit their website. All Terrain products should be available at garden centers and nurseries.

For mothers who are into crafts, there are many suitable choices. For sewers and quilters, you'll find many wonderful ideas at the Four Corners Designs website. For the spring, Four Corners has introduced many exciting new patterns. These are available at leading quilting and fabric stores, such as Hancocks. All of these feature a list of materials and supplies, step-by-step, illustrated instructions, and pattern pieces. Of the new spring titles, my favorites are the following. The Sewing Machine Cover pattern features three different versions, including a patchwork and an appliqué. The Lantern Bag pattern features a large and small version of a pleated bag that highlights contrasting fabric within the pleats. These sturdy, hardworking bags will provide years of use. For messy jobs around the house or garden, the Sensational Smocks pattern are just the thing. This includes patterns for six sizes, including ones for children and youth as well as a range of sizes for adults from small to extra large.

For garden and nature lovers, the American Quilter's Society has released several titles that will be of interest. "Butterfly Album-Monarchs & More" by Bea Oglesby includes over three dozen patterns featuring many different butterfly species of North America. Very easy to cut and sew, these appliqué patterns present the butterflies amidst the flowers they love within their native habitats. There are full size pattern pieces with step-by-step instructions for each.

Also from the American Quilter's Society comes "Quiltscapes II" by Rebecca Barker. Following the tremendous success of her first widely acclaimed first book, the author put together this second volume. For this one, she presents idyllic scenes of country life and the beautiful outdoors. In each of the acrylic paintings as part of the scenes, she features quilt blocks for which she provides a corresponding pattern for the 24 quilt blocks. These are full-size patterns for both appliqué and patchwork projects.

Books and related items are another ideal choice for Mother's Day. To help her plan her garden tours, why not give a garden travel guide? For North America, the best choice by far is the "National Geographic Guide to America's Public Gardens" by Mary Zuazua Jenkins. This features complete color photos, contact information, and highlights for three hundred of the most beautiful gardens in Canada and the U.S. The states are listed alphabetically by region with all the details one needs to plan a successful visit, including information on handicap accessibility, special collections, and the like.

If travel to England is in the picture, "The London Gardener Guide and Sourcebook" by Elspeth Thompson from Frances Lincoln is just the thing. Readers benefit from the author's experience as garden columnist for the Sunday Telegraph and years of residence in the city. She takes the guesswork out of planning tours by highlighting ones with different features and garden styles. She provides a personal tour of over 200 of the city's gardens, squares, and parks, including even the secret gardens and special places within the city's most famous parks. There is also a directory of garden-related shops and services. For those moving to the area, she offers gardening tips as well.

Summer is a time for fun, and what could be more fun than picnics and garden parties? Encourage your mother to take advantage of these seasonal pleasures with a copy of "The Urban Picnic" by John Burns et al, published by the Arsenal Pulp Press. The introduction features little-known trivia, history, and lively quotes about food and picnics, which add greatly to the fun. This quintessential guide, which emphasizes slow food, includes over 200 recipes from historical sources along with well-known contemporary chefs and gourmands, such as Mark Bittman and Nigella Lawson. This title has over a hundred illustrations, some of historical interest. There are complete menus and recipes, including choices for vegetarians, and every kind of occasions from teas and brunches to barbecues. For each menu, the authors also provide tips on choosing wine and music. In fact, these dishes are so appealing their uses are by no means limited to picnics.


You Should Also Read:
Four Corners Designs
Gardenscape Tools
All Terrain


Related Articles
Editor's Picks Articles
Top Ten Articles
Previous Features
Site Map





Content copyright © 2023 by Connie Krochmal. All rights reserved.
This content was written by Connie Krochmal. If you wish to use this content in any manner, you need written permission. Contact Connie Krochmal for details.