Nontraditional Wedding Vow Ideas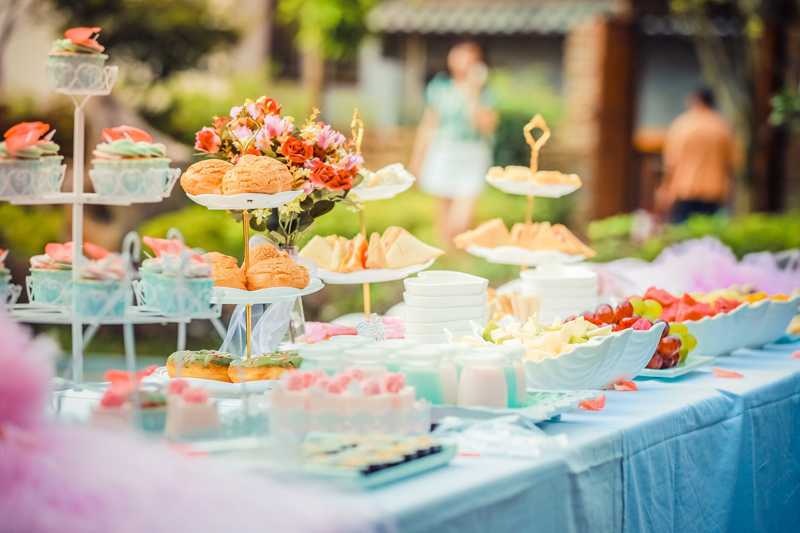 A wedding is truly one of the most amazing events you will experience. This is the day that you are pledging to share your life with your soulmate. You plan and you plan to get every detail perfect. When my husband and I were planning our wedding, we knew two things for certain: we wanted to write our own vows and we wanted our wedding to be decidedly non-traditional.

I spent weeks coming up the perfect words to symbolize my feelings in a beautifully poetic verse. We were married in a wooded state park overlooking a lake as the sun was setting, and I included thoughts of love, life, and nature. Afraid I would be too nervous that I might forget my vows, I typed them up to read.

As the day drew near, I began to get a very nervous. My husband-to-be had not even begun to collect his thoughts, I wanted my wedding to be memorable because it was magnificent…not because the groom stammered and stuttered his way through "Uh, um, I love you…" I should have had more faith in him though. He never did write anything down, but spoke only from his heart and in the end there was not a dry eye in the park!

For those of you not willing to roll the dice and extemporize, then some planning is in order. Here are some phrases and words you can use to create your own.


Where there has been cold,
You have brought warmth

You bring me inspiration, strength, and passion.
You enrich my life in ways I never imagined.

The spirit within your essence has enveloped mine,
Joining our lives in a beautiful dance of love and devotion.

Together we have faced adversity and uncertainty,
And we have conquered it.

Let us become two souls in one life,
and let us always value and respect each other.

With you I will journey life's path from this day forward.

In my dreams, I have always known you,
In my life, I will always love you.



Your love has enriched me

Built on mutual love, honesty and respect

You illuminate my soul

Words to consider:

Nouns: companion, comrade, partner, soulmate, ally, best friend, spirit, treasure,
counterpart, hero, and teacher

Verbs: love, devotion, loyalty, cherish, hope, patience, accept, adore, declare, embrace,
support, respect, protect, desire, encourage, inspire, value and endeavor

Characteristics: strong, independent, supportive, dependable, intelligent, generous,
humble, honest, sincere, compassionate and gentle

Writing your own vows can be an intimidating responsibility, but it can also be one of the most gratifying. That moment when you look into the eyes of your soulmate and know that the spirit within you has become one with the spirit within them - and that you have captured that with your carefully chosen words - gives you more than a sense of satisfaction and pride. It gives you the perfect foundation to begin building your new life together!



Related Articles
Editor's Picks Articles
Top Ten Articles
Previous Features
Site Map





Content copyright © 2021 by Kristi A Larson. All rights reserved.
This content was written by Kristi A Larson. If you wish to use this content in any manner, you need written permission. Contact Shalia Hayes for details.