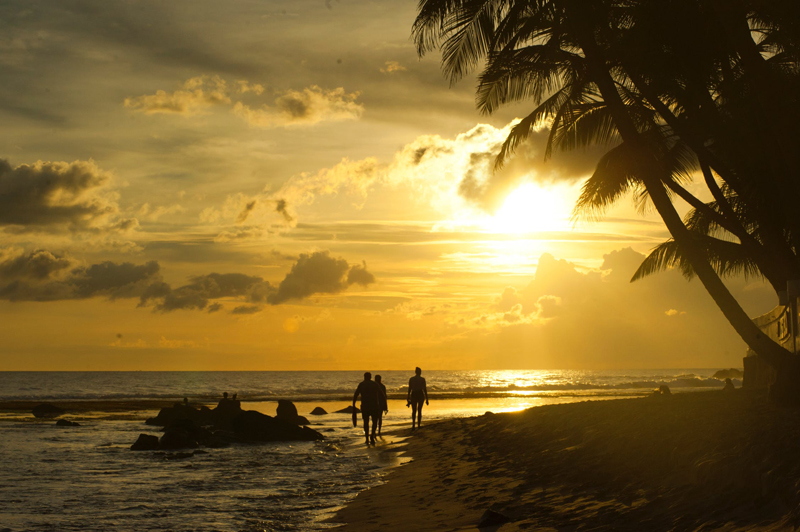 The specter of Christopher Columbus looms large over Caribbean history, yet the facts do not always tally with the official narrative. Without wishing to rain on Columbus Day celebrations on the first Monday of October each year, question marks remain about his legacy.

Any elementary school child can attest that Christopher Columbus discovered the New World in 1492, setting sail from Spain with three ships, the Nina, Pinta and Santa Maria. So far, so good. Although the ships' names were in fact nicknames (one of them rather bawdy) given by sailors, the 1492 voyage secured Columbus's place in the history books. Pedants might nitpick that Norse explorer Leif Eriksson had already discovered the New World by landing in Newfoundland five hundred years before (Leif Eriksson Day is October 9) and that the Caribbean islands didn't really need discovering, having been settled by indigenous Arawak and Carib Indians 4,000 years before, but Columbus is credited with mapping and naming the West Indies.

The moment Columbus set foot in the Caribbean's powdery, white sands should be commemorated in a thousand paintings. However, the caption would be a challenge. No fewer than ten islands lay claim to being "San Salvador", the spot where Columbus landed in the Caribbean: the Bahamas, Cuba, Hispaniola and the Turks and Caicos all stake a claim. Learned thinking currently leans towards Watling Island in the Bahamas; indeed, in 1926 the Bahamian government renamed the island San Salvador.

Columbus completed four voyages to the Americas (without ever coming close to modern day America). In the first, his three ships toured the Greater Antilles, before the Santa Maria ran aground in Haiti. Columbus named the spot La Navidad and left 39 men there to establish a colony, before returning to Spain with tobacco, pineapples and hammocks.

Returning for his second voyage, Columbus discovered that the La Navidad colony had been wiped out, following a voyage up the Lesser Antilles in which he spotted Dominica, set foot in Marie Galante and Guadeloupe, and sighted/named all the islands as far north as Puerto Rico. In an extended drive-by, Columbus renamed a slew of islands, replacing their Carib or Arawak name with names of saints or family members; Soualiga became St. Martin, Karukera became Guadeloupe, Waladli became Antigua, and so on.

It was during the second voyage that Columbus showed his more nefarious side, enslaving Arawak and Carib natives in order to secure an alliance with the Taino, and returning with them to Spain. Columbus left his brother Bartolomé in what is now the Dominican Republic, again with the mission of raising a colony. Eventually, the city of Santo Domingo would rise from a series of initial catastrophes. The oldest continually inhabited city in the Americas, Santo Domingo was a thriving base for the subsequent conquest of Mexico and Central America, before the wars with the French shifted the operation to Havana, Cuba. Today, visitors can tour the Zona Colonial, with the oldest street, cathedral and university in the New World.

In voyage three, Columbus sighted Trinidad, Tobago, Venezuela and Grenada, but the Santo Domingo colony, ruled with a sadistic fist by brothers Diego and Bartolomé, was an increasing source of concern for Spain. Referred to as a tyrant, Columbus was promptly arrested by the new governor of Santo Domingo and returned to Spain in chains.

Having been pardoned by the king, but effectively in disgrace, Columbus completed one final voyage to the Caribbean. This time, he visited Martinique and Central America, but was refused entry to Santo Domingo in a hurricane. Instead, he became stranded in Jamaica where he famously extracted provisions from the indigenous tribes by claiming to control the moon, using his knowledge of an imminent lunar eclipse. When he finally returned to Europe, it was as a terminally sick man.

Only the Dutch ABC islands of Aruba, Bonaire and Curacao escaped discovery by Columbus, although they were claimed in 1499 by Columbus acolyte Alonso de Ojeda, who later named Venezuela.

After his death, Columbus continued to travel. First buried in Spain, his remains were moved – along with those of his two brothers – to Santo Domingo. When the French invaded, he was exhumed a second time and relocated to Havana. Finally, the bones were returned to Seville. However, the resting place of Columbus is as big a mystery as his Caribbean starting point: bones labeled with his name were discovered in Santo Domingo in 1877, and are on display today in the Dominican capital. It is possible that his remains were separated and now straddle the Atlantic he traversed.



Related Articles
Editor's Picks Articles
Top Ten Articles
Previous Features
Site Map





Content copyright © 2022 by Nick Marshall. All rights reserved.
This content was written by Nick Marshall. If you wish to use this content in any manner, you need written permission. Contact Nick Marshall for details.