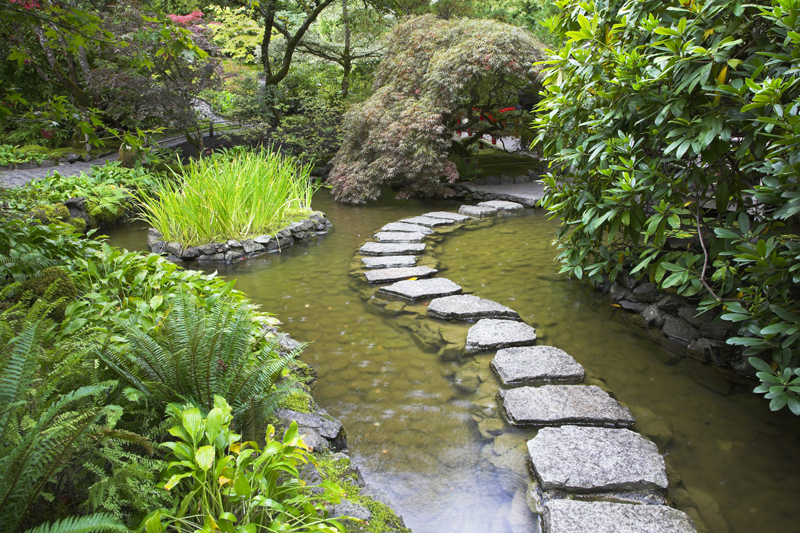 Basil is the most widely grown herb in America. Suitable for annual flower beds and borders, containers, and herb gardens, this has many uses in the landscape.

One of the most ancient of the herbs, basil was known to the ancient Babylons. They used it for ceremonial purposes during weddings and funerals. In ancient Egypt basil was one of the plants that were used to make incense. According to a famous ancient Greek botanist, Cryssipos, basil was his favorite flavoring.

Basil was considered a sacred herb in India where it was called holy basil. Some say it was found around Christ's tomb after the resurrection. In the Greek Orthodox Church basil is used to prepare holy water.

There are many different kinds of basil. But they can be divided into four basic types. The most familiar one is ordinary sweet basil with green foliage. Then there are dwarf green ones, such as Windowbox basil and Italian Cameo from Renee's Garden. Then there are purple-leaved ones, such as Purple Ruffles, and the scented-leaf basils. Examples would be the lemon basils, such as Sweet Dani and Maenglak Thai lemon basil.

When you're shopping for basil look for some of the unusual ones, such as the African Blue basil. You might think African Blue has been misnamed because the foliage is actually purple-green. The rest of the plant is colorful too. It has lavender-purple blossoms. This vigorous plant is excellent for larger containers. It is a favorite among hummingbirds.

Mrs. Burns' basil has been a favorite for over 60 years. It grows to about two feet in height, and has vivid green, round leaves. This one is later to bolt than ordinary lemon basils.

Thompson & Morgan offers an assortment of basils called the Spice Boys Collection. This features seeds of cinnamon, Greek, lemon, lettuce leaf, Purple Delight, and Ararat basil.

Renee's Garden Seeds, found in garden centers and local stores, has the widest selection of basils around, including ten different kinds.

While some basils have plain white flowers, others may be bi-colored or purple, such as Siam Queen. It was a 1997 All-America Selections winner. This one is still worth growing, and is one of my favorites along with Mrs. Burns'.

Siam Queen is very suitable for growing in pots because it is only a little over a foot tall. The flower stalks begin to show their first hints of purple about a month after Siam Queen is transplanted.

All basils are sun-worshipping plants. They do best if they're planted in full sun. After you plant the seeds, set the seed tray in a warm place where it's around 75 degrees Fahrenheit. The seeds should begin to germinate in about three to five days. Use a soilless mix because basil prefers a light-growing medium. Some ordinary potting soils are too heavy, and don't drain well.

Generally basil seedlings will be ready for transplanting about 25-30 days from the time they were planted. This is usually done when they're about 4" tall.

Sometimes, basils that are grown in gardens are killed by a soil-borne wilt. Initially the leaves may be slightly droopy. There is no cure for this fungus. Disease resistant ones, such as Profuma di Genova, are available. If this disease attacks your basil begin growing it in containers. Use fresh potting soil every year, and you shouldn't have a problem.

In recent years scientists found the colored plastics enhanced plant growth and benefited plants in other ways. This was the case with basil. Growing it on red mulch improved the size, fragrance, and taste of the leaves.

Celebrate the new gardening season with the fragrant, useful basils.



Related Articles
Editor's Picks Articles
Top Ten Articles
Previous Features
Site Map





Content copyright © 2023 by Connie Krochmal. All rights reserved.
This content was written by Connie Krochmal. If you wish to use this content in any manner, you need written permission. Contact Connie Krochmal for details.