A Luxury Cottage at New Hampshire's Notchland Inn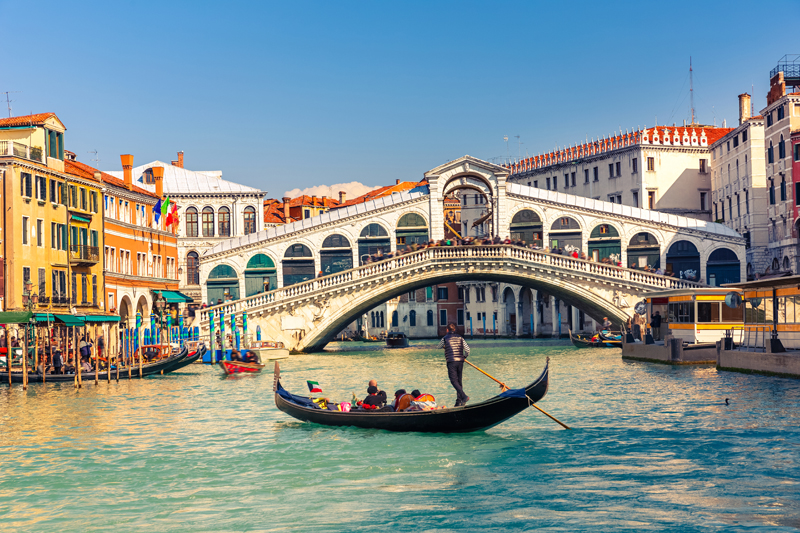 The road through New Hampshire's Crawford Notch has improved a lot since I bounced over it in the back seat of my dad's Pontiac. It's wider, smoother and without the rises and dips where it once followed the un-bulldozed contours of the land. I can't say that I miss the bouncing, but I do miss the rise and sudden dip that Dad always accentuated by lifting his accelerator foot just at the top – the one that made me squeal with delight. We called those dipsy-doodles.

And just before that granddaddy of all dipsy-doodles at the foot of Crawford Notch there was that stone house. To my childhood imagination it was a castle, with its steep gables and gray cut-stone walls. It loomed above the road, alternately scary/forbidding and dreamy/romantic.

The house belonged to Florence Morey, a femme formidable who ran it as Inn Unique, and pretty much ran the tiny town of Hart's Location, too. The village was known mostly for being the first place in the nation to cast its ballots in presidential primaries. It still is, and the handful of residents still gather there every four years to vote at midnight.

Voting came with the house, so when Ed Butler and Les Schoof bought it and restored it to become Notchland Inn, they kept up the tradition. They have added a few traditions of their own, along with a lot of luxuries that Florence never dreamed of. They had a lot to work with – a house built entirely of solid granite that was quarried right there on the property, and a front parlor designed by Gustav Stickley, one of the founders of the Arts & Crafts movement that set the styles for the early 20th century.

Today there is nothing forbidding about the stone house, but the romantic is there in spades. The guest rooms are lush and lovely and enormously comfortable. I especially like the one with a skylight over the bed, where we stayed one snow-stormy night, but when we were there a couple of weeks ago we chose one of the two cottages in the woods that surround the inn. The Willard Cottage sits on the hillside overlooking the house and gardens, in romantic seclusion.

Windows on three sides bring enough daylight into the single large room to brighten the deep burgundy tones of the walls and the rich taupe of the comfy sofa facing the fireplace. It's a real wood-burning fireplace, with a good supply of wood and kindling on our front porch. Before climbing into the high queen-size bed, covered in rich brown and crimson, we lit a fire and watched it flicker as we talked and listened to the deep stillness of the woods around us.

One corner of the room is filled by a double Jacuzzi, which leaves enough space in the ample bathroom for an enormous shower alcove the size of some B&B bathrooms we've seen. Tucked out of sight in another corner of the room, beside the door, is a bar alcove with a sink, mini-frig and microwave. The closet has removable hangers, an ironing board, iron and lint roller – a thoughtful touch we never see in inn rooms.

An elevated porch overlooks woods and gardens, and although we didn't try it, the wifi from main inn extends to the porch. Actually, checking my email gave me an excuse to saunter down the hill early in the evening to sit in the beautiful little greenery-filled solarium that adjoins the dining room. We were not there on a night when they served dinner (really poor planning on our part, because everyone raves about their chef), but cottage guests are always welcome in the solarium or comfortable sitting rooms, where there's usually a jigsaw puzzle in progress, and a fire in the grate on cool mountain evenings. The inn's two resident dogs gallantly escorted me and my laptop back to the cabin.

We did have a chance to enjoy the dining room and its view over the pond and birch trees the next morning. Breakfast was cooked to order, and the menu offered three choices of French toast along with several other options. I chose orange cinnamon French toast, served with real maple syrup (in a singing syrup jug – but how Patti Page got to be singing at my syrup is a story you'll just have to ask when you're there yourself!)

While we waited for the French toast to cook we munched on tender little warm muffins dotted with tart wild blueberries. But to this tea drinker, the piece de resistance of the morning was finding two chests of tea choices – one filled with eight varieties of real teas, the other with herbal tisanes, so I didn't have to fish through to find the rare remaining real tea, as I usually do with such tea-chests. And the water was already simmering in a separate tea kettle that hadn't had coffee made in it. It doesn't take much to make me happy and a nice cup of tea first thing in the morning will do it.

So happy, in fact, that we are already planning a trip back on a night when they serve dinner.

The Notchland Inn is in Harts Location, on Route 302 north of North Conway, in the heart of New Hampshire's White Mountain National Forest. The Mt. Washington Cog Railway, Cannon Mountain Aerial Tramway and the rest of the White Mountain attractions are within easy reach. Contact the inn at (603) 374-6131 or (800) 866-6131; Fax: (603) 374-6168; e-mail: innkeepers@Notchland.com; www.Notchland.com.

You Should Also Read:
Libby's Bistro dining
Thompson House Eatery dining


Related Articles
Editor's Picks Articles
Top Ten Articles
Previous Features
Site Map





Content copyright © 2023 by Barbara Radcliffe Rogers. All rights reserved.
This content was written by Barbara Radcliffe Rogers. If you wish to use this content in any manner, you need written permission. Contact Barbara Radcliffe Rogers for details.