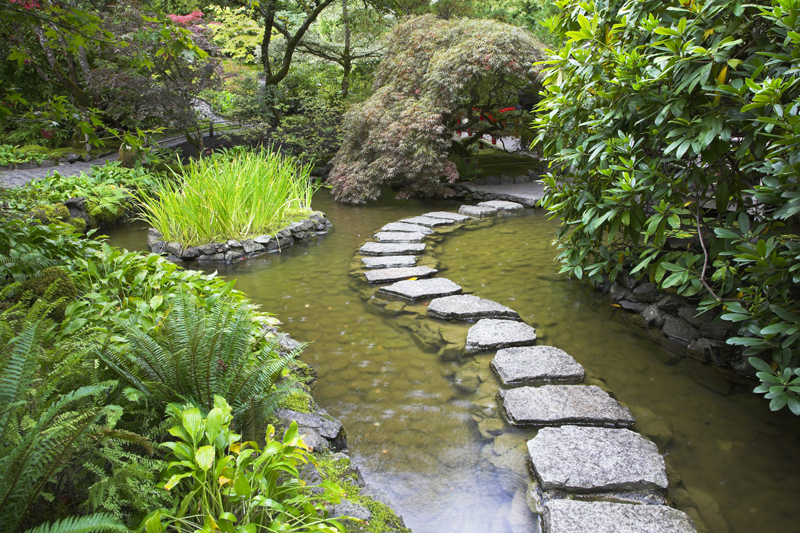 Whether they're trained on a trellis or arbor, or allowed to clamber over garden sheds and up trees, the hardy vines are a valuable addition the landscape. Leading our eyes upward, they add a different dimension to gardens. When it comes to plants, we have many choices among the hardy vines. Some are herbaceous perennials, while others may be more woody-like. All of the ones discussed below are hardy to zone 5.

There has been much controversy about the invasive Oriental bittersweet. For our landscapes, the American bittersweet is an excellent alternative. This native features small, yellow blooms in the summer months. These are noted for their fragrance. The vines can extend to 35 feet. During the fall, the brilliant orange fruits ripen, and are enjoyed by birds. For fruit production, you need to plant both male and female plants just as you do with hollies. The American bittersweet does well in both full sun and partial shade. This fast growing vine will need pruning. A twining plant, it needs a strong support.

The Boston ivy is known more for its foliage than its blossoms. The finely cut foliage can provide lovely green color in sun and partial shade. During the fall, the foliage displays fiery tones of orange and red. This clinging vine will grow in most any soil. Unlike some vines, it will not need any training to its support. Fast growing, this plant has tendrils. It can be pruned in summer to shape and remove any damaged growth.

The clematis is one of the most popular vines. Among these, the Jackman clematis is noted for its oversized blooms, which can be up to 7 inches wide. Typically these will be violet-purple, and open in mid-summer. Jackman clematis has bright green foliage. During the fall, it features plume-like seed heads that are very attractive. This plant can reach 10 feet in length. It prefers full sun. During the spring, prune it before the new growth begins. Leave a strong pair of buds at the base of the stems. This plant needs support. The thin stems will wrap themselves around whatever is provided. Clematis requires a moderately moist soil with good drainage. Place mulch around it for this plant prefers that its roots remain cool. Unfortunately, the Jackman clematis is subject to a rather serious disease known as clematis wilt. If this strikes, remove and destroy all the affected parts.

The anemone clematis is a spring flowering species. This has fragrant blossoms in shades of white, pink, and purple. These may be up to 2 inches wide. During the fall, the anemone clematis is noted for its feathery seed heads. The new growth is tinged with purple. This vine can reach 30 feet in length. Preferring full sun, the anemone clematis is fast growing with twining stems. It prefers an evenly moist, fertile, well drained soil. During the summer prune the current season's growth to 2-3 buds after it flowers. Attach the stems to the support. Hard winters can sometimes damage the flower buds.

The Italian clematis has nodding, saucer-shaped flowers. Up to 2½ inches across, these are deep purple with striking green stamens. The Italian clematis reaches 15 feet in length, and does best in full sun. This vigorous vine is easy to grow. It blooms on the current season's growth. An excellent climber, it is not subject to clematis wilt. Prune back to 6-12 inches above the ground every couple years sometime between late winter and early spring.

The climbing hydrangea is a woody-like vine. This features 10 inch wide clusters of white blooms, usually in mid-June. The reddish bark tends to shred. This large vine can grow from 40 to 75 feet in length. It prefers full sun to shade. The climbing hydrangea needs a moderately moist, well drained soil.

Dutchman's pipe is a sight to behold. It has small blooms that are often hidden among the foliage. Sometimes mottled, these come in shades of brown, yellow, and purple. This plant is noted for its oversized, bold, heart-shaped foliage. The vigorous vines can be 15 to 30 feet in length. It should be trimmed after flowering, and grows in most any moist, fertile soil. This twining vine needs training to it support. It grows well in both full sun and partial shade.

English ivy is often used as a ground cover. However, it can also be trained as a vine. The attractive, shiny foliage is evergreen, and is often variegated. In some cases, the plants will have ornamental fruits. Under good growing conditions, the stems can be 30-90 feet in length. This fast growing plant has aerial climbing roots. It does best if it is trimmed annually, especially if the winter sun burns the foliage.

The five leaf akebia isn't a commonly grown species. This plant has intriguing blooms during the spring, but they are often hidden by the foliage. These fragrant flowers are chocolate-purple, and are over an inch wide. Mostly the plant is grown for its very lean bluish-green foliage. During the fall, it will have sausage-shaped fruits. Depending on the hardiness zone, the five leaf akebia will be either deciduous or semi-evergreen. The stems can reach 15 to 30 feet in length. It grows well in sun and partial shade. Resistant to most pests, this twining vine requires some training. Though very little pruning is usually needed, five leaf akebia can be tidied up during the summer. This vigorous, fast growing plant is suited to both dry and moist soils.




Editor's Picks Articles
Top Ten Articles
Previous Features
Site Map





Content copyright © 2023 by Connie Krochmal. All rights reserved.
This content was written by Connie Krochmal. If you wish to use this content in any manner, you need written permission. Contact Connie Krochmal for details.