The Lotus Vine and Other Annuals for Landscapes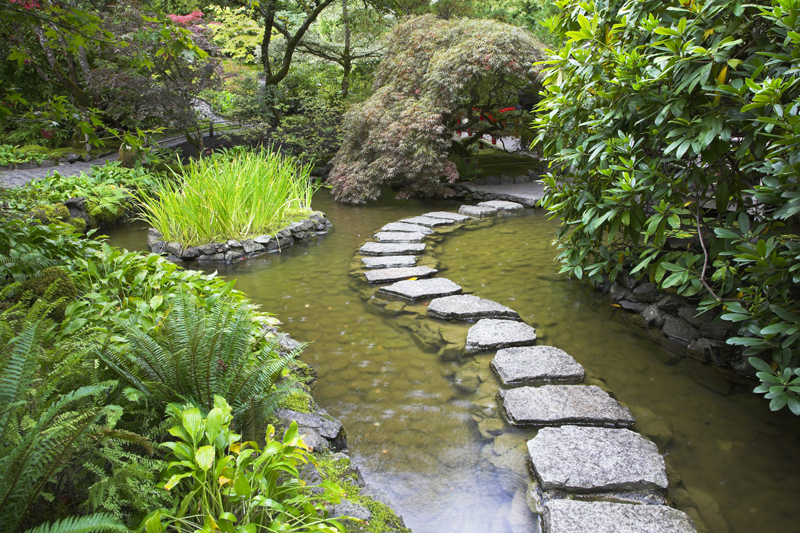 Of the annual vines, the lotus vine and luffa are among some of the more interesting ones.

The lotus vine seems small in comparison to most others. It is only 2 feet in length. Mostly grown in containers like hanging baskets, it has pea-like or beak-shaped blossoms in tones of scarlet and orange. For the most part, these bloom the heaviest in the spring. It has hairy, silvery stems and leaves. Doing best in full sun, this needs a well drained soil. It will need an occasional pruning to keep it tidy.

Love-in-a-puff is a sight to behold when it is in full bloom. It is covered with sprays of tiny white blooms during the summer months. These develop into balloon-like seed pots. The stems can be up to 15 feet in length. Plant this in full sun. This vigorous climber with tendrils is fast growing.

The luffa is mostly grown for the sponge-like, useful fruits. This plant has large, yellow blooms during the summer. The foliage is quite bold. This fast growing vine has stems that are 15 feet in length. They do best if trained to a support. Luffa is not fussy so far as soil is concerned. It is easily grown from seeds much like we grow pumpkins and squash.

The moonflower is aptly named. Its gigantic, white blooms open in the evenings during the summer. This sun-loving vine has 15 foot long stems. Very quick growing, it is a twiner. Moonflower can be grown from seeds or cuttings.

Most everyone is familiar with the morning glory. It features, flared blossoms that are up to 4 inches across during the summer. The fast growing, vigorous stems can reach 20 feet, and need a strong support. It will require training. I prefer to grow mine on a fence. Morning glory does best in a well drained soil. For best results, soak the seeds before planting.

The passionflower is noted for its beautiful blossoms and the gorgeous fruits. Some kinds produce edible fruits, but many of the ones for sale are meant to be ornamentals. Passion flowers have banded tendril petals. With a spicy fragrance, the blossoms come in many colors. The glossy fruits ripen to a light yellow, while the bold foliage is green. The stems can reach 30 feet in length. This plant does well in shade. For best flowering, provide the plants with adequate water and fertilizer. They respond well to a pH of 6.5 or less. Needing training, this vine has tendrils. Typically, it is grown from cuttings.

The purple hyacinth bean is another heirloom that was grown by Thomas Jefferson. This plant features pea-like blossoms that are held well above the foliage. They're pinkish-purple. The other parts of the plant are also purple, including the foliage, pods, and stems. Reaching 20 feet in length, this plant does best in full sun. Plant the seeds where they are to grow in loose, fertile soil.

Scarlet runner beans are one of my favorite vines. These are another heirloom species. The flower color can vary, depending on the variety. Often they are red or white, but there are also bicolors available. The bean pods are edible. Usually growing to 10 feet in length, it also comes in dwarf varieties. The scarlet runner bean prefers full sun. This is grown from seed.

There are both annual and perennial species of sweet peas. For the annual ones in particular, one can buy lots of different varieties with different colored blossoms. Many of the flowers tend to be fragrant. Sweet peas generally bloom in late spring and early summer, for they don't really like hot weather. Depending on the variety, the stems can be anywhere from 1½ to 9 feet in length. Sweet peas grow well in both full sun and partial shade. For containers, choose dwarf varieties with some of these being heirlooms. In such cases, the stems can be trained on a trellis or allowed to trail if you are using hanging baskets. These fast growing plants look pea-like, and have tendrils. They prefer well drained soils.

The ornamental sweet potato vines have become increasingly popular in recent years. Now the different varieties may have foliage in all sorts of colors. Typically, these are grown as foliage plants for they don't really produce flowers. Usually, these ornamentals will have stems that can reach 6 feet in length. They prefer full sun. Perfectly suited to containers, they need warm temperatures. Avoid planting out in the spring until the night temperatures are a minimum of the high 50's or 60 degrees Fahrenheit. Keep these plants evenly moist. Provide them with a well drained soil. Under most conditions, the sweet potato vines rarely need pruning.




Related Articles
Editor's Picks Articles
Top Ten Articles
Previous Features
Site Map





Content copyright © 2023 by Connie Krochmal. All rights reserved.
This content was written by Connie Krochmal. If you wish to use this content in any manner, you need written permission. Contact Connie Krochmal for details.