Honeysuckles and Some Other Vines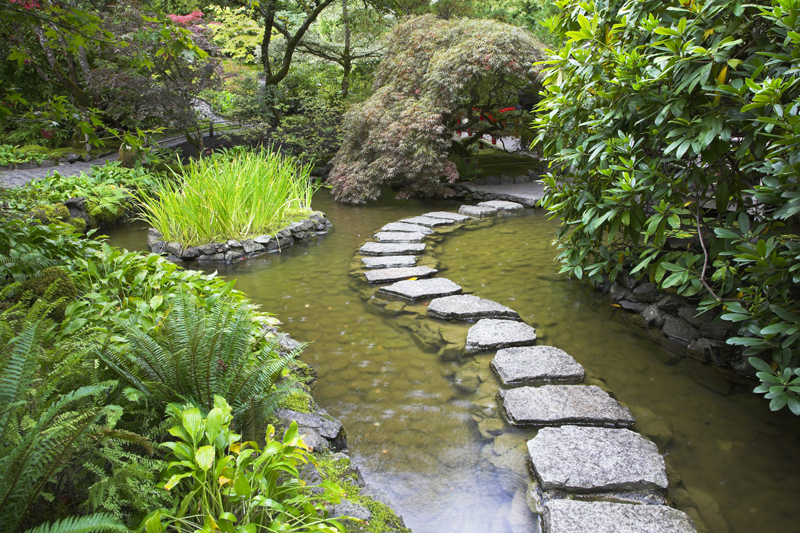 Honeysuckles are among the more outstanding vines for the landscape, but there are a number of others.

Many honeysuckles tend to be invasive, but one of the best for the landscape is Lonicera sempervirens. This features orange and yellow blooms produced on new wood during the summer. These are very showy, and feature 1½ long corollas. This honeysuckle can have evergreen or semi-evergreen foliage. It tends to be shiny and reddish purple. This clasps the stem. About 15 to 30 feet in length, the stems are twining. This low maintenance plant prefers full sun with a slightly acidic soil. It can survive drought. Vigorous and fast growing, it is propagated from seeds and cuttings. For best results, prune in the early spring by removing dead and weak stems.

Hops are making a comeback in American landscapes. These were a staple during colonial times when they were typically grown in kitchen gardens. Hop vines have greenish blossoms. The rough stems feature bold, attractive leaves and unusual, edible cones. These vines can be up to 20 feet in length. Preferring full sun, this vigorous vine is fast growing. A twiner, it is grown from rhizomes. Dwarf varieties are available.

The hardy kiwi is often seen in kitchen gardens and edible landscapes. This features small, inconspicuous, white blooms that are quite fragrant. What is especially attractive about this plant is its multicolored foliage that is tipped with pink. The stems can reach 30 feet in length. Kiwi grows well in both full sun and partial shade. Very fast growing, these twining vines need training. Alkaline soils are best. Fertilize sparingly. For fruit production, you will need both male and female plants.

Commonly seen in landscapes, the periwinkle is often used as a ground cover. It features violet-blue blossoms in spring, but white and red flowered ones are also available. Periwinkle is evergreen, and is only about six inches tall. It prefers shade. This spreading vine can be grown from seeds or cuttings. It can also be divided.

Persian ivy is less commonly grown than English ivy. This has dark, leathery evergreen leaves that have a spicy fragrance. The stems can reach 30 feet in length. This has clinging aerial roots.

The porcelain berry is often grown as a curiosity. It has rather odd-shaped flowers and very attractive, deeply lobed foliage that is often brightly variegated. The fruits are pea-sized. Reaching 20 feet in length, this vigorous vine will grow in any fertile soil. Needing a good support, it tolerates dry conditions.

One vine that is not seen in cultivation very much is Regel's tripterygium. This small vine has tiny white flowers that grow in clusters, which are up to 10 inches long. Reaching about 8 feet in length, this scrambling, shrubby vine is rather coarse textured. It needs support.

Climbing roses really need no introduction. Though they aren't true vines, they are treated as such and grown on arbors and trellises. There are varieties to suit every hardiness zone. You can pretty much have your pick of flower colors as well. For best results, try to choose ones that are either repeat bloomers or ever blooming. It also helps to choose disease-resistant ones.

The silver fleece vine is a familiar scene during the summer and fall months with its clusters of tiny, white blooms. Very long lasting, these are heart shaped. Growing to 30 feet in length, the silver fleece does well in both full sun and shade. This twiner is fast growing and vigorous. It needs a good support. Tolerating dry soil, this hardy vine is often used to cover unsightly views. Prune severely in late winter or early spring.

The sweet autumn clematis is very popular. During late August it is covered with very fragrant white blooms. Some weeks later, the plume-like seed heads will form, and these are very attractive as well. This plant is semi-evergreen. Reaching 30 feet in length, it grows well in both full sun and partial shade. It does best if its roots are kept shaded. This very vigorous plant is pest-resistant, and easy to grow. Needing a support, it will need training to a support. For best results, give it a moist, well drained soil that is slightly alkaline to neutral. Prune vigorously in early spring to keep it within bounds. Thin and remove the dead wood. Unfortunately, this plant is also affected by clematis wilt.

The trumpet vine or trumpet creeper is particularly popular in the South, but it is hardy to zone 5. It features orange to scarlet, trumpet-shaped blooms from July through September. The stems are covered with large leaves. The stems can reach 25 feet in length. This rampant, shrubby vine is fast growing. It clings by root-like holdfasts. Suited to full sun and shade, it will grow in any soil.

The Virginia creeper is grown as an ornamental, but also grows as a weed in many landscapes where it covers tree trunks and hedges. The blooms of this fast growing plant are not remarkable. However, it is noted for its colorful fall fruits and beautiful fall foliage. There are varieties with variegated foliage, and these have greater ornamental value. Be warned that Virginia creeper can grow to 50 feet in length. Suitable for both full sun and shade, it will grow in any soil. This requires no support or training. Prune in summer to keep it within bounds.

Though the winter creeper probably isn't a true vine, it is treated as such in many landscapes. The blooms aren't remarkable, but this plant does feature shiny evergreen foliage and colorful fruits. Several varieties are available. Winter creeper is suited to both full sun and full shade. This semishrub clings to tree trunks, walls, and stones with no training whatsoever.

Wisteria can be trained as a vine or shrub/tree. Typically, I have seen its viney stems growing right up tree trunks. Depending on the variety, the blooms are blue, but there are white flowering varieties. Very fragrant, these open during late spring in clusters that are several inches long. Some will open before the leaves, while others appear with the foliage. The compound leaves turn yellow in the fall. The stems can reach 30 feet in length. Wisteria does best in full sun. Needing a strong support, this twining vine is fast growing. It prefers a moderately moist, well drained soil. Prune this vine heavily in late spring or summer after it blooms. This actually can encourage better flowering the following year.





Editor's Picks Articles
Top Ten Articles
Previous Features
Site Map





Content copyright © 2023 by Connie Krochmal. All rights reserved.
This content was written by Connie Krochmal. If you wish to use this content in any manner, you need written permission. Contact Connie Krochmal for details.