5 Bucket List Cruise Experiences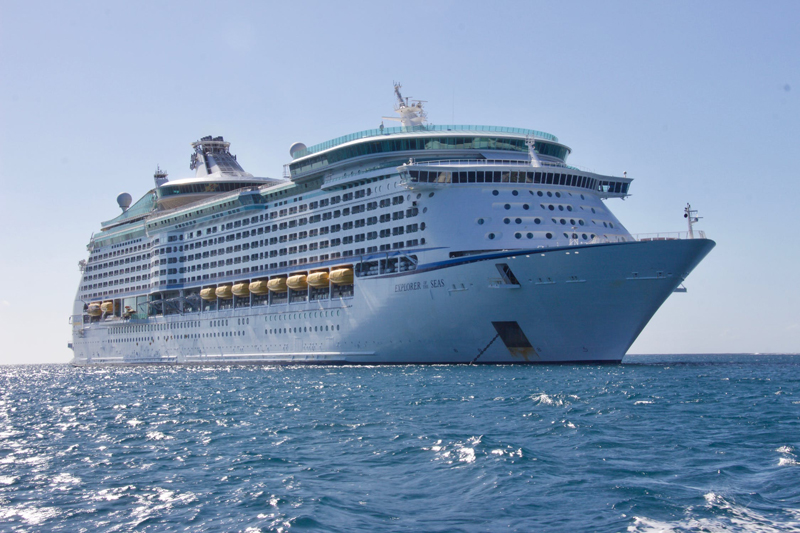 In today's world, the emphasis is on collecting extraordinary experiences rather than things. This is particularly true for ardent travelers. Many avid vacationers spend their time searching for exceptional destinations and dreaming about their next trip.

If you're in the market for an exceptional cruise vacation filled with lifelong memories, put these voyages at the top of your bucket list:

1. South America's Wonders of Nature. Exploring the Galapagos and the far reaches of the Amazon rank high on many travelers' bucket lists. Small ship cruises allow vacationers to discover these regions in comfort. Austin Adventures has researched and selected the best small ship and luxury yacht options in both of these areas. On Austin Adventures' 8-day Galapagos cruises, guests will have the opportunity to snorkel alongside penguins and sea turtles, get up close to sea lions and ancient 600-pound tortoises, marvel at intricate courtship dances of albatrosses and blue-footed boobies, and explore these pristine waters via sea kayaks and zodiacs. In the Peruvian Amazon, guests will embark on a 5-day journey by upscale riverboat through one of the world's richest wildlife areas. This dense rainforest is home to a wide variety of animals including monkeys, sloths, crocodiles, and brightly-colored parrots and macaws. Along the way, travelers will fish for piranhas and stop at tiny villages to meet local families and learn about their culture. Exciting extensions are available for both of these cruises, including trips to Machu Picchu and Peru's Sacred Valley. For more information, visit www.austinadventures.com.

2. Unspoiled Alaska. Small ship Alaska cruises allow passengers to avoid the crowds, get close to wildlife and nature, visit national parks and tiny inlets, and experience this treasured land in a way not possible on large ships. On a small ship cruise, it's just you and a few fellow passengers visiting Alaska's most beautiful places, such as 3.3-million-acre Glacier Bay National Park, Ford's Terror and the Tongass National Forest. In addition, exciting adventure activities are included as part of the vacation experience on small ship Alaska cruises. If you're looking for abundant nature, wildlife, and an intimate Alaska experience – check out the small ship sailings offered by Un-Cruise Adventures. Un-Cruise Adventures' no-rush itineraries offer plenty of opportunities for up-close wildlife viewing, like watching slack-jawed as a large pod of humpback whales engage in bubble net feeding, seeing massive bears prowling near the shoreline, kayaking in placid coves with inquisitive sea otters, observing Sitka black-tailed deer and bald eagles while hiking, and much more. For more information, visit www.un-cruise.com.

3. Treasures of the South Pacific. For many travelers, the word "paradise" conjures up visions of the magical isles of French Polynesia. This is bucket list vacationing at its best. Paul Gauguin Cruises specializes in taking vacationers to this idyllic destination aboard their award-winning small luxury cruise ship, the m/s Paul Gauguin. Guests on Paul Gauguin's 7-night Tahiti & the Society Islands cruise experience the highlights of French Polynesia including two days in breathtaking Bora Bora, stops in lush Huahine and spectacular Moorea, and a full day spent on Motu Mahana – an exclusive Paul Gauguin private island in Taha'a. Along the way, there are numerous opportunities for snorkeling, SCUBA diving, kayaking, expeditions with marine biologists, and exploring the islands' sacred sites and peaceful lagoons. Starting and ending in Papeete, Tahiti, this Paul Gauguin cruise offers guests opportunities for pre- and post-cruise hotel stays on several islands. Repeatedly named the "#1 Small-Ship Cruise Line for Families" by Travel + Leisure magazine, the cruise line's award-winning Ambassadors of the Environment Youth Program is available on certain voyages. For more information, visit www.pgcruises.com.

4. Chasing the Northern Lights. During the winter months, the dazzling colors of the Aurora Borealis light up the night skies of the Arctic Circle region. Varying in color from green and yellow-green to blue and red-violet hues, the mesmerizing shades are often seen dancing across the Arctic evening skies when the weather is clear. On Hurtigruten's winter voyages along the Norway's coast, guests have the opportunity to search for the Northern Lights and experience elements of Norway's iconic culture recently depicted in Disney's beloved blockbuster, "Frozen." The best opportunity to view nature's spectacular Northern Lights show tends to be above the Arctic Circle, where Hurtigruten ships spend a significant portion of their time on winter itineraries. Along the way, visitors can view the country's spectacular winter vistas and can engage in exciting activities including snowmobiling, dog sledding, reindeer driving, King Crab fishing, and other activities. Hurtigruten guests also enjoy Viking Feasts and touring some of the region's most picturesque cities including Trondheim, Tromso, Kirkenes and Alesund. For more information, visit www.hurtigruten.com/us.

5. Highlights of the Mediterranean. The Mediterranean is a wonderful choice for a bucket list vacation, particularly for families. This region delivers a tantalizing buffet of learning, adventure and cultural experiences suited to the interests of every member of the family. The idyllic Mediterranean is the perfect place to introduce kids and teens to Europe. There are captivating cities to explore, ruins of ancient civilizations to discover, and gorgeous sun-drenched beaches to enjoy. Europe's Mediterranean is a patchwork quilt of histories, art and cultures. It's no wonder, then, that cruise lines are seeing more families with kids, teens and young adults on their summer Mediterranean itineraries. Norwegian Cruise Line offers a variety of family-pleasing itineraries in the Mediterranean this summer. Guests can explore the ancient wonders of Rome, tour Pompeii and Italy's Amalfi Coast, see the Leaning Tower of Pisa and the art treasures of Florence, and experience the art and culture of beautiful Barcelona. Other Norwegian Cruise Line itineraries take guests on dream-filled journeys to the Greek isles, Istanbul, Athens, and the magical waterways of Venice. All ships feature Norwegian's complimentary youth programs. For more information, visit www.ncl.com.







Related Articles
Editor's Picks Articles
Top Ten Articles
Previous Features
Site Map





Content copyright © 2022 by Nancy Schretter. All rights reserved.
This content was written by Nancy Schretter. If you wish to use this content in any manner, you need written permission. Contact Nancy Schretter for details.