Five Ways To Guarantee Satisfaction On Your Cruise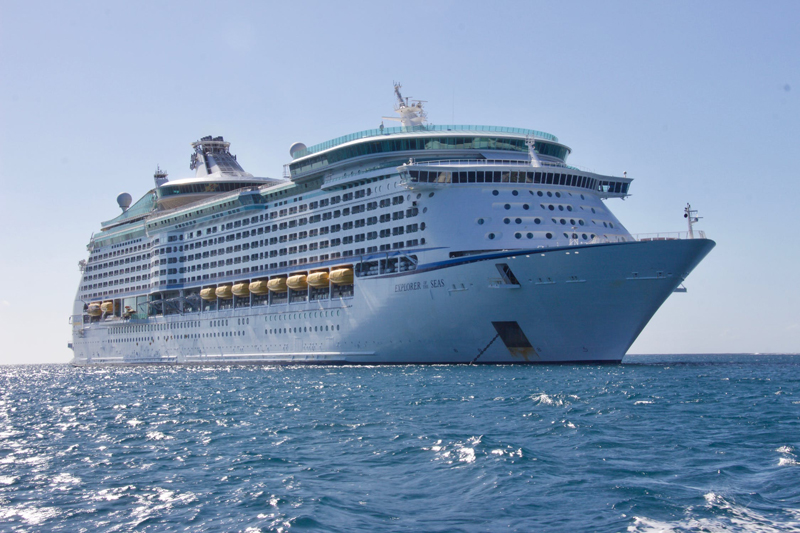 Taking a vacation to somewhere new can be stressful, but many travelers are interested in trying out alternative destinations, exciting experiences, and different cruise ships. It's cool to explore new places and onboard venues and discover fresh favorites. Careful planning and proper choices can make all the difference in guaranteeing a fun cruise holiday.
Here are five things to do to ensure that you'll enjoy your next cruise escape:
1. Plan It Together.
If you'll be cruising with family or friends, sit down beforehand and talk about what you'd like to do on your trip. These kinds of advance conversations can help in selecting cruise itineraries, shore excursions, and the types of amenities and environment you'll want onboard your ship. If you're cruising with children, this is a good time to surface any concerns the kids might have and consider possible solutions. Encourage your kids to take a look at the family-oriented portions of cruise line websites, which are likely to make them even more excited taking a cruise vacation. If your teen says, "I'm going to go crazy if I have to spend a whole week on a ship alone with my parents," focus their attention on all the teen programs and activities available aboard ships and/or consider allowing him or her to bring a friend along on your cruise. They'll have a great time.
2. Use a Good Travel Agent.
A knowledgeable travel agent can save you time and money, help match you with the right ship, form your vacation expectations, and eliminate much of the stress involved in planning and booking your cruise. Experienced cruise travel agents are well aware of cruise line differences and can make suggestions that will improve your cruise enjoyment. Agents can also keep track of any unexpected changes after you've booked, such as fare reductions, cruise cancellations, or itinerary modifications due to weather.
3. Consider the Kids.
If you're bringing kids and teens on your cruise, look for cruise lines that cater to families with daily programs, activities, shipboard amenities, dining options and age-appropriate entertainment. Each cruise line and ship is slightly different in terms of what they offer, so look for the right fit for your family. Carefully compare the ages of your children with each ship's offerings including kids and teens' programs and age splits, dining choices, pool and waterslide use requirements, group babysitting options, and other features.
4. Get a Guarantee.
It's can be hard for vacationers to try something new, whether it's cruising for the first time, trying another ship, or sailing with a different cruise line. Approximately 80% of Americans have not yet cruised, but perhaps it's high time they give it a try. Carnival Cruise Lines has taken much of the worry out of making new vacation choices with its "Great Vacation Guarantee." This new program, currently unmatched throughout the vacation industry, gives Carnival guests a 110 percent refund on the cruise portion of their trip if they are dissatisfied for any reason, plus complimentary return transportation home from their next port of call, free ground transportation and hotel accommodations if necessary, and $100 per stateroom in shipboard credit to be used on a future Carnival cruise if they wish. U.S. and Canadian resident guests who are unhappy with any aspect of the cruise experience just must contact their ship's guest services staff within the first 24 hours of their sailing to let them know that they want to exercise the guarantee for whatever reason, simply because their vacation is not what they expected. No justifications are necessary. One member of a booking party or an entire group can decide to use this vacation guarantee – there are no restrictions. Carnival will handle making all of the necessary travel arrangements and absorb any associated change fees or penalties in order to make using the guarantee a hassle-free experience. Carnival carries almost 4.5 million guests each year and according to Jim Berra, Carnival's Chief Marketing Officer, "less than one-tenth of one percent of Carnival guests took advantage of our previous guarantee program." The strength of this new improved guarantee demonstrates Carnival's high degree of confidence in its product and vacation experience. "There's been no other guarantee like this before, on sea or on land," says Berra.
5. Research Your Ports of Call.
Carefully study each of your ports of call in advance of your sailing and review the shore excursions being offered by your cruise line. Popular ship-sponsored tours often sell out well before departure. If there are several that will make or break your cruise vacation experience, book them immediately. Look into independent tours, beautiful beaches and historic sites, unique experiences, and appealing spots to sample the local cuisine. Check out online message boards to get "been there-done that" reviews and obtain insights about interesting places to visit in each port.
For More Information:
For complete details on the Carnival Cruise Lines "Great Vacation Guarantee," visit:
www.carnival.com/vacationguarantee.


Related Articles
Editor's Picks Articles
Top Ten Articles
Previous Features
Site Map





Content copyright © 2022 by Nancy Schretter. All rights reserved.
This content was written by Nancy Schretter. If you wish to use this content in any manner, you need written permission. Contact Nancy Schretter for details.