Choose The Right Family Room For Your Next Cruise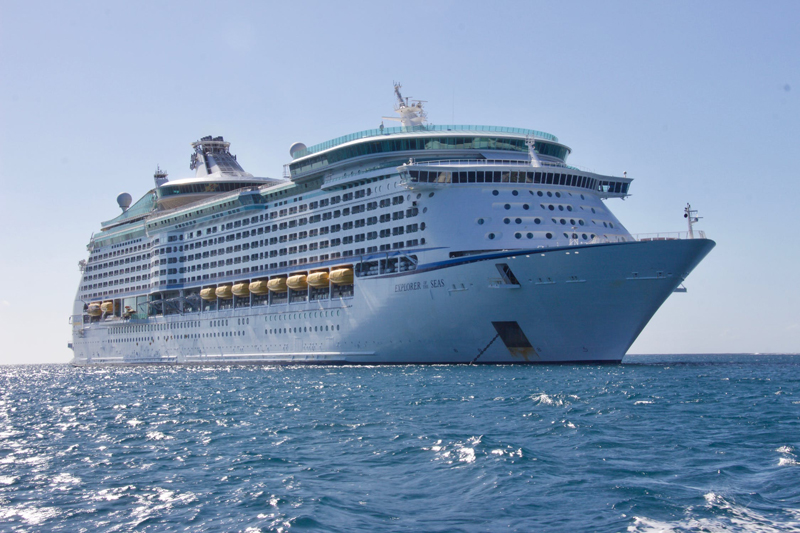 Cruises are excellent choices for family and multigenerational vacations. There are activities and amenities for all age groups, so each family member can design their own personalized cruise vacation to fit their interests. In addition, cruise ships offer a wide variety of accommodations to fit a variety of family sizes and budgets. It's important to think about your family's needs as well when choosing your stateroom. Selecting the right cabin can play a key role in the success of your family's vacation.

Budget is often a key factor when choosing a family stateroom. Before deciding whether to scrimp or splurge, though, think about how your family will be using the cabin. If you have young children and will need to spend significant amounts of time in your stateroom while they're napping, having a balcony cabin can make a big difference in overall vacation enjoyment. It might be worthwhile to splurge on your stateroom while finding ways to save on other parts of your trip. Connecting cabins and special family staterooms or suites can be a huge plus, providing more room to spread out and extra privacy for parents.

In addition, parents should pay special attention to location when selecting their family's stateroom. If certain amenities or proximity to an area of the ship are important, look for those features as well. Most importantly, though, carefully research what's located above and below any potential stateroom choices to help ensure peace and quiet while your children sleep in the evenings. Stay away from cabins situated above lounges and show theaters, since those can be noisy at night.

Sometimes the perfect combination of exceptional family-friendly accommodation options and exciting ship amenities can be decisive in choosing a ship. That's certainly the case with Carnival Cruise Line's newest ship, Carnival Vista. This extraordinary ship is loaded with innovative features. For families and multigenerational groups, one of the best is the specially designed Family Harbor area.

"Carnival Cruise Line is the most popular cruise line for families, carrying more than 700,000 kids a year," notes Carnival spokesman Vance Gulliksen. "After careful evaluation, we created a brand new concept in family cruising called Family Harbor which in addition to 96 nautically themed, family ergonomic staterooms includes a family lounge and a family concierge to help families make the most of their vacations," says Gulliksen. Found only on Carnival Vista, Family Harbor is located in a dedicated family zone on Deck 2 aft. This is one of the best choices for family accommodations on any of today's cruise ships.

Spacious Family Harbor accommodations come with lots of special amenities like toiletries, bathrobes and slippers customized for younger guests. Family Harbor's suites feature separate sleeping areas for parents and kids, providing that extra privacy parents crave. A large walk-in closet and two separate bathrooms make these Family Harbor suites even more family-friendly. Family Harbor's deluxe ocean view staterooms are perfect for larger families, accommodating up to five guests as well.

One of Family Harbor's best features is the Family Harbor Lounge. This roomy hangout is accessible by card key and it's available round-the-clock exclusively for Carnival Vista guests staying in the Family Harbor area. The private Family Harbor Lounge is the perfect spot for families to relax and unwind together. It's equipped with large screen TVs, programmed family movies with popcorn, and Hasbro board games. Video game consoles, games and movies can be checked out here, too. Complimentary self-serve continental breakfast and snacks are available each day in the Family Harbor Lounge. There's even a soft-serve ice cream and frozen yogurt machine.

Family vacations are hassle free for those staying in Carnival Vista's exclusive Family Harbor. The Family Harbor Lounge's dedicated family concierge is available several hours each day to help make vacation planning easy for families and amp up the fun. The Family Harbor concierge can help register kids for youth programs, make shore excursion recommendations and bookings, handle dining and spa reservations, and much more.

In addition, families staying in Carnival Vista's Family Harbor can take advantage of even more free perks including:

* Kids under 12 eat free at all of Carnival Vista's specialty dining restaurants except Chef's Table. Kids must be accompanied by adults and order from the Kids' Menu.

* One free session of Night Owls per child, providing up to three free hours of babysitting. Night Owls is Carnival's late-night activities program for children up to 11 years of age. Kids enjoy parties, music and activities until as late as 1 a.m., giving parents time to have their own brand of fun onboard Carnival Vista.

* Self-serve cookies and milk available daily in the Family Harbor Lounge during family bedtime hours.

Family Harbor has been a hit with families sailing on Carnival Vista. "The response from families has been sensational as they really enjoy the terrific spaces within Family Harbor, including the Family Harbor Lounge located adjacent to all the staterooms and conveniently offering breakfast and snacks," says Carnival's Gulliksen. Parents also note that Family Harbor's Deck 2 location makes going to and from shore excursions ultra-easy with kids.

Family Harbor provides a centralized place for families to meet and hang out together, helping to make their Carnival Vista cruise the best vacation ever. In addition, all the extra Family Harbor amenities make Carnival Vista even more awesome for lucky families making their home-away-from-home there. With the right choice of accommodations, such as Carnival Vista's Family Harbor, family cruise vacations can be smooth sailing all the way.







Related Articles
Editor's Picks Articles
Top Ten Articles
Previous Features
Site Map





Content copyright © 2023 by Nancy Schretter. All rights reserved.
This content was written by Nancy Schretter. If you wish to use this content in any manner, you need written permission. Contact Nancy Schretter for details.