7 Tips For Your Norwegian Fjords Cruise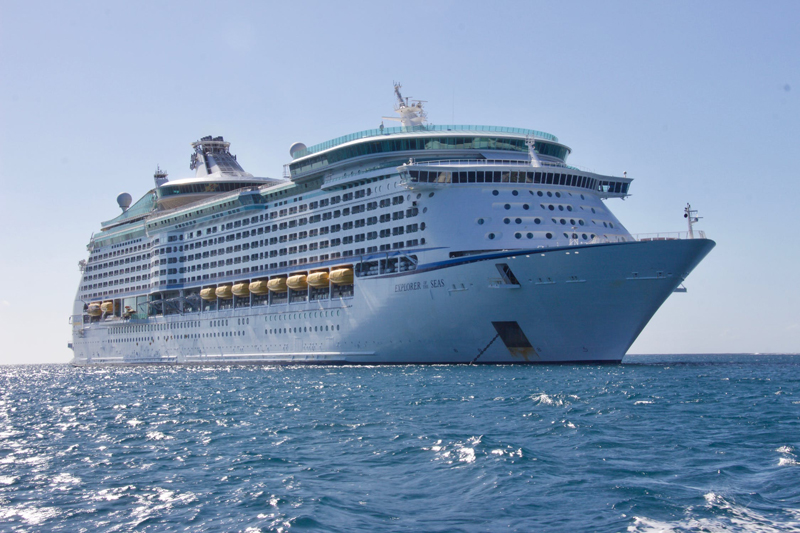 Norway is a scenic paradise filled with beautiful fjords, snow-capped peaks, thundering waterfalls and storybook towns and villages. There are scores of extraordinary places to explore. Seeing Norway's magnificent fjords by water provides the best possible experience, which is one of the many reasons Norwegian Fjords cruises are so popular. Since land travel within Norway is extremely expensive, cruises provide the most reasonably priced way to see this region as well.
Here are seven tips to help you plan a great Norwegian Fjords cruise:
1. Pick The Right Cruise Line.
Enchanting ports of call are a key part of any Norwegian Fjords cruise, and so is your cruise line. Selecting your perfect cruise environment will make a world of difference in vacation enjoyment, so research your vacation options wisely. Finding the right cruise line for a Norwegian Fjords cruise is like shopping for a favorite pair of jeans. You have to find the right fit. Carefully consider your needs, interests and preferred traveling style as well as those of your family members. Then choose a cruise line and ship to match. If you want to truly feel like you're in Europe throughout your cruise, for example, choose a cruise line that offers that atmosphere onboard their ships. MSC Cruises gives guests the opportunity to fully experience Europe, both on land and at sea. Guests will enjoy special touches such as dining rooms serving fine Italian wines and European dishes, traditional German festivals and cultural events onboard, European-sourced entertainment, and playing "Time To Say Goodbye" as your ship sails away from its embarkation ports. In addition, there are many European and international guests onboard, so you'll make new friends from countries around the world.
2. Choose The Best Itinerary.
Norwegian Fjords cruises vary in length and ports of call. Choose an itinerary that most closely fits your interests, needs and schedule. It's also important to choose an itinerary that visits a number of Norway's charming small towns as well. Bergen is a popular city on Norwegian Fjord cruises, providing a range of historic, cultural and scenic attractions. Guests on ships sailing to Geiranger will have the opportunity to enjoy UNESCO World Heritage Geirangerfjord along with stunning waterfalls and scenic views. Taking a scenic ride on the world-renowned Flam Railway is one of the many reasons to visit Flam. Copenhagen is an excellent embarkation port for a Norwegian Fjords cruise, since it's easily reached and served by low cost airlines. As Denmark's capital city, Copenhagen also has a wealth of historical spots and attractions to explore. Germany's port of Warnemunde is another good departure point for cruises to Norway. The city is easily accessible from Berlin, so vacationers often choose to fly to Berlin a few days early to fully experience all it has to offer. Some cruise lines including MSC Cruises offer guests a choice of embarking in either Copenhagen or in German ports such as Warnemunde, Hamburg or Kiel.
3. Select Your Season.
While most cruise lines offer Norwegian Fjords cruises from late spring through early fall, guests will enjoy the warmest temperatures from mid-June to mid-August. Since Norway and the Baltic region are so far north, daylight hours during that time period are extended significantly. This is a huge advantage for those who want to experience as much as possible on their cruise. The shoulder season for Norway cruises is early May to the end of September, which can bring colder temperatures, more rain and possibly snow. There are benefits to taking a shoulder season cruises including lower cruise prices and airfares, shorter lines at popular attractions and fewer people in ports of call.
4. Bring The Family.
Family travel to Norway skyrocketed after the release of Disney's blockbuster movie, "Frozen." Parents and children became interested in experiencing the culture and beauty of Norway's fjords and exploring the fairytale villages featured in the film. Watching for trolls is part of the fun, too. Norway is very family-friendly, as are Germany and Denmark. In every port of call you'll find children's playgrounds, great kid-friendly museums, and a wide variety of fun activities for the whole family including fjord safaris, mountain biking, funicular rides, waterfall hikes, scenic train trips and kayaking excursions. MSC Cruises offers special discounts for families on select Norwegian Fjords sailings. Children ages 11 and under cruise free when sharing the cabin with two adults, with taxes and fees additional. See MSC Cruises' website for complete details.
5. Arrive A Day Early.
It's wise to arrive at your cruise embarkation port a day or two early to allow for time zone changes and possible flight issues. This involves the additional expense of a hotel room, but the peace of mind early arrival brings is often well worth the cost. Arriving in advance provides cushion time to guard against any weather or mechanical problems that could interfere with your flight. It also gives guests extra time to explore captivating embarkation cities such as Copenhagen. In addition, there's a six hour (or more) time difference between U.S. cities and major ports of call on these itineraries, so it's smart to allow a bit of time to recover from jet lag.
6. Research And Book Tours In Advance.
Popular ship-sponsored tours often sell out well before departure. Research each of your ports of call before your cruise and review the shore excursions being offered by your cruise line. If there are several that will make or break your cruise experience, book them immediately. Ships offer a wide variety of tours, so check out message boards on sites such as Cruise Critic and TripAdvisor to get "been there-done that" reviews and find private tour operators who may offer appealing excursions, too. Research the dining and spa choices available on your ship and book specialty dining times and spa appointments as early as possible as well.
7. Pack Wisely.
Check the weather forecast for each of your ports of call before departing, but understand that things can change. Weather in Norway can be quite variable, so bring along clothes you can easily layer and a warm jacket – particular during the shoulder seasons. In addition, pack rain gear and folding umbrellas in case of showers. Norwegian Fjords shore excursions can sometimes involve a lot of walking, so bring comfortable shoes that can handle cobblestones and long flights of steps. If you're staying on land pre/post cruise, make sure to bring along the right type of power adaptor plugs for European power outlets. The scenery is spectacular on Norwegian Fjord cruises, so bring a good camera. If you'll be taking a lot of pictures on your cell phone, you may want to pack a portable phone charger as well.
If You Go:
For more detailed information on MSC Cruises' Norwegian Fjords itineraries, visit their website at
www.msccruisesusa.com.


Related Articles
Editor's Picks Articles
Top Ten Articles
Previous Features
Site Map





Content copyright © 2022 by Nancy Schretter. All rights reserved.
This content was written by Nancy Schretter. If you wish to use this content in any manner, you need written permission. Contact Nancy Schretter for details.