Some Award Winning Portulacas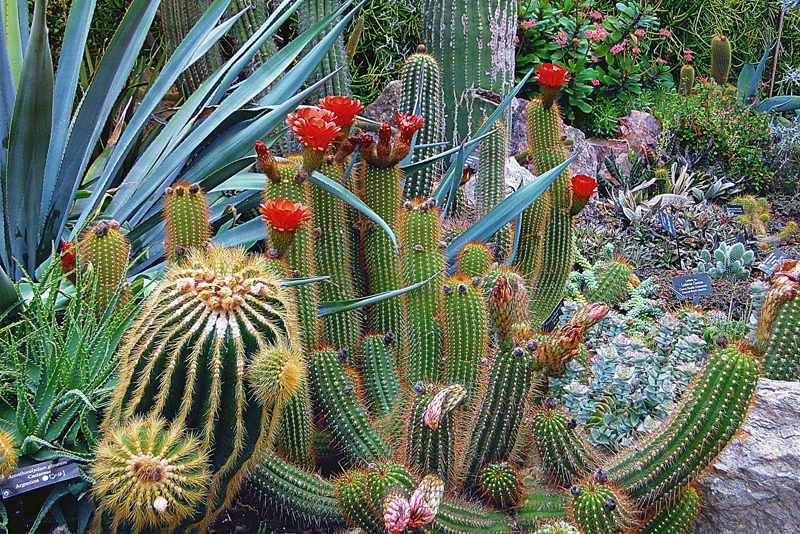 One might compare award winning plants with gold medalists at the Olympics. To receive such honors, they have to prove they are better. For plants, there are several organizations that run trials on seed-grown plants, and award top honors to the winners.
Several varieties of Portulaca or moss rose have been so honored.

Oddly enough, Portulaca Sundial Peach received awards from both All-America Selections and Fleuroselect. In 1999, this was given the very first All-America Selections award to a portulaca. Delivering outstanding garden performance, Sundial Peach has several superior characteristics. Unlike some moss rose flowers that tend to close during cloudy weather, this one resists closing, thus giving us more garden color. And what unique color that is for a moss rose. This is the first peach colored variety with darker centers. The gigantic, semi-double flowers are up to 2½ inches across. Appearing on small plants that spread to about a foot across, Sundial Peach is especially suitable for containers. This is only one variety in the Sundial series, which features flowers in various shades, such as yellow, pink, orange, red, gold, and cream.

In 2001, Portulaca Margarita Rosita received an All-America Selections bedding plant award. This compact, mounding plant is only about four inches tall, but spreads to a foot or so across. It is recommended for containers, sunny rock gardens, and ground covers. Margarita Rosita is particularly floriferous, and will continue to bloom throughout the summer months. The semi-
double blooms appear ruffled. They're up to 1½ inches across.

In addition to the award winners, All-America Selections also from time to time releases a list of the top winners for each region of the U.S. On that list, there are a few differences between Sundial Peach and Margarita Rosita. Both show up as regional best in the Rocky Mountains/High Plains area and in the Southwest. Margarita Rosita was among the regional best in the Southeast as well. Sundial Peach was a regional best for the Mid-Atlantic region and the Northeast. The Northwest tends to be more cloudy and wetter than the rest of the U.S., so neither variety was listed as a regional best for that area. After all, portulacas require full sun and lots of it, and they grow best in warm areas.

Easy to grow, all of these award winners are heat and drought tolerant. They are especially suited to container culture.

Like most other portulacas, these award winners can be grown from seed. Scatter the very tiny seeds on the surface of the potting soil you have pre-moistened. Then barely sprinkle a very tiny amount of dry potting soil over the seeds. Because they need light to germinate, do avoid putting the pot in a dark place. In about one to two weeks, the seeds germinate if the pots are kept at a temperature somewhere between 60 and 68 degrees Fahrenheit or so. The seedlings will be very slow growing. Be patient. They will take about two months to bloom when grown from seeds.

All-America Selections is involved with testing new seed grown varieties alongside the old ones to find superior ones. They've been doing this for nearly 75 years. Throughout North America, there are All-America Selections display gardens where one can see the plants. Strangely enough, there is also a display garden in Japan at the Kyoto Botanical Garden. In addition to the display gardens, there are also trialing locations. Gardeners are urged to visit the All-America Selections display gardens to see the winners. In addition some trial gardens are also open to the public. However, in some cases it is necessary to make an appointment in advance with the All-America Selections judge in charge at that particular location.

Fleuroselect is an international flower organization of flower breeders and others. They encourage breeders to come up with innovative, new, outstanding flower varieties that can be grown from seeds. Each year, Fleuroselect tests new varieties to see which ones are distinctive, and reliable, and superior to existing varieties on the market. The winners in the trials will receive either a Fleuroselect Quality Mark or Gold Medal.


This site needs an editor - click to learn more!


Editor's Picks Articles
Top Ten Articles
Previous Features
Site Map





Content copyright © 2022 by Connie Krochmal . All rights reserved.
This content was written by Connie Krochmal . If you wish to use this content in any manner, you need written permission. Contact BellaOnline Administration for details.