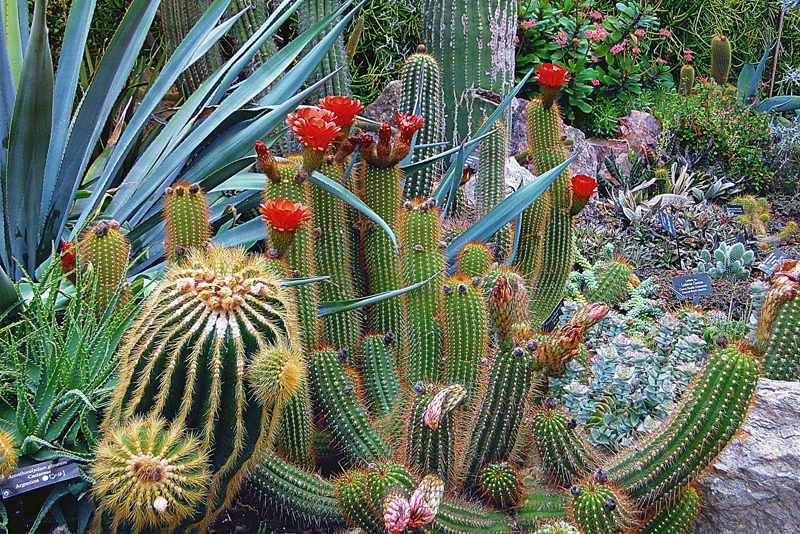 When it comes to container and garden plants, gardeners are always on the lookout for outstanding succulents. The first thing I look for is the award winning ones. Unless the weather is simply atrocious, these will always be the leaders of the pack. As an example, let's look at some of the portulacas or moss roses that received FloraStar awards.

Portulaca Yubi Apricot is only one of the FloraStar winners. This is only one particular variety within the Yubi series.

The blossoms are especially large, up to 2½ inches across. They're very brightly colored in different shades than one usually sees in portulacas. In addition, Yubi apricot tends to bloom earlier than others. These flowers are much longer lasting than that of other portulacas. Basically, the blooms are tri-colored. Along the outer edge of the petals, they're a lovely apricot, fading to pink towards the center down to the attractive darker rose-colored eyes. As if that isn't enough, Yubi Apricot features blooms that are larger than those of its peers, and are more upright.

Yubi Apricot, which tends to be quick growing, is usually less than six inches tall, but can spread to 1½ feet across.

This variety is especially recommended for containers, but they also make excellent bedding plants and ground covers. For best results, plant it in full sun as this encourages the blooms to remain open longer each day.

So far as routine care is concerned, Yubi Apricot is an easy care plant. It is resistant to most diseases and pests. Like the rest of the portulacas, this variety tolerates extreme heat and drought very well.

In areas with warm winters, the chances are very good that Yubi Apricot will overwinter and bloom again the following year.

Giant Bi-Color Radiance portulaca also received a FloraStar award. This beautiful trailing plant features gorgeous white and pink bicolor blooms that are two inches across. Its white flowers have contrasting pink touches arising from the center. The FloraStar judges remarked on the huge flowers, saying these are larger, brighter, and more intensely colored than those of most portulacas. In addition, they liked the unusual pattern of the bicolors within the flowers. They also preferred this one as a container plant for hanging baskets due to its lovely trailing growth habit. The attractive foliage is a silvery-green. Giant Bicolor Radiance is also suitable for other containers, including window boxes and patio pots. It can also be used as a ground cover in the garden.

This variety is noted for its disease and pest resistance, and its suitability for hot, dry areas.

As with Yubi Apricot, Giant Bicolor Radiance portulaca will overwinter in areas where the temperatures remain mild.

Elsewhere you might try taking these plants indoors and treating them as houseplants if you can provide them with full sun throughout the winter months.

All portulacas or moss roses do best if planted in full sun in a well drained soil. Allow them to dry out somewhat between waterings. Go a little easy on the fertilizer too. They are only intermediate feeders as opposed to many plants that require lots of plant nutrients. These are heat-loving plants. For that reason, avoid planting them outside until the temperatures are at least in the 60's. Once the temperatures are above the 70's, the plants will just take off and grow like crazy.

If it seems like the sprawling stems in hanging baskets are getting too long, it is okay to prune portulacas back a bit. These plants can get leggy if they don't receive enough sun or if they are given too much fertilizer or water.

FloraStar is an independent trailing organization in the U.S. and Canada. It deals mostly with potted flowering plants, but it also tests some that make good bedding plants. At some twenty locations throughout North America, the new varieties are evaluated and tested. Ones that show themselves to be high performing and superior to their peers receive FloraStar awards.

This site needs an editor - click to learn more!


Editor's Picks Articles
Top Ten Articles
Previous Features
Site Map





Content copyright © 2023 by Connie Krochmal . All rights reserved.
This content was written by Connie Krochmal . If you wish to use this content in any manner, you need written permission. Contact BellaOnline Administration for details.