Planning A Great Girlfriends Getaway Cruise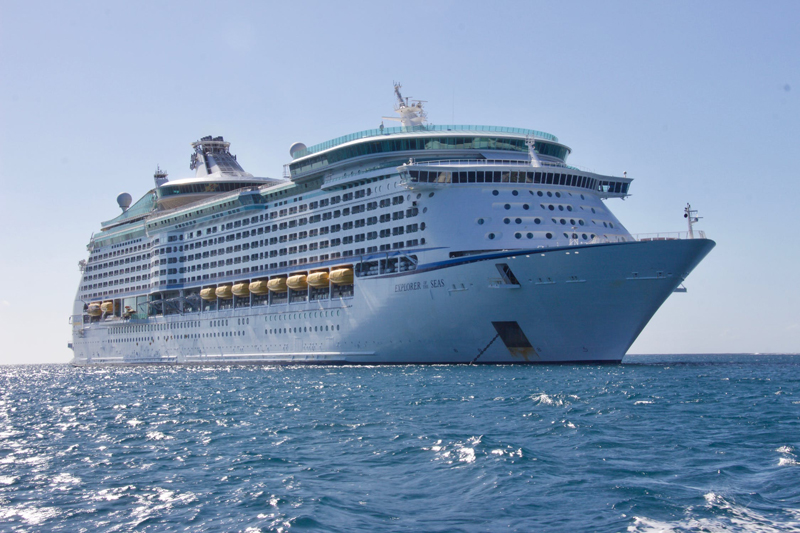 Girlfriend getaways are growing in popularity with today's travelers. More than 50% of women now take these types of trips according to a recent survey by American Express. Getting away with the girls is a great opportunity for women to relax and reconnect. It's no surprise that cruising is one of the favorite choices for these kinds of vacations.

If you are planning a girlfriend getaway cruise, here are seven tips to help make your vacation a "let's do it again" success:

1. Choose your traveling companions wisely. Girlfriend getaways are a good way to bond and unwind. It's easier to travel with people who are flexible, like-minded and enjoy the same level of activity on a trip like this - so select your group carefully. In addition, think about the right number of people to bring. Too many friends can make the trip rather impersonal, while too few can be confining. When booking staterooms, combine roommates with similar sleep preferences, habits and personalities. Group cruises are much more fun when night owls and early risers are together with friends of a similar nature.

2. Brainstorm and plan your trip together. Travel experts have found that the most successful group vacations are those that involve everyone in choosing the destination and planning their trip. Working together surfaces important information and helps cement the "buy-in" process. Find a cruise built around a theme everyone loves or select an itinerary with ports that everyone will enjoy. For example, fans of the ABC's "Dancing with the Stars" would love Holland America Line's Dancing with the Stars: At Sea theme cruises. These sailings feature dancing professionals and celebrities from the popular television show as well as dance competitions, fashion events, Q&A and picture taking sessions with the stars, and much more. Foodies might want to check out the Wine, Dine & Music Cruise on Royal Caribbean's Brilliance of the Seas this fall. If several members of your group crave watersports and others like to shop, seek out ports like Cozumel that offer the best of both options.

3. Discuss your expectations in advance. Get together for lunch or dinner to talk about what you're looking forward to doing on your cruise. If you have specific expectations - such as eating all your meals together or planning group shore excursions in every port, make sure to go over those before the trip. It's also important to talk about expectations for group activities that involve additional expenditures, such as transportation to your cruise's port of departure, group spa treatments, and optional lunches ashore in ports of call.

4. Set a budget that everyone can afford. Girlfriend getaway cruises don't have to be expensive. The best vacations are those that are designed with your personalities, needs and interests in mind. There are cruises to fit every budget, from short 3- or 4-night sailings to more extensive 7-night (or longer) voyages. Decide on a comfortable budget for your trip and make sure to include such items as souvenirs, tips, and a few unexpected activities or necessities. When calculating the group's budget, be careful to consider the needs of your traveling companions and cut corners wisely. Go over your final itinerary with the entire group and make sure everyone feels comfortable with your travel plans. Sites such as Bonvoy and TripIt can help with the group's trip planning.

5. Build in activities together as well as time apart. While the goal of your girlfriend getaway is to have fun together, it's also important to remember that people need to spend some time alone. Space is a good thing. Cruises and all-inclusive resorts are popular girlfriend getaway options for this reason. They offer travelers plenty of opportunities to enjoy activities separately during the day and get together in the evenings for drinks, dinners and entertainment.

6. Pack a great attitude. Girlfriend getaways are much anticipated events, so it's easy to get all misty-eyed envisioning the great memories that will be created on the trip. Sometimes, however, things don't go exactly as planned. There may be bumpy moments, relationship issues may surface, travel snafus happen, the weather might not cooperate, and someone might have a meltdown or two. Just take the experience as it comes, stay flexible and positive, and go with the flow. Take a few additional items in your carry-on luggage along with medicines and important travel documents - including a cell phone for emergencies, a change of clothes, and a bathing suit in case your luggage gets lost or misplaced.

7. Capture the vacation memories. Make sure to take plenty of individual and group pictures during your trip. Cruise photographers are more than happy to capture posed pictures - see if you can have someone snap the same picture with one of your cameras as well. Use Facebook, Twitter, Instagram, Pinterest, Picasa, Irrive and/or Snapfish to share your pictures during your cruise and consider making a vacation scrapbook after you return.

If You Go:

* For more information on Holland America Line's Dancing with the Stars: At Sea cruises, visit https://www.hollandamerica.com.

* For more information on the Wine, Dine & Music Cruise, visit https://www.winedineandmusiccruise.com.







Related Articles
Editor's Picks Articles
Top Ten Articles
Previous Features
Site Map





Content copyright © 2023 by Nancy Schretter. All rights reserved.
This content was written by Nancy Schretter. If you wish to use this content in any manner, you need written permission. Contact Nancy Schretter for details.