Commonly Asked Questions About Family Cruising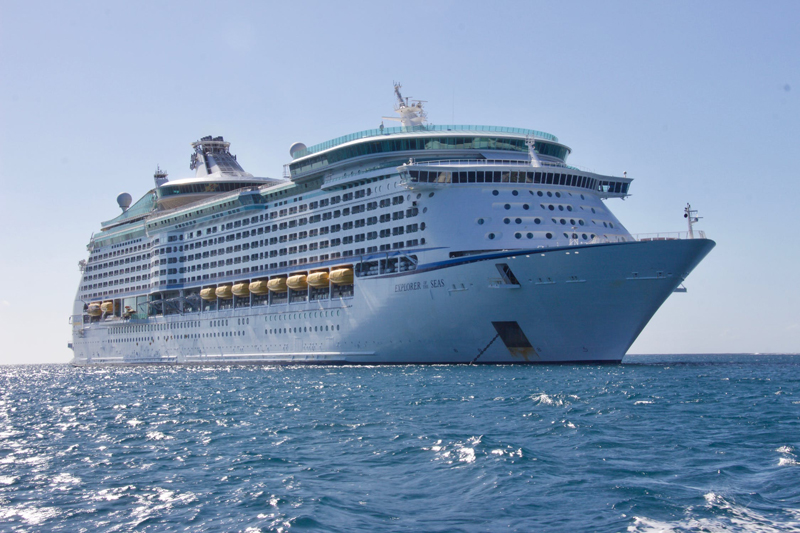 Cruising is a popular vacation option, but many parents wonder if a cruise will be right for their family. Here are answers to frequently asked questions on this topic to help you determine if a family cruise vacation is a good choice for your traveling crew.

Q. What types of families will have fun on a cruise?

With all of the ships and choices out there, just about any type of family would enjoy a cruise vacation. There's really something for everyone these days.

One of the big advantages for families is all of the homeports that are available across the US these days - so it's very easy to go on a tropical or Caribbean vacation simply by driving your car to the port. Sailing from a home port eliminates all of the costs of air travel - and the hassle too.

Cruising is a good option for families looking for a great value and who want to experience as many destinations as possible. Cruising is semi-all inclusive (meals and coffee, teas & juices are included & as well as kids programs and most onboard entertainment) and prices are very competitive. It's also one of the only vacation choices that lets families play on one island and hit another on the very next day. So many playgrounds - so little time!

Nearly 1 million children are cruising each year, and that number continues to grow. Kids love all of the activities, kids programs and independence available on cruise ships. This is especially true for 'tweens and teens who really appreciate all of the freedom that cruising offers.


Q. Are there any families that aren't a good fit for a cruise vacation?

Since there are age restrictions on cruise ships, cruising can be a problem for families with kids under 6 months of age. Restrictions are at least 6 months of age for Carnival, Costa, Holland America, Norwegian, Princess, and Royal Caribbean. For Disney, babies must be at least 3 months old. Some lines require infants to be at least one year old for trans-ocean crossings and specific types of itineraries. Check with the cruise line or your travel agent.

There are also restrictions for women who are pregnant. Most cruise lines will allow pregnant women to sail up until their 24th or 27th week of pregnancy. If you're pregnant and planning to sail, I'd strongly suggest checking with your travel agent and the cruise line first. Bring a note from your doctor stating your exact weeks of pregnancy in case there's any problem.

Most lines require guests to be at least 21 years of age or accompanied by parent/guardian or someone 21 years old (or 25 years old on some cruise lines). The only exceptions are Disney and Oceania (allow 18 year olds to cruise unaccompanied) and - on some lines such as Royal Caribbean, NCL and Carnival) - married couples under 21. If you are a married couple under the age of 21, plan on bringing proof of age and marriage with you.


Q. What should families look for in choosing a cruise line and a ship?

First, think about your favorite family vacations. What was key in making those successful? Was it great pools? Lots of time together as a family - or great kids programs where you could have some alone time? Do you and your kids tend to like lots of independence (ie. eat when you want, do what you want - when you want?) or do you prefer structure (like to know what you're doing every day and when - so you can relax knowing how your day is going to go). Do you enjoy vacation with people of similar age, socioeconomic status? Do you and your family have any specific interests (nature, food, etc.)? Write all that down and keep it top of mind when reviewing cruise ships/lines and talking with your cruise travel agent.

Ask yourself whether it's important that your kids have a great kids program? If so, you'll want to find out detailed information on the cruise line's program for your children's ages, including the facilities and activities offered, hours of operation, ratio of kids to counselors, and counselor qualifications.

Do you like the idea of being in constant touch while your kids are in the children's program? If so, you may want to look at lines like Royal Caribbean and Princess who provide pagers for parents. NCL does that too - but only for special needs kids and kids in diapers.

Do you like lots of family programs so you can spend time together? Then lines like Royal Caribbean, Carnival and Disney - all of which offer tons of family programs - might be great for you. Norwegian's new Epic provides lots of family programming as well, including Nickelodeon-themed games, t-shirt painting and other activities.

Do you and your family like lots of independence and no eating schedules? While most cruise lines now offer specialty restaurants and flexible dining, Norwegian's Freestyle Cruising is the king in that area. Royal Caribbean also offers special flexible dining programs for families on their ships - such as My Family Time Dining - where kids can complete their dinner in 45 minutes and go enjoy time with their friends, allowing parents to enjoy dessert and coffee in peace.

If you have babies and teens in your family, you'll want to look for cruise lines and ships that cater to those age groups with both programs and facilities. Some, such as Royal Caribbean and Disney, are good on both ends of the spectrum.




Related Articles
Editor's Picks Articles
Top Ten Articles
Previous Features
Site Map





Content copyright © 2023 by Nancy Schretter. All rights reserved.
This content was written by Nancy Schretter. If you wish to use this content in any manner, you need written permission. Contact Nancy Schretter for details.