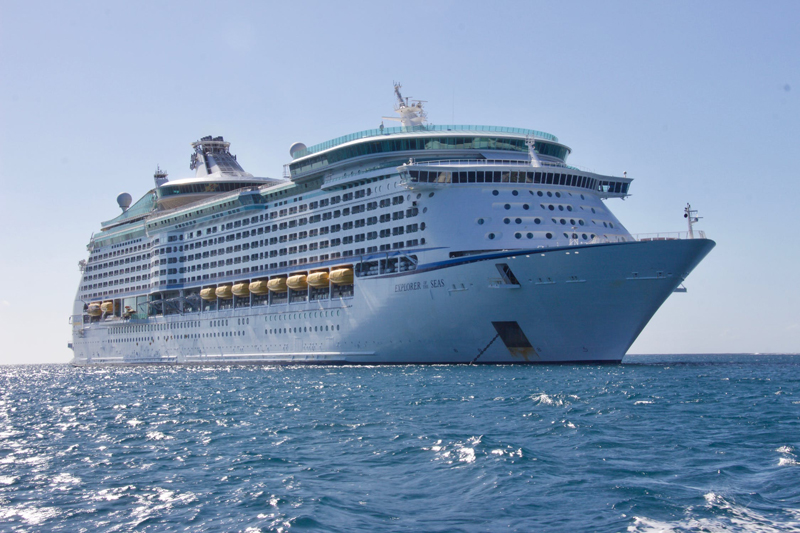 Located on the shores of Mexico's Gulf coast, Progreso is often found on shorter Western Caribbean itineraries. The port is also used as a substitute stop when hurricanes and mechanical issues necessitate itinerary changes. So, what's there to do in Progreso? Don't let the size or appearance of this town fool you – there's plenty to do here.

Located just a short drive from the colonial city of Merida, Progreso is a bustling town of 40,000 to 50,000 residents. Progreso is the best port from which to access Mayan ruins such as Chichen Itza, one of the most important archeological sites on the American continent. The area also offers plenty of opportunities to relax on the beach, as well as adventure tours, sightseeing in Merida, golf, and cultural experiences.

Here are ten of my favorite things to do in and around Progreso:

1. Tour Chichen Itza: One of the New 7 Wonders of the World, Chichen Itza is a must-see for cruise passengers interested in culture and history. Once the home of the great Mayan Empire, this legendary city's grounds and structures are visually and historically impressive. Chichen Itza is over a two-hour bus ride from Progreso, but it's well worth the trip. Here you'll see the gigantic pyramid of Kulkulcan, the well-preserved Mayan ball court, the temple of the warriors, and the observatory where Mayan priests accurately calculated celestial events. On the occasional itineraries that include an overnight stay in Progreso, an afternoon and evening tour of Chichen Itza – complete with a nighttime light and sound show, may be offered through your ship.

2. Discover Lesser-Known Mayan Sites: Those with a strong interest in the Mayan civilization will appreciate Progreso's proximity to a variety of Mayan cities and ceremonial centers. Cruisers who have already visited Chichen Itza should check out the tours to Uxmal and Dzibilchaltun. Uxmal is considered to be one of the most beautiful cities in the Mayan world. The site is famous for its beautifully carved facades, terraces, plazas and pyramids originating between 200 and 900 AD. Dzibilchaltun is one of the more important ceremonial centers of the Mayan world and is the closest Mayan site to the port of Progreso, making it a perfect option for those who want to see a Mayan ruin but don't want to take a full day tour.

3. Hop in a Dune Buggy: Load three of your friends into your stick-shift dune buggy and drive about 45 minutes to the Xcambo ruins, built over 2,000 years ago. Then drive for an hour to a beach where you can relax and take a refreshing swim in the ocean.

4. Take a Beach Break: You don't have to take a tour to enjoy the beach in Progreso. There are a number of seaside beach clubs in this tiny town offering lounge chairs, food and drinks. Many cruise passengers also enjoy getting an inexpensive massage on the beach while they're here. Massages range in price from $10 to $35 for an hour-long treatment. Those looking for something a bit more exclusive may opt to take one of the many beach tours offered through your ship. These include trips to all-inclusive beach resorts, Corona Beach parties, and other options. These beaches are more private and tend to have better facilities.

5. Explore Historic Merida: The lovely city of Merida was christened in 1542 and its Mayan and Spanish colonial roots are still in evidence. From colonial to cosmopolitan, Merida is a study in contrasts. Here, you'll view the French-inspired Montejo's Boulevard, country's National Monument, the 19th century Government Palace, as well as the Cathedral, built in 1774 from stones that were once part of the pyramid of Xbacluum-Chan. Opportunities to shop in stores surrounding Merida's main plaza and other areas are also included.

6. Hit Some Balls: Play the 18-hole championship El Jaguar course at the Yucatan Country Club. This Jack Nicklaus Signature Course features lakes and natural cenotes in a tropical jungle setting. This course works well for a range of golfers, as five sets of tees provide play of anywhere between 5,000 to 7,253 yards.

7. Kayak Through the Mangroves: Cruisers looking for a peaceful activity can take a kayak tour through the mangrove lagoons around Progreso. The natural tunnels in the mangroves are fun to explore and the trees provide a nesting area for local birds. Tours to view the native flamingos near Progreso are also typically offered.

8. Learn Something New: Those seeking a Mexican cultural experience can take a cooking class in Merida and learn how to make authentic Mexican salsas and guacamole using local fresh ingredients. Complimentary margaritas and Mexican beers complete the tasting experience. Salsa dance classes are also offered. Progreso's Mayan ruin shore excursions also teach guests a great deal about the Mayan culture and the history of the Yucatan peninsula.

9. Hone Your Bargaining Skills: Downtown Progreso is home to a small colorful market where passengers can buy casual jewelry, t-shirts, and inexpensive souvenirs. There are a number of souvenir stores on the way to the beach in Progresso as well as around the main pier area where the cruise ships dock. Based on my experience, prices in Progreso are lower than those in Merida and Cozumel for similar merchandise. Selection, however, is rather limited.

10. Cool Off in a Cenote: Cenotes, natural pools inside limestone caves, are quite common on the Yucatan peninsula. During your visit to Progreso, you may have the opportunity to take a dip in one. Sometimes cenote visits are combined with other activities, such as bike riding or jeep tours. Purification ceremonies presided over by a Mayan Shaman may also be included as part of selected tours.

Progreso shore excursions are sold through the cruise ships as well as on the pier by local vendors. The pier in Progreso is the longest cruise ship pier in the world at about 4 miles in length. Free shuttle buses run on a regular basis (usually every 20 minutes) from the pier to downtown Progreso. From the drop-off area where the market is located, it's an easy few-minute walk to the beach. Rest rooms are available in the marketplace building and restaurants are located nearby.

Want to get to Progreso? Several Carnival ships include Progreso in their itineraries from popular Gulf Coast ports such as Galveston and New Orleans. Check with your travel agent or visit the Carnival website at https://www.carnival.com for more details.



Related Articles
Editor's Picks Articles
Top Ten Articles
Previous Features
Site Map





Content copyright © 2019 by Nancy Schretter. All rights reserved.
This content was written by Nancy Schretter. If you wish to use this content in any manner, you need written permission. Contact Nancy Schretter for details.