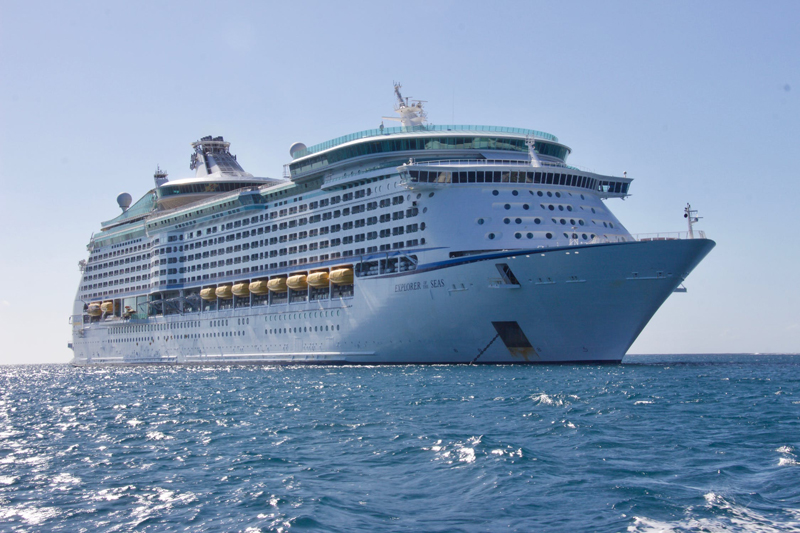 According to USA TODAY, many Americans aren't getting away from work when they go on vacation. In fact, just about 60% of those surveyed say they spend their vacation time checking e-mails and making work-related phone calls - often causing them to be even more stressed when they return to their job. It's difficult to get away these days, even when you're taking time off.
Sometimes, however, a forced respite from the stresses of work is just what's needed. That's what I discovered recently on my American Safari Cruises Safari Endeavour voyage through the unspoiled wilds of Alaska. At first I was stressed, anticipating how it would feel to let go of cell phones, e-mails and social media conversations. As the week progressed, however, I found the experience to be incredibly freeing.
Here are seven great reasons to take an un-cruise off the grid:
1. Reconnect with loved ones.
In today's busy world, adults and families are often so plugged in that they have trouble finding time for each other. Vacations are the perfect time to relax, renew relationships and make special memories with loved ones. On an American Safari Cruises un-cruise, guests unplug completely and focus on each other and the wonders of the world around them. As our Safari Endeavour voyage drew to a close, couples and families remarked on how much they had bonded and what a pleasure it was not to have to deal with e-mails, calls and intrusions on their private time together.
2. Enjoy the "me" time.
Traveling solo? Un-cruise adventures are an excellent choice. Guests traveling alone on our Safari Endeavour voyage reveled in the experience. Solo guests were warmly welcomed on our trip and were easily accommodated for kayaking and other experiences. Unencumbered by external intrusions, cruising off the grid gave them an unprecedented amount of time to do whatever their heart desired. Of course, that was also true for couples and families as well.
3. Get back to nature.
There are few vacations that allow travelers access to unspoiled wilderness, spectacular scenery and abundant wildlife in a luxury setting. American Safari Cruises and its sister company, InnerSea Discoveries, offer these options in several of the world's most secluded nature-rich destinations - places where there are no cell towers and few (if any) people. On our Alaska Safari Endeavour cruise, we hiked through magnificent 3.3 million acre Glacier Bay National Park, explored the vast Tongass National Forest, and kayaked in wilds of Ford's Terror. This is where wildlife reigns supreme. Our wildlife sightings included countless humpback whales, over thirty orca whales, six foraging bears - some interacting with three wolves, nine mountain goats, sea otters, harbor seals, Steller sea lions, bald eagles, tiny porpoises, and much more.
4. Fully participate in your vacation experience.
The lure of the cell phone and a high-speed Internet connection is substantial. Just their very presence sets off a siren call, particularly for active users, causing them to plan their day around the optimal time to connect with others. Those cruising off the grid have the opportunity to make their own schedule, however. There's nothing to get in the way. On our Safari Endeavour cruise, teens and adults alike enthusiastically participated in every activity. We kayaked, hiked, took small boat excursions, tried stand up paddleboarding, talked with each other incessantly, and even took polar bear swims. As soon as cell phone service returned in Juneau, however, half of the group could be found in the lounge e-mailing, texting and checking the Internet. Our experience together would likely have been very different if we were on the grid.
5. Listen to the sounds of silence.
In today's fast-paced life, peace and quiet is hard to find. On a small ship like the Safari Endeavour, guests have the opportunity to slow down and take in the placid calm of Alaska's waters, a tranquil walk along the shore, and the roar of a calving glacier. There are no cell phone ring tones to be found anywhere. Listening to the peaceful sounds of a hillside waterfall, the blow of a nearby humpback whale, or the shrill cry of a bald eagle is a real treat. It's the sounds of silence and Alaska's stillness that echo the loudest on these un-cruise voyages.
6. Live your vacation through your own eyes.
In the world of social media, many of us actively share our experiences in real time and are constantly communicating with others via Facebook and Twitter. Texts and e-mails, often with pictures, are sent constantly to let our friends and family know what we're experiencing. In the process, however, we are often not fully present in our own vacation, focusing instead on interpreting it for other people. Cruising off the grid allows us to be in the here and now - taking it in and enjoying every single moment with those we love. After all, that's what vacations are all about.
7. Come back rejuvenated.
On an off the grid un-cruise, guests are able to slow down, recharge, regroup, and absorb the sights and sounds of Alaska. With no external news and pressures, worries simply slip away. After several days, I felt my body and mind truly relax. Maybe in had something to do with the Safari Endeavour's early morning yoga, but I also think it had to do with the sense of freedom being off the grid brings. When I returned to the office, colleagues commented that I was in a "zen" state of mind. That's the best kind of vacation souvenir - and one I'd definitely like to bring it home again.
If You Go:
* American Safari Cruises and its sister company, InnerSea Discoveries, both offer un-cruise off-the-grid voyages in vacation destinations such as Alaska, Hawaii, and Baja California. For more information on American Safari Cruises and InnerSea Discoveries and the un-cruise experience, visit their website at:
www.innerseadiscoveries.com
* Let your friends and family know that you'll be cruising off the grid and give them your cruise line's emergency contact numbers. That will allow everyone to be at ease knowing that you can be contacted if necessary.
* Advise your work colleagues that you will not be reachable during your week-long vacation. Make the appropriate coverage arrangements and clear the deck before departing. If you think this may be a problem, discuss the situation with the appropriate people before booking. A satellite phone can be brought along if it's absolutely necessary to check in once a day, but the cost can be expensive.
* Give yourself permission to let go. This can be the most difficult part of the off-the-grid experience, but the rewards are great.
* It's easy to be overwhelmed with e-mails after returning from a week off the grid. Look for a spot with convenient Wi-Fi or computer terminals and plan to spend a bit of time there. In Juneau, Heritage Coffee Company's Cafe in downtown Juneau is a good choice. The coffee is delicious and there's free Wi-Fi access. Two computer terminals are available for use there as well.
You Should Also Read:
Exploring Alaska's Wonders On An Un-Cruise


Related Articles
Editor's Picks Articles
Top Ten Articles
Previous Features
Site Map





Content copyright © 2023 by Nancy Schretter. All rights reserved.
This content was written by Nancy Schretter. If you wish to use this content in any manner, you need written permission. Contact Nancy Schretter for details.