Techniques for Hooded Eyes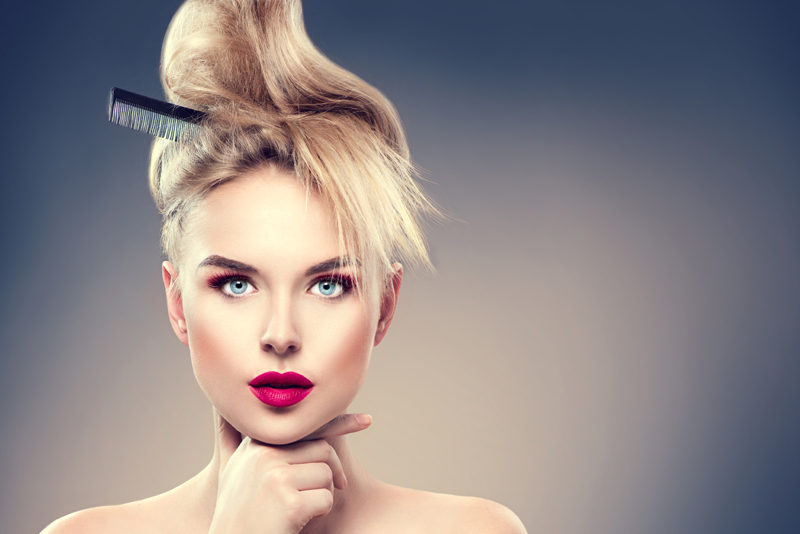 A hooded eye is described as having either no visible crease or very little of the eyelid is visible. This can be very frustrating for those that love to try some of the bolder or more intricate eyeshadow looks on social media and YouTube. When little to no eyelid is shown, then popular eyeshadow trends must be finagled if they can be attempted at all. There is also the threat of smudging. Typically, the goal with a hooded eye shape is to create the illusion of a more opened and wide-awake eye. Keep reading to find out several techniques to help makeup application less stressful.

The first step to creating any sort of eyeshadow look with a hooded eye shape, is to start off with a primer. Make sure to spread the primer evenly over the eyelid, and slightly over the crease if creating a new crease. This step is extremely important for those with hooded eyes because shadows and liners tend to smudge and smear throughout the day. The next thing to keep in mind is to apply shadows with the eye open and looking straight ahead. This gives a clear idea of where to apply shadows and where to create a new crease if desired. When the eyes are closed or looking downwards, it is hard to judge which colors will be visible with an open eye. This is especially true if there is no visible crease or limited eyelid space. It is not uncommon to spend a lot of time perfecting a look with the eye closed or looking downwards, only to open and look in the mirror to see that none of the work is visible.

If the desire is to create a new crease for a look, this can be achieved in a couple different ways. One way, is to use a small flat brush to sketch out a new crease with a transition shade, slightly above a visible crease. Blend this line out. Follow up by using another small flat brush to "deepen" the faux crease with a darker shade just under the transition shade. Blend this line out as well. Using a dark shadow to deepen the outer edge of the eye will create additional definition. Another way to create a crease is to use the straight-line technique. To do this, apply eyeshadow from the center of the eye straight out and stop in line with the tail of the eyebrow. This not only creates the illusion of a crease, but also helps the eye to appear more lifted. Lastly, a crease can be created by contouring. Contouring the eye will depend on factors such as how much eyelid is visible and eyeshape, but typically, the darker shadows will be focused on the outer edges of the eye and the lighter shades will be focused towards the inner corner.

There are a few tips to keep in mind when applying shadows to hooded eyes. A highlight on the inner corner can help the eye appear more open. Blend the inner corner highlight slightly onto the upper and lower lash lines. Matte shadows work great to keep attention away from the extra skin on the browbone. Avoid applying eyeliner directly onto the lid. This uses up valuable lid space. Instead, tight line the eyeliner on the upper lash line. If applying false lashes, use lashes with a thinner band so that they do not take up too much eyelid space. Thinner, wispier lashes also allow for the work to be seen on the visible lid. Don't worry about mistakes. A little makeup remover on a q-tip can clean up any messes. Remember not to feel pressured into following the latest beauty trends. Be comfortable in your own skin and love your eyes because no matter the shape or style, your eyes are gorgeous because they are your own.

This article is part of a series of articles exploring different techniques for various eye shapes. If you have any techniques that you'd like to share, please do so in the forums. If you'd like to remain anonymous you can email me.



Related Articles
Editor's Picks Articles
Top Ten Articles
Previous Features
Site Map





Content copyright © 2022 by Katrina Simmons. All rights reserved.
This content was written by Katrina Simmons. If you wish to use this content in any manner, you need written permission. Contact Katrina Simmons for details.