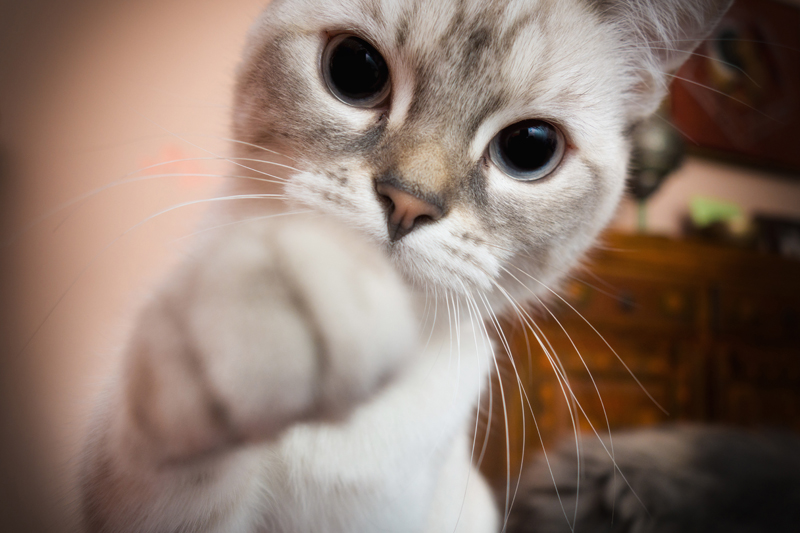 All isn't what it seems to be in this thriller! Robert Langdon finds himself on the run when a murder occurs at the Louvre and the police are determined that he'll take the fall for it. With the help of Sophie Neveu, the granddaughter of the murdered man, the two must unravel the trail of symbols and clues that'll help shed light on a centuries' old mystery. Here are some movie mistakes to look for while you're watching "The Da Vinci Code".

· Sophie and Robert are trying to get away from the police. They go to a park and there is a drug addict sitting at one of the park benches. Sophie approaches him and in the back view of her, when she says "police" in French, the guy looks up and she flashes her badge and then flips it back down. When the man says "What do you want?" (in French), the scene cuts to a front view of Sophie who is holding her badge and folds it again.

· Sir Teabing has realized that Sophie and Robert are wanted by the police. In an effort to get Teabing to believe them, Robert shows him the keystone box. In the back view of Robert, the rose etched on the box is facing him. But in the front view of Robert holding the keystone box, the rose is facing Teabing.

· Sophie, Robert, Sir Teabing are on the plane headed to London and they have Silas with them, bound and gagged. Sophie confronts Silas, takes the tape off his mouth and asks if he killed Jacques Sauniere. Robert calls her and she walks away, never replacing the tape on his mouth. But when Teabing is telling Sophie about Mary Magdalene, the tape is back over Silas' mouth.

· CAUTION: May Contain Spoilers! Silas accidently shoots Bishop Aringarosa, he (the Bishop) falls and his cross that he's wearing is on the right side of his chest, with the end pointing to his right. The police shoot Silas and he falls next to Aringarosa. The overhead view shows that Aringarosa's cross has moved and is now pointing to his left.

· CAUTION: May Contain Spoilers! Sir Leigh Teabing takes Robert and Sophie hostage and tries to get Sophie to open the cryptex while he points the gun at Robert. When Sophie can't open it and Teabing is going to kill them, there is a side view of Robert when he says "give me a moment" and his right hand is raised. The scene cuts to a front shot and Robert's hands are down by his side.

"The Da Vinci Code" (2006) is based on the novel by Dan Brown and stars Tom Hanks, Audrey Tautou, Ian McKellen, Paul Bettany, Alfred Molina and Jean Reno. It runs 149 minutes and is rates PG-13 for disturbing images, violence, some nudity, thematic material, brief drug references and sexual content.


Get your DVD and book copy of "The Da Vinci Code" here:





You Should Also Read:
Angels and Demons


Related Articles
Editor's Picks Articles
Top Ten Articles
Previous Features
Site Map



Follow @IGMovieMistakes
Tweet



Content copyright © 2023 by Isla Grey. All rights reserved.
This content was written by Isla Grey. If you wish to use this content in any manner, you need written permission. Contact Isla Grey for details.