7 Great Reasons To Visit Nevis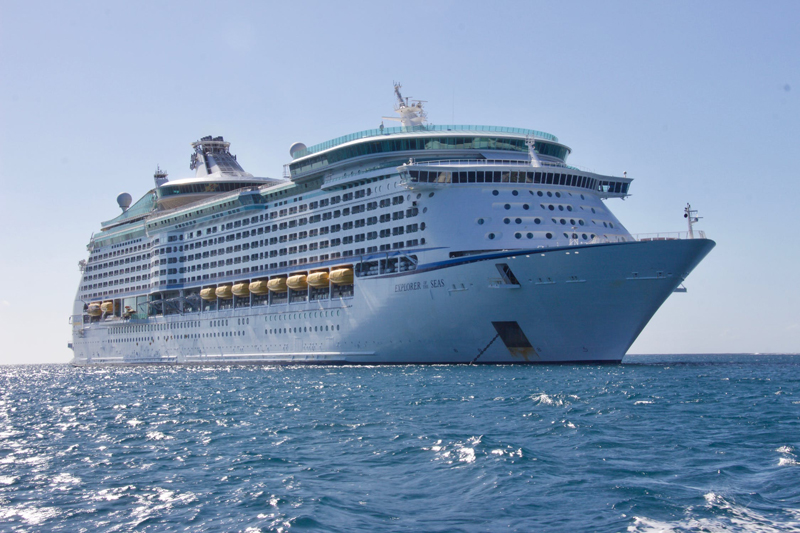 The stunning island of Nevis is a popular destination for vacationers. This unspoiled island paradise features scenic views, beautiful beaches, world-class resorts, championship golf, a wealth of historic sites, and some of the Caribbean's best beach bars and dining experiences. Nevis is a unique, tranquil place with its own special kind of charm.
Nevis has a reputation for exclusivity. Upscale cruise lines such as SeaDream Yacht Club, Windstar Cruises and Ponant Yacht Cruises bring their guests directly to Nevis to enjoy its unspoiled beauty and picturesque charms. Other cruise passengers on larger ships take a quick ferry ride or catamaran cruise excursion from more populated St. Kitts to Nevis, savoring spectacular views of Mount Nevis as they arrive by water. No matter how it's done, seeing Nevis by boat is truly one of the highlights of any trip.
There are no crowds on Nevis, and the pace of life is relaxed and unhurried. Visitors quickly realize that the people of Nevis are the island's greatest treasure. Their warm and friendly nature makes guests feel right at home.
While Nevis is home to a number of spectacular beaches, the allure of this island stretches well beyond its golden strands. It's well worth taking an island tour to explore some of the island's must-see spots. Here are seven of the many reasons to visit Nevis on your next trip to the Caribbean:
1. Take A Hike.
Nevis is blessed with an abundance of natural beauty. Because the island is relatively undeveloped, its splendor has been well preserved. Guided hiking excursions are very popular here, particularly climbing Nevis Peak. It's a great way to see more of the island's flora and fauna, uncover some of the island's historic past, and take in spectacular views. Biking tours are available as well.
2. Experience Beach Bar Bliss.
A Caribbean island vacation often conjures up dreams of chilling out at a beach bar with a tropical drink in hand. Nevis is home to some of the best beach bars in the Caribbean. Conveniently located on Pinney's Beach, Sunshine's Beach Bar & Grill has frequently been named as one of the Caribbean's top five beach bars. This legendary bar has created quite a buzz with its potent rum punch, The Killer Bee. Be careful not to drink too many – this bee packs quite a sting. "Sunshine," the bar's sociable owner, makes guests feel right at home and he's a fantastic cook as well. Don't miss his freshly grilled local lobster and mouthwatering barbecued ribs – they're incredible. Other popular bars on Pinney's Beach include Lime Beach Bar and Double Deuce.
3. Enjoy Tranquility in the Gardens.
Set on the former grounds of Montpelier Estates, where Horatio Nelson married Frances "Fanny" Nisbet at Montpelier Plantation in 1797, the Botanical Gardens of Nevis features an impressive collection of Asian sculptures set amidst acres of flowering tropical trees, plants and shrubs. In addition to the stunning gardens, this popular attraction features a Rainforest Conservatory, herb garden, a large gift shop with an extensive collection of handicrafts and collectibles, and the Oasis in the Gardens Restaurant serving authentic Thai cuisine.
4. Play A Round.
The par 71 Robert Trent Jones II Golf Course at the Four Seasons Resort Nevis is one of the world's most spectacular courses, offering stunning views of majestic 3,300-foot Nevis Peak and the Caribbean Sea. Set at the foot of a dormant volcano, the 18-hole layout stretches over 6,700 yards and is filled with elevation changes, water hazards and more. This course is very popular with Four Seasons Resort guests, but select tee times are offered for visitors based on availability. Call in advance for reservations and more information.
5. Find Foodie Heaven.
Visitors to Nevis may be unprepared for the epicurean pleasures they'll find on the island. While the dining delights at Sunshine's have already been mentioned, there's much more to savor here. Those wishing to enjoy a delicious seaside lunch at a historic plantation inn followed by some beach time should head to the beachfront Sea Breeze restaurant at the award-winning Nisbet Plantation Beach Club. Their lobster cake is beyond compare. After lunch, soak up the sun on the right-hand side of Nisbet Beach - there's no charge. Spa appointments might be an option here, too. For a true tropical rainforest experience, dine al fresco at Golden Rock Inn. Set on a hundred acres with magnificent views of Nevis Peak, this historic plantation inn features some of the Caribbean's most beautiful gardens. The lobster salad sandwich at The Rocks restaurant here is particularly memorable. Other notable lunchtime dining spots on the island include Cabana at the Four Seasons, The Hermitage Plantation Inn, and Café Des Arts in Charlestown.
6. Go Bananas Over Monkeys.
Nevis is home to more Vervet monkeys than people and tourists go wild over these cute long-tailed creatures. With their silver bodies and black faces, these Vervet monkeys are very photogenic. Monkey photo safaris are quite popular with families and nature lovers visiting the island. Monkeys are usually easy to spot early in the morning or late in the afternoon, particularly along the fairways of the Four Seasons Resort's golf course and at Golden Rock Inn. Island tour drivers know the best places to watch them monkey around. Just ask and have your cameras ready to shoot at a moment's notice – they can move fast.
7. Discover the Island's History.
Nevis is full of history and there's much to explore here, including the Museum of Nevis History – which is also the birthplace of Alexander Hamilton. Visitors arriving in Nevis enjoy strolling along the streets of Charlestown, the island's capital – taking in its colonial charm, shops, and 18th and 19th century Georgian-style buildings. Erected in 1778, the imposing stone Bath Hotel and its natural hot springs were once popular with dignitaries and wealthy travelers. St. Thomas' Lowland Church, built on Nevis in 1643, is the first Anglican Church in the Caribbean. The lovely stone ruins of Cottle Church, an Anglican church where planter John Cottle's family and slaves worshiped together, are not be missed.
Once visitors have experienced Nevis, many choose to return for a longer stay. The island has a high repeat guest rate – and it's easy to understand why. Nevis offers land-based vacationers a number of superb resort options including the Four Seasons Resort Nevis, Nisbet Plantation Beach Club, Paradise Beach Nevis and other properties and historic plantation inns. Each one has its own special charm. Find the right place and you'll want to come back again soon.
For more information about Nevis, visit
www.nevisisland.com.


Related Articles
Editor's Picks Articles
Top Ten Articles
Previous Features
Site Map





Content copyright © 2019 by Nancy Schretter. All rights reserved.
This content was written by Nancy Schretter. If you wish to use this content in any manner, you need written permission. Contact Nancy Schretter for details.