Seven Reasons To Linger on Molokai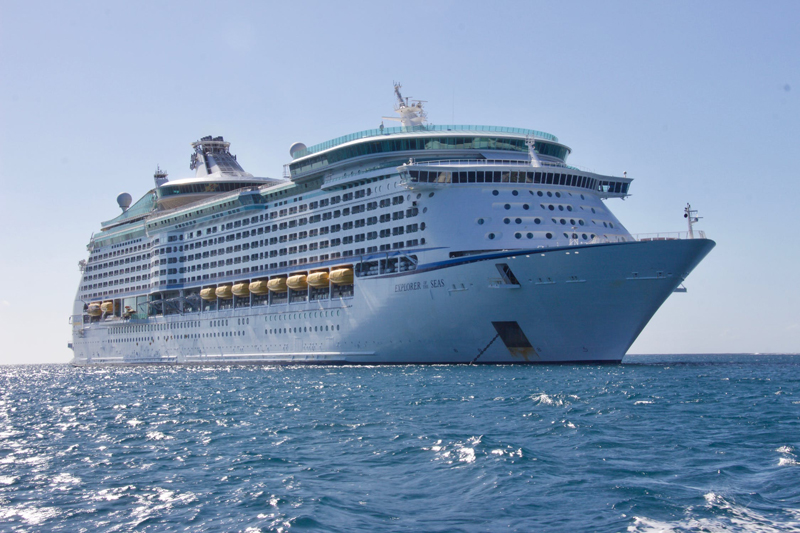 Cruise lines often take their guests to several Hawaiian Islands, but few have the opportunity to visit Molokai as part of their cruise itineraries. Passengers on Un-Cruise's Hawaiian Seascapes itinerary begin their cruises in Molokai, while other vacationers sometimes visit Molokai for a day by plane or ferry. Molokai is an island that cannot be truly experienced in a day, however. Guests should plan to spend several days soaking up this extraordinary unspoiled island. It must be savored to be understood. Once it seeps into your soul, the gentle spirit of Molokai will never leave.
Molokai is the perfect place to slow down, decompress and relax. Plan to arrive in Molokai a few days before your cruise or take a quick flight to the island at the end of your Hawaii cruise and stay awhile. If you rush through Molokai, you won't be able to experience many of the iconic experiences that make this island special. Quite simply – you'll miss most of what Molokai is about.
Molokai is unique and must be approached in its own fashion: slowly, leisurely, and with an open heart. So, choose the road less traveled and head to Molokai on your next vacation. Here are seven of many "must do" Molokai experiences that make lingering on the island exceptionally memorable:
1. Talk Story with the Locals.
Often called "The Friendly Island," laid-back Molokai lives up to its name. Take the time to blend in, interact, and discover why. Spend several hours strolling through the quaint little town of Kaunakakai and talking story with the locals. One of your first stops along Kaunakakai's Ala Malama Avenue should be Kalele Bookstore & Divine Expressions. This wonderful store carries a wide variety of books, clothing and gifts, plus you'll definitely feel owner Teri Waros's magnificent Aloha spirit. Enjoy a cup of coffee with her and chat about the island for a while. Other great stops are Molokai Art from the Heart, Dave's Hawaiian Ice Cream, Kanemitsu Bakery, Molokai Burger and Molokai Pizza Café.
2. Take a Cultural Hike.
An important part of any visit to Molokai is learning about the island's history and its culture. One of the most meaningful and rewarding ways to do this is taking the Halawa Valley Cultural Hike (https://halawavalleymolokai.com) through one of the most beautiful parts of Molokai. Anakala Pilipo Solatorio brings Molokai's history to life through his fascinating stories and authentic cultural traditions that he shares with guests, such as Ho'okupu – the gift giving ceremony. His son, Gregory, and other family members lead the Halawa Valley Cultural Hike to 250-foot high Mo'oula Falls, approximately 1.7 miles each way. Once at the falls, guests have the opportunity to take a swim in the pool underneath the waterfall - always a delicious treat after a long hike.
3. Do the Legendary Mule Ride.
Molokai has the highest sea cliffs in the world. As part of the Kalaupapa Mule Tour offered by Kalaupapa Rare Adventure (https://www.muleride.com), guests have the opportunity to ride 1,700 feet down these sea cliffs to Kalaupapa National Historical Park. The steep 2.9 mile trail has 26 switchbacks and spectacular views. Traversing this serpentine trail is a real adventure, and it's often the favorite part of many vacationers' visits to Molokai. Legendary muleskinner Buzzy Sproat personally trains all of the mules and directs this activity. Spending time talking story with him is certainly part of the fun. Participants must be 16 years of age and physically fit in order to take this journey. The Kalaupapa Mule Tour includes the two-way mule ride as well as a tour of Kalaupapa National Historical Park. Make reservations far in advance, as the company only allows a maximum of 18 mules per day on the trail.
4. Experience the Kalaupapa Peninsula.
Whether arriving in Kalaupapa by mule, via plane, or hiking on foot over three miles down the Pali Trail to the park, visiting Kalaupapa is a key reason to come to Molokai. Now a National Historical Park, Molokai's Kalaupapa Peninsula was formerly a place of exile for those with Hansen's disease – previously known as leprosy. Visiting Kalaupapa is an emotional and unforgettable experience. Surrounded by the world's tallest sea cliffs, this hauntingly beautiful spot was once filled with heartache, grief and hope. Two saints, Father Damien and Mother Marianne, spent much of their lives ministering to those who lived here. Although a cure for Hansen's disease has been available since the early 1940's, some former patients still live here by choice. Travelers must set up their visits in advance with Damien Tours (808-567-6171) or Kalaupapa Rare Adventure in order to have access to Kalaupapa National Historical Park. No one under 16 years of age is permitted to visit Kalaupapa and no medical facilities for travelers are available here. For more information about Kalaupapa National Historic Park and arranging your visit, go to https://www.nps.gov/kala.
5. Soak Up the Scenic Beauty.
Unspoiled and relatively undeveloped, Molokai has some of the most incredible vistas found in the Hawaiian Islands. This tranquil island isn't overrun with throngs of tourists, so Molokai's natural beauty can be fully enjoyed. Go kayaking or Stand Up Paddle Boarding inside Hawaii's longest continuous fringing reef with Molokai Outdoor Activities (https://molokai-outdoors.com), take a sport fishing trip, and watch for whales between mid-December and April. Molokai's beaches are stunning and often relatively deserted. Check out three-mile long Papohaku Beach, Kapukahehu Bay, Waialua Beach Park, and Kumimi Beach Park – also known as 20 Mile Beach, a popular spot for snorkeling. Spanning over 2,700 mountaintop acres, the Kamakou Preserve managed by the Nature Conservancy is a spectacular area for hiking.
6. Make a Nightly Hot Bread Run.
Located in Kaunakakai, Kanemitsu Bakery serves up mouthwateringly delicious breads and pastries. It's also known for its night life, too. Drive over to the bakery zone at around 9 p.m. on any night except Monday and park your car. The Ala Malama Avenue storefront is closed, but thread your way along the dark alleys (or follow the locals) to the red door for a delicious treat – hot sweet Hawaiian bread loaves slathered with fillings like strawberry, blueberry, cream cheese, cinnamon, and butter.
7. Shop the Saturday Market.
Make plans to head to this free outdoor market held on Saturdays along Ala Malama Avenue in Kaunakakai. Here you'll find a variety of crafts made by local island artisans, colorful flowers, fresh fruits and vegetables, matted photographs and much more. You're sure to uncover some great finds to take home with you here.
If You Go:
* There are a number of excellent accommodations available on Molokai. One popular choice is the centrally located Hotel Molokai (https://www.hotelmolokai.com), featuring spacious rooms with Wi-Fi access, private lanais, and kitchenettes. The staff can arrange for tours and goes out of their way to provide outstanding service. If you need more room to spread out, Molokai Vacation Properties (https://molokai-vacation-rental.com) offers the widest selection of oceanfront vacation homes and condominiums on the island. For those who would truly like to get away from it all on 14,000 secluded acres in East Molokai, Puu O Hoku Ranch's rental cottages could be just the thing (https://www.puuohoku.com.)
* For more information on planning your visit to Molokai, go to the island's website at
www.gohawaii.com/molokai.


Related Articles
Editor's Picks Articles
Top Ten Articles
Previous Features
Site Map





Content copyright © 2021 by Nancy Schretter. All rights reserved.
This content was written by Nancy Schretter. If you wish to use this content in any manner, you need written permission. Contact Nancy Schretter for details.