7 Travel Trends Driving Cruise Growth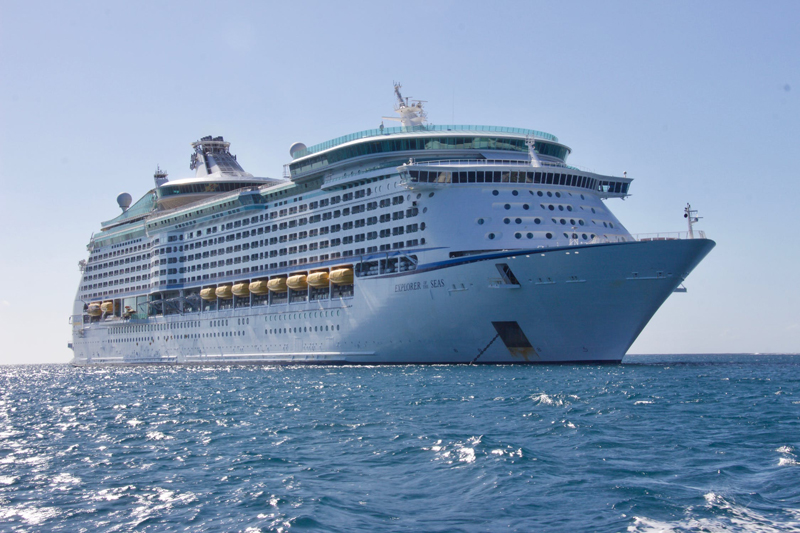 Cruises continue to be very popular this year with all types of travelers. They are particularly appealing to families and multigenerational groups. Here are seven travel trends that are helping to drive cruise ship vacation growth.

1. Emphasizing Value

The question on every vacationer's mind is, "What am I getting for my money?" Bargain hunting will continue since vacationers have been trained to seek out the lowest prices. With the economy continuing to improve, rock bottom price tags are become less important than value for money spent. Cruise lines have been a popular choice for travelers seeking great vacation values. Cruise ships offer travel to exotic destinations, meals and entertainment - all for one low price. In addition, ships now leave from more than 20 homeports throughout the United States and Canada, eliminating expensive transportation costs.

2. Togethering

Taking trips with children, family and friends is a travel trend that has been growing each year. According a major travel survey, seven out of ten travelers said, "I wish my family spent more time together." This trend is causing an increase in family and multigenerational cruises. On a cruise, every member of the family gets to try something on their own or together during the day and then get together over dinner to talk about it. Cruises are also a favorite choice for family reunions, and their popularity continues to grow.

3. All-Inclusive Vacations

According to a TripAdvisor travel survey, staying on a budget is the hardest park of vacation. As a result, travelers are opting for all-inclusive vacations since knowing the upfront cost makes budgeting easier. While many cruises aren't completely all-inclusive (shore excursions, some drinks, tips, and selected shipboard activities are additional), it's generally easy to plan out costs. In addition, activities such as children's and teens programs, most daytime and nightly entertainment and meals in the ship's main dining room are all included in the upfront cost of the trip.

4. Celebration Vacations

Many families are planning their vacations to celebrate a special occasion. According to an online travel survey, 70% of leisure travelers have taken a celebration vacation. The most common milestones for a vacation celebration were a major anniversary (78%), family reunion (70%), first vacation with children (67%), an important birthday (59%), Quinceaneras (54%), school graduations (51%) and bar/bat mitzvahs (50%). Cruises are very popular choices for celebration vacations. Special group dinners and events can be arranged onboard the ship and staterooms can be decorated to fit the occasion.

5. Voluntourism

More families are giving back on vacations these days. An Adventure Travel Trade Association study showed significant increased interest in voluntourism activities. Cruises are an easy way to give back in multiple locations. For those who wish to combine humanitarian activities with their cruises, Together for Good (www.togetherforgood.org) provides detailed information on over 90 philanthropic and cultural immersion opportunities for families in Mexico, the Caribbean, and Central America.

6. Kids Choose

For years, travel experts have advised that involving kids in the decision-making process makes for a more successful family vacation. Now, kids are playing an even bigger role. An Expedia family travel survey revealed that 61% of parents who took a family vacation make sure that the destination will please the kids as much as themselves. In addition, 28% of parents listen to the kids entirely and base their vacation choice solely on what will make their children happy. This trend is not lost on cruise lines. They understand that kids surf the web and have an impact on vacation decisions. Cruise lines such as Carnival, Disney, Royal Caribbean and Norwegian appeal to kids and their families with children's and teens' clubs, rock climbing walls, onboard pools and waterparks, character appearances, and more. Brand partnerships are another major trend designed.

7. Multigenerational Vacations

Vacationing with Grandma has become more popular than ever. Workplace stresses and job security concerns are causing some parents to stay at work while their children take vacations with their grandparents. In addition, many grandparents want to spend more time with their children and grandchildren, and cruise vacations are an appealing way to make lasting memories and strengthen family bonds. Cruises lend themselves to multigenerational travel, with or without the parents. Kids' programs and activities are available to entertain kids during the day or in the evening and all generations can come together at mealtime to share their experiences. In addition, ships also allow young and older vacationers to see a number of destinations without the hassles of packing and transportation.



Related Articles
Editor's Picks Articles
Top Ten Articles
Previous Features
Site Map





Content copyright © 2023 by Nancy Schretter. All rights reserved.
This content was written by Nancy Schretter. If you wish to use this content in any manner, you need written permission. Contact Nancy Schretter for details.