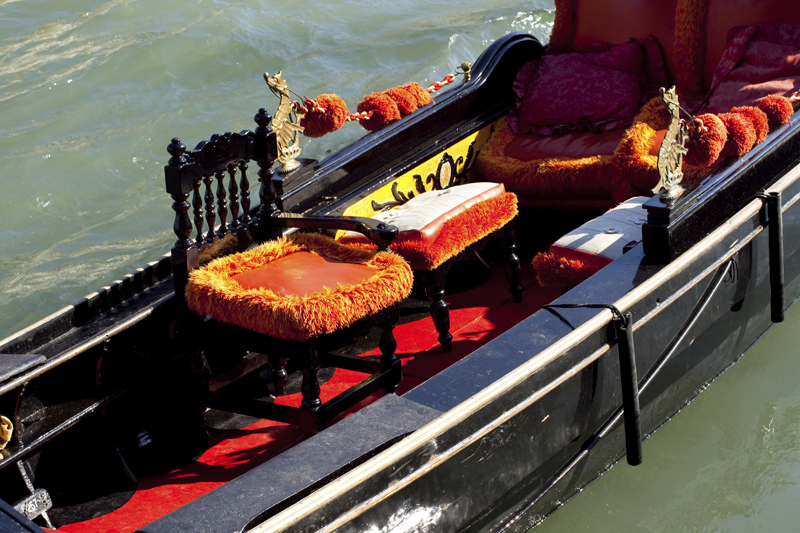 We had booked online, into the Allerton Hotel, on the Magnificent Mile in Chicago for our 5 day break. Four star was fine for us, we did not need more. We also chose it, as it was walking distance from the cultural places we wanted to visit. This was going to be our headquarters for our stay and it was thankfully as magnificent, as it was shown online, with free wifi as well.

If you are a shopaholic, pull out your wallet and shop morning to night along Chicago's Magnificent Mile. It's a roughly eight-block stretch of North Michigan Avenue offering every kind of store imaginable. Every brand your heart desires as well as other boutique stores are all at hand. A must visit to the trendy boutiques of Oak Street will keep any shopper enthralled, plus State Street offers a historic Macys and other fun shops.

Then, slowly make your way through the beautiful Millennium Park, which is an extraordinary space for world-class art, music, architecture and the very green and lush landscape design. For nature lovers the green roofs are a delight.

If you are travelling with kids, take them to the Chicago Children's Museum, with three floors of wonderfully engaging and educational exhibits, to keep them busy. Also check if you have arrived on the first or second Wednesday of the month to enjoy free entry.

But we were so tickled with Cloud Gate, or what the Chicago locals call "the Bean". The work of an artist with Indian roots, this is Anish Kapoor's first public outdoor work installed in the US and is one of Chicago's leading free attractions. The sculpture is a glittering series of perfectly polished stainless steel plates, which reflect the city's famous skyline and the clouds above, and weighs a staggering 110-tons. Visitors and citizens alike marvel at the beauty reflected off the Bean and the near perfection of the work. A 12-foot-high arch provides a "gate" to the concave chamber beneath the sculpture, inviting visitors to touch its mirror-like surface and see their image reflected back from a variety of perspectives. Kapoor got his inspiration from liquid mercury, and the sculpture is among the largest of its kind in the world, measuring 66-feet long by 33-feet high.

For the kids there are a lot to see besides fish in the world-class Shedd Aquarium. We went goggle eyed from exhibit to exhibit with creatures from the waters across the world. View galleries called water planet, the Caribbean Reef, Amazon's flooded forest, the Oceanarium's Pacific Northwest coast and Wild Reef's Indo-Pacific reef. Another interesting exhibit was the Polar Play Zone and we absolutely loved the Shedd's aquatic show with Dolphins soaring and Beluga Whales dancing to music.

And then, for that romantic evening for two, book into one of Chicago's dinner cruises like the Odyssey or the Spirit of Chicago, on Lake Michigan. You will love the experience. Or climb up the Willis Tower for an awesome view of the city skyline at night.

For blues lovers, stop by one of the longstanding favorite haunts for blues music: Blue Chicago, Buddy Guy's Legends, House of Blues or Kingston Mines. And Jazz afficionados will find that Chicago is home to some fabulous Chicago jazz venues, like Andy's Jazz Club, The Back Room and Joe's Be Bop Café and Jazz Emporium.

We are concert lovers so we went for a visually stunning and musically powerful performance by the Blue Man Group at the Briar Street Theatre. From the look of it, Chicago is home to a vital, vast and varied Theatre District where you can enjoy everything from traveling Broadway hits to experimental theatre to world premieres from up and coming theater companies.

Just for fun we tested our non- existent luck at one of the local casinos called Horseshoe Casino. No matter where we try our luck, every casino has the happy knack of swallowing up our money.

During our entire trip we feasted on Chicago pizza, which is a must-try. The legendary Pizzeria Uno is a must try for Chicago deep-dish lovers, but our favourite was fresh ingredient king Edwardo's Pizza. Well we did pile on the calories, but what the heck, that's what holidays are all about.

And as a final sign off we visited Tribune Tower. Would you believe but, the facade is constructed of a collection of stones from other famous edifices, like the Parthenon, St. Peter's Basilica, Notre Dame, the White House and the Berlin Wall. Now if that is not quirky, I wonder what is!



Related Articles
Editor's Picks Articles
Top Ten Articles
Previous Features
Site Map





Content copyright © 2022 by Marianne de Nazareth. All rights reserved.
This content was written by Marianne de Nazareth. If you wish to use this content in any manner, you need written permission. Contact Marianne de Nazareth for details.