Juneau Soft Adventure Cruises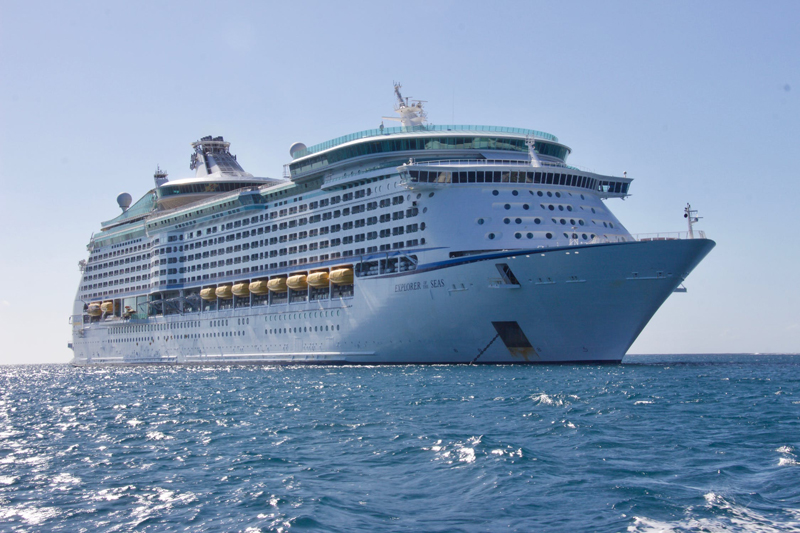 Located just two hours north of Seattle by jet, Juneau is a popular embarkation point and port of call for many Alaska small ship cruises. Juneau, Alaska's capital city, is nestled between towering mountains and the scenic waterways of the Inside Passage. Located in the Tongass National Forest, Juneau offers a wide array of activities ranging from glacier flightseeing and humpack whale watching to sportfishing for Alaska's wild salmon. Other active pursuits, including kayaking around icebergs and mountain hiking, are located just minutes away.

Juneau is also the embarkation point or port of call for a number of amazing soft adventure cruises, such as those listed below:

Adventures Afloat: On the 106-foot M/V Valkyrie, guests enjoy multi-day cruises, whale watching, photograph, or fishing charters for up to 12 guests. The six-stateroom ship cruises Southeast Alaska's Inside Passage and Glacier Bay and customized 3-8 day charters are available to suit your group. For more information, visit https://home.gci.net/~valkyrie, contact adventuresafloat@gci.net or call (800) 3AFLOAT.

Alaska Charter Boats: Alaska Charter Boats represents a diverse fleet of multi-day charter vessels which can be fully crewed or chartered as skippered-bareboats. Guests can choose from proven itineraries or chart their own course. Knowledgeable captains provide local expertise for wildlife viewing, fishing, sightseeing and exploration. For more information, visit https://www.alaskacharterboat.com, contact info@alaskacharterboat.com or call (888) 530-2628.

Alaska Quest Charters: The Alaska Quest is a 62-foot custom yacht with room for four guests in two staterooms. The cruise concentrates on weeklong eco-tourism adventures around Admiralty Island. Guests visit natural hot springs and waterfalls, set crab and shrimp pots, fish, or watch whales feed. For more information, visit https://www.alaskaquestcharters.com or call (907) 790-2372.

All Aboard Yacht Charters: The 87-foot classic yacht M/V Discovery harks back to an elegance of a bygone era. The ship offers 8-day cruises for 6-10 passengers in Alaska's Inside Passage. Guests enjoy whale watching, bear viewing, glacier tours, fishing and kayaking - along with gourmet meals and guided shore excursions. For more information, visit https://www.alaskacharters.com, contact allaboard@hctc.com or call (800) 767-1024.

American Safari Cruises: Sailing roundtrip from Juneau, guests on American Safari Cruises' luxurious yachts spend two days exploring Glacier National Park in-depth - a real treat. The yachts also visit Admiralty Island to watch bears amble along the shorelines, venture deep into Ford's Terror, and offer passengers opportunities to hike and kayak in pristine wilderness areas. For more information, visit https://www.AmericanSafariCruises.com, contact info@AmericanSafariCruises.com, or call (888) 862-8881.

The Boat Company: Operated by the McIntosh Foundation, The Boat Company is a non-profit educational organization offering luxury eco-cruises throughout Southeast Alaska. The Boat Company's two ships, the M/V Liseron and the M/V Mist Cove, feature a ratio of two guests per crew member. Hiking, fishing, kayaking, canoeing, and wildlife viewing are some of the most popular activities. For more information, visit https://www.theboatcompany.org or call (877) 647-8268.

Fantasy Cruises: Get up close and personal with nature on the 32-passenger M/V Island Spirit's 9-day cruises exploring the fjords, islands, and hidden channels of the Alexander Archipelago. Visit tiny towns, hike through pristine forests, and enjoy spectacular whale watching, bear viewing and kayaking. In the evenings, the ship is battery powered with engines turned off for guests' peaceful sleeping enjoyment. https://www.smallalaskaship.com, contact fancruz@rockisland.com or call 1-800-234-3861.

InnerSea Discoveries: InnerSea Discoveries' two ships, the Wilderness Discoverer and the Wilderness Adventurer, offer guests the opportunity to combine their love of adventure with a love of the sea. Passengers can kayak among icebergs, hike pristine forests, see whales, brave the cold for a polar bear swim, or simply enjoy an hour-long massage. For more information, visit https://www.innerseadiscoveries.com, contact info@innerseadiscoveries.com or call (877) 901-1009.

Legend Charters: Legend Charters provides skippered bareboat and fully-crewed multi-day charters aboard the Legend, a 42' Nordic Tug. Each charter cruise for up to 6 persons is tailored to the guests' desires. Watch for wildlife, kayak in pristine bays, or test your fishing skills on salmon. For more information, visit https://www.alaskalegendcharters.com, contact info@alaskalegendcharters.com or call (907) 586-4886.

Parker Tours: The 80' luxury yacht Alaska Harvest caters to small group charters of up to 12 passengers. Guests enjoy world class fishing as well as kayaking, hiking, wildlife watching, and the opportunity to view Alaska's beautiful scenery. Gourmet meals are provided. For more information, contact akguide@ptialaska.net or call (907) 747-6026.

If you're trying to figure out which Alaska small ship cruise is best for you, contact AdventureSmith Explorations (https://www.AdventureSmithExplorations.com) for insights and advice. Todd Smith, President and Founder of AdventureSmith Explorations, pioneered adventure cruising in Alaska. He and his staff know the destination and the ships well and will help you find the best match for your cruising style and interests.

If You Go:

* If your cruise leaves from Juneau, spend a few days before or after your trip and explore this beautiful city. For more information on Juneau, visit https://www.traveljuneau.com.

* Small ship cruises out of Juneau or other Southeast Alaska ports typically require flight connections through Seattle or Anchorage. If you're planning to overnight in Seattle, the Homewood Suites Seattle Airport - Tukwila is an excellent choice. The property offers large one- and two-bedroom suites with full kitchens, a free hot breakfast daily, complimentary evening light dinners and drinks every Monday through Thursday, free shuttle service from the airport, included high-speed Internet, and lots more. For more information, call (206) 433-8000, (800) CALL HOME, or visit https://www.homewoodsuites.com.



Related Articles
Editor's Picks Articles
Top Ten Articles
Previous Features
Site Map





Content copyright © 2019 by Nancy Schretter. All rights reserved.
This content was written by Nancy Schretter. If you wish to use this content in any manner, you need written permission. Contact Nancy Schretter for details.