Giving Back On A New Orleans Cruise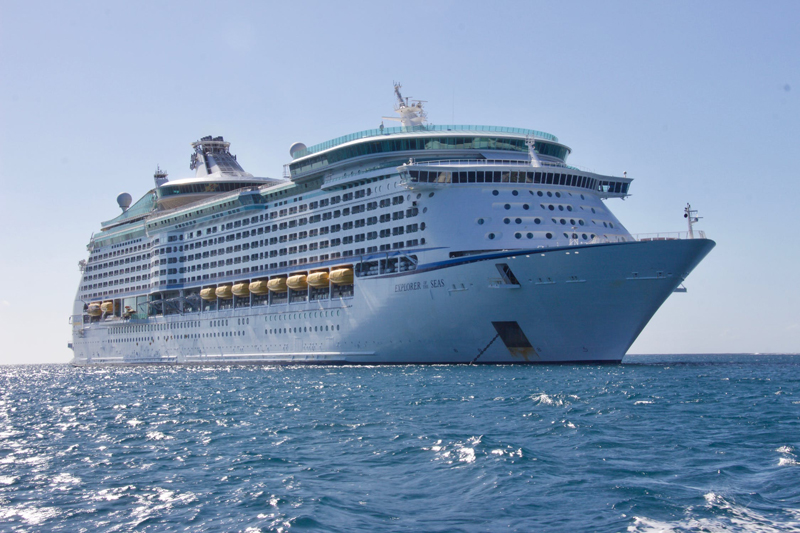 Travelers often want to give back on their vacation, but also need to relax and rejuvenate on their time away from work. For these vacationers, the best option is a getaway that offers sought-after amenities like comfy beds, air conditioning, and a wide variety of amenities along with opportunities to do good and help others. Cruises can be a perfect fit.

Ships often visit ports where people and communities need help, but it's important to pick the right itinerary. The Carnival Dream's Central America/Mexico itinerary is excellent. The ship departs from New Orleans, a perfect destination for pre- or post-cruise voluntourism. Ports of call on this itinerary include Cozumel, Mexico; Roatan, Honduras; and Belize City, Belize. In addition to voluntourism, these ports feature beautiful beaches, watersports, Mayan history, cultural interaction and adventure.

If you're planning a voluncruise vacation, check out this self-guided cruise plan using the Carnival Dream's Central America/Mexico itinerary. Make sure to plan ahead and research organizations you're considering before deciding which ones you'd like to support. Contact each organization at least four weeks in advance to make arrangements for your visit, find out what types of volunteer efforts would be most helpful, and confirm their current needs.

Day 1: New Orleans
New Orleans is a perfect place to start a cruise that combines giving back with having fun. There are many local organizations in New Orleans that offer meaningful experiences for those who want to give back. Covenant House assists homeless and at-risk youth ages 16-21 in their youth shelter and crisis center program. They welcome both volunteers and in-kind donations, such as gently used clothing, household goods and other items. Youth Rebuilding New Orleans also looks for short-term volunteers. Check out HandsOn New Orleans for more volunteer options.

Day 2: At Sea
This Carnival Dream itinerary offers one day at sea before reaching its ports of call. For volunteer groups, this day is critical as it provides time for conducting meetings, doing projects, and putting together your in-kind donations. This is also a great day to do arts and crafts in preparation for your port visits. Kids at schools and orphanages love to receive handmade cards and postcards from your home town. Make sure you have everything together for your back-to-back voluntourism excursions in ports over the upcoming three days. All donations should be able to be individually carried off in small duffle bags. See the Together for Good website (www.togetherforgood.org) for more information on customs and bringing donations ashore. Later in the day, have a group dinner together in the dining room and catch a performance of one of Carnival's rockin' production shows.

Day 3: Cozumel, Mexico
In Mexico, families must provide their own school supplies and uniforms in order for their children to attend school. The Cozumel Chrysalis Group (www.cozumelchrysalisgroup.org) assists hundreds of low income families whose children would not be able to attend school without assistance. Paradise Beach Club (www.paradisebeach.com) serves as a drop-off facility for the Cozumel Chrysalis Group, so cruisers can have fun in the sun and do good at the same time. Drop off donations of school supplies such as backpacks, pens, pencils, scissors, and other items and then enjoy Paradise Beach Club's beach chairs, umbrellas, hammocks, and the use of non-motorized water toys. Other drop-off points include Tony Rome's Restaurant and the Hotel Aguilar. Make sure to check the Cozumel Chrysalis Group's website for the most current needs list. School supplies and donation items can be purchased in Cozumel.

Day 4: Roatan, Honduras
Roatan is a wonderful port for combining watersports and relaxing at lovely West Bay Beach with giving back to those in need. The Roatan Children's Fund (www.roatanchildrensfund.com) is a U.S. based 501c3 non-profit organization that supports the Majken Broby Children's Home in Gravel Bay, a number of Roatan elementary schools, and other learning-oriented community activities. Contact the Roatan Children's Fund in advance to arrange to arrange volunteer activities at a school, community organization, or the Children's Home while you're in Roatan. The Roatan Children's Fund website provides detailed lists of items needed for the charities they support. The Greenfield Children's Home in Sandy Bay (www.csiroatan.org) is another 501c3 organization that operates an orphanage for children in Roatan. Contact them in advance to arrange a visit. PIER, Partners in Education Roatan (www.pierroatan.org) is a local non-profit that supports impoverished schools and families on the island. Established by Roatan resident Peggy Stranges in 2002, Clinica Esperanza (www.clinicaesperanza.org) is part of a 501c3 organization called Bay Islands Community Healthcare Association. This clinic provides low-cost and free healthcare to needy residents. Clinica Esperanza's website provides a detailed list of medicines and supplies needed as well as suggestions for procuring them as donations.

Day 5: Belize City, Belize
Hire a driver for your own tour that combines giving back with sightseeing. Numerous organizations and schools in the Belize City area welcome cruise passengers interested in community service opportunities. The Liberty Foundation (www.libertyfoundation.org.uk) provides a home for abandoned, abused and neglected children at the Liberty Children's Home. In addition, the Liberty Education Program provides schooling for these children as well as other preschool aged children in the surrounding communities. Closer to the cruise ship dock, The Dorothy Menzies Child Care Centre is a residential childcare facility and orphanage that houses neglected, abused and dependent children. Donations can be easily dropped off here. Visits to these destinations can be combined with sightseeing stops at the Mayan ruins of Altun Ha or the Belize Zoo. Visit Together for Good's website for more information on giving back in Belize.

Day 6: At Sea
You've had three days of back-to-back voluntourism projects in great ports of call. Now it's time to kick back and relax! The Carnival Dream offers lots of fun activities on sea days. Get soaked at WaterWorks, play some mini golf, relax in the Dream's Serenity Adults-Only Retreat, or do a little shopping onboard. It might also be the perfect day to head to the Cloud 9 Spa. If you're cruising with kids, check out Carnival's excellent kids' and teens' programs as well as their new Seuss at Sea activities. For lunch on the Carnival Dream, try a freshly made burrito at BlueIguana Cantina or one of Guy Fieri's signature burgers at Guy's Burger Joint. Both are complimentary for guests. At night, enjoy some delicious Italian specialties at Pasta Bella. Then head to the Piano Bar, take in a movie at Carnival's Seaside Theatre, and enjoy all the other nighttime activities. It's impossible to get bored on this Fun Ship.

Day 7: At Sea
Today can be another fantastic day of giving back, courtesy of Carnival Cruise Lines. Carnival guests can give back and help others, both on land and while sailing the high seas. Through their "Care to Play" activities and events, Carnival has raised more than $5 million for St. Jude Children's Research Hospital®. Carnival is also the Official Celebration Partner for St. Jude, providing support and volunteer manpower for events like birthday parties, proms and special occasions at the renowned research hospital. On specific days at sea, guests can participate in Carnival's Groove for St. Jude. Make a $10 donation to this worthy cause and enjoy this great dance event. Participants also receive a complimentary t-shirt and wristband. Guests can also assist St. Jude through Carnival's Beary Cuddly Workshop and by purchasing Carnival's Towel Creations book, showing readers how to recreate the amazing towel animals found in Carnival's staterooms each evening.

Later, toast to the success of your voluntourism events at the RedFrog Rum Bar and have a celebratory dinner in the main dining room or at the Carnival Dream's steakhouse restaurant. Then, dance the hours away or enjoy a night of comedy courtesy of The Punchliner Comedy Club presented by George Lopez. There's something for everyone aboard the Carnival Dream. The choices are all up to you.

Day 8: New Orleans, LA
Your vacation ends as the Carnival Dream returns to New Orleans. If you can, take some time to enjoy the sights and sounds of the city before heading to the airport on your way home. You'll leave with fond memories of the Carnival Dream and the many ways you've helped others on your cruise.





Related Articles
Editor's Picks Articles
Top Ten Articles
Previous Features
Site Map





Content copyright © 2023 by Nancy Schretter. All rights reserved.
This content was written by Nancy Schretter. If you wish to use this content in any manner, you need written permission. Contact Nancy Schretter for details.