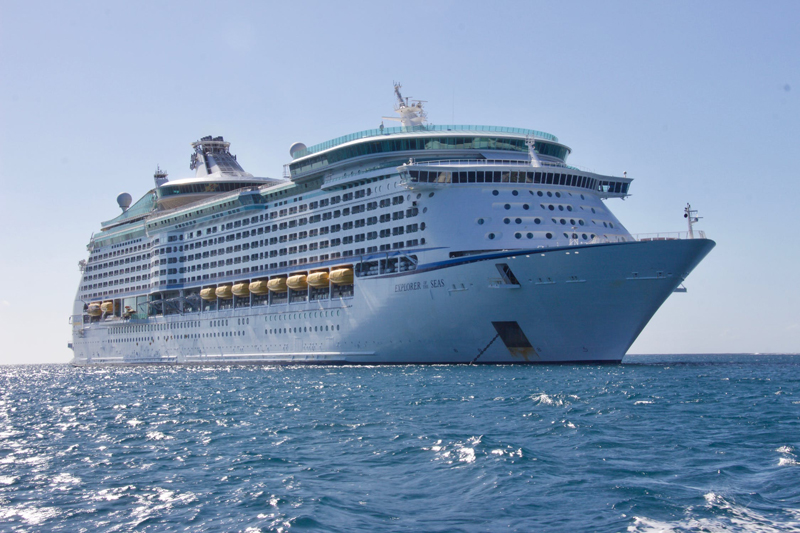 Many vacationers heading to their Galapagos Islands cruise connect through Quito on their way to the Ecuador's enchanted islands. Rather than stopping for a brief overnight stay, experienced travelers know that Quito is a place to linger and explore. Ecuador's capital city is a UNESCO World Heritage Site filled with Baroque churches, monasteries, art museums, superb shopping and memorable dining options. In addition, Quito's surrounding Andes Highlands areas offer abundant opportunities for shopping, hiking, cultural interaction, wildlife viewing and more.
There's much to see in Quito and its surrounding regions, so visitors should plan to spend several days here discovering some of what it has to offer. It's impossible to experience all of Quito's delights in even four or five days, so you'll clearly have to pick and choose. Here are fourteen popular attractions and places to sample while you're there:
1. Admire Quito's Colonial Heritage.
Designated by UNESCO as a World Heritage Site, Quito has a rich past. Visitors will want to spend plenty of time visiting Iglesia de San Francisco and La Compañía de Jesús, a spectacular example of Baroque architecture with gold leaf completely covering its arches, domes and pillars. The El Panecillo viewpoint, the buildings and plaza of Quito's Independence Square, and the charming La Ronda area are additional highlights.
2. View World-Class Museums and Galleries.
Art lovers visiting Quito must see the Fundación Guayasamín's The Man's Chapel featuring paintings and works by famed Ecuadorian contemporary artist Oswaldo Guayasamín. Other interesting sites include the exhibits at the Museo Casa de María Augusta Urrutia and the collections of pre-Colombian, Inca, and gold artifacts at the Museo del Banco Central.
3. Ride the TelefériQo.
Don't miss this popular tourist attraction, providing a breathtaking view of the Quito itself as well as the massive peaks of the Andean Highlands. Opened in 2005 using technology from France, the TelefériQo is one of the world's highest cable car rides, ascending from 10,226 feet to 12,943 feet up Volcán Pichincha. Passengers are seated in six-person cars and the ride takes approximately 8-10 minutes to complete.
4. Shop 'Till You Drop.
Don't dismay if you can't get to Otavalo's market during your visit. Quito has lots of places to shop for local Ecuadorian crafts. El Quinde and the Ecuador Gourmet Gallery are two of the best spots to buy unique artisan handicrafts and variety of other specialty products. The shops at La Mitad del Mundo and La Mariscal Crafts Market offer a large selection of souvenirs at bargain prices, but search carefully to find good quality items. When only the best will do regardless of price, Folklore Olga Fisch sells high end crafts, rugs and artwork from indigenous Ecuadorian artisans.
5. Stand at the Center of the Earth.
At La Mitad del Mundo - The Middle of the World - travelers can straddle the Equator (or very close to it) and visit the Intinan Museum with its scientific and cultural exhibits. Visitors will find a large monument here, as well as a number of shops, restaurants, museums, and unique photo opportunities.
6. Sample Ecuadorian Cuisine.
Ecuadorian food is delicious and Quito's restaurants are some of the best in South America, serving a variety of dishes from many regions of Ecuador as well as international fare. Sample a selection of ceviches, fresh trout, lamb stew, pistachio-encrusted tuna, breast of pork, sundried tomato risotto, and a bowl of the region's ever-popular potato soup. Some of my favorites restaurants in the area include La Choza, Zazu, Ventanal Restaurant, Hasta La Vuelta Señor, and El Cráter Restaurant near La Mitad del Mundo.
7. Explore Charming Artisan Towns.
The Andes Highlands surrounding Quito are filled with captivating artisan towns, each with its own unique specialty. This area is a popular tour destination for those seeking exquisite high-quality handicrafts and a strong cultural connection. In Peguche, artisans do superb textile weavings on old-fashioned shuttle looms and produce some of the region's finest musical instruments. Cotacachi is famous for its leather goods, while San Antonio de Ibarra is known for its woodcarvings. Colorful bread dough figurines are produced in the little town of Calderón. Needlework is central to the old-world artisans of Zuleta, a more remote village that's a bit more off the beaten path but well worth visiting.
8. Browse Otavalo's Famed Market.
Otavalo's indigenous market is one of the largest in South America. Many Quito visitors head to Otavalo on Saturdays to shop at a myriad of stalls displaying textiles, handicrafts, Alpaca blankets and sweaters, woven wall hangings, woolen ponchos, and more. Don't miss the local animal and produce markets that take place on Saturday mornings here as well. Although Saturday's market is the largest, a wide variety of goods are available in Otavalo's Plaza de los Ponchos area throughout the week.
9. Take the Train.
Enjoy some of Ecuador's most spectacular vistas while taking a personally narrated tour on one of tren Ecuador's comfortable historic cars. Ecuador's rail service was launched in the late 1800's and many of its routes have been revitalized as a tourist attraction. For example, the Ibarra to Salinas train trip traverses bridges and tunnels along a scenic route, ending with an excellent Afro-Ecuadorian dance performance, tour, and lunch prepared by local Salinas residents. Routes from Quito through the Avenue of Volcanoes and to the Cotopaxi National Park vicinity are also available. For more information, visit
www.ecuadorbytrain.com
.
10. See Majestic Andean Condors.
The Condor Rescue Center is an initiative by Joep Hendriks' Condor Foundation designed to teach people how to protect and conserve condors and other raptors. The center is home to Andean condors, eagles, vultures, owls, and hawks. It's a wonderful place for families and nature lovers to visit. Make sure to arrive by 11:30 a.m. to see the park's informative show.
11. Soak in Papallacta's Hot Springs.
Located about 40 miles from Quito, Termas Papallacta's thermal baths include nine soothing hot water pools and three invigorating cold water pools. This full-service resort is popular with Quito residents and its excellent spa offers a wide variety of reasonably priced treatments. Papallacta is a wonderful day trip for weary travelers who want to soak in the waters, use the spa's steam baths, pamper themselves with a relaxing massage, and enjoy a delicious lunch. Make spa appointments in advance.
12. Hike around Cotopaxi National Park.
Most Quito tour operators offer day trips to the area around Cotopaxi National Park. Cotopaxi is the highest active volcano in the world and the scenery in this region is spectacular. Tours may include horseback riding, lunch at a hacienda, mountain biking, several hours of hiking, and other activities.
13. Venture into the Cloud Forest.
Birding enthusiasts and nature lovers won't want to miss taking a one- or two-day trip to the cloud forest area around Mindo, one of the top birdwatching spots in the world. Tourists can visit butterfly and orchid farms, view tropical birds in private nature reserves, or take a canopy tour. More active adventures such as hiking, ziplines, tubing and rafting can also be arranged.
14. Check Out Saquisili's Produce.
Visitors heading towards the Cotopaxi National Park might wish to stop at Saquisili's lively indigenous market, a less touristy event held only on Thursdays. Vendors, artisans and shoppers in traditional dress come from miles around to interact in eight town plazas. The colorful produce market is particularly good here.
If You Go:
* For more information about planning a trip to Quito, visit the Quito Turismo website at
www.quito.com.ec/en
. Visitors to Quito's city center can also stop at El Quinde, located in Independence Square, for complete tourist information, free Internet and lockers, clean restrooms, complimentary coffee, and more.
* There are many excellent upscale hotels and boutique properties in Quito. If you'd like to stay within walking distance of many of Old Town's attractions, check out the La Casona de la Ronda Hotel - a renovated old mansion with 23 rooms. For those who crave spacious guest rooms, superb service, and the full range of modern amenities, the JW Marriott Hotel Quito is a good choice. Located adjacent to Quito's World Trade Center, the Radisson Royal Quito Hotel is another top option. If you're planning to take an overnight trip to Otavalo area, Hacienda Cusin and Hacienda Pinsaquí are excellent options for both adults and families.
* Quito is located at slightly over 9200 feet in the Andes Mountains. The air is thinner here and a small percentage of visitors may experience some altitude sickness issues. If you're concerned, talk with your doctor before traveling for input, drink plenty of water to stay hydrated, and pace yourself throughout the day.


Related Articles
Editor's Picks Articles
Top Ten Articles
Previous Features
Site Map





Content copyright © 2023 by Nancy Schretter. All rights reserved.
This content was written by Nancy Schretter. If you wish to use this content in any manner, you need written permission. Contact Nancy Schretter for details.