5 Tips for Mediterranean Family Cruises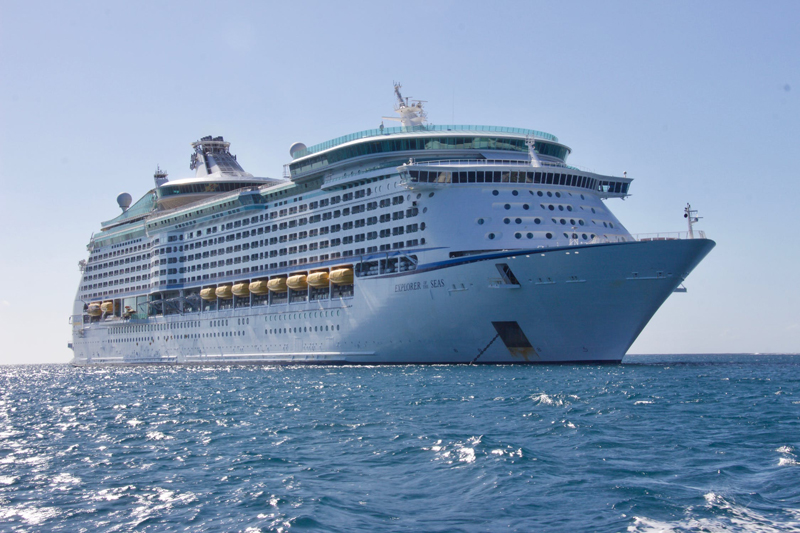 Many parents and grandparents are planning to take the kids to Europe this year. Mediterranean cruises are one of the most popular options for families. These cruises offer a rich array of cultural and historical experiences for families with kids of all ages. The U.S. dollar's improved exchange rate against the euro is also making European vacations even more enticing.
Here are five tips to help you plan a great Mediterranean family cruise vacation:
1. Be Realistic.
Sailing with the family in the Mediterranean is a completely different experience than a Caribbean family cruise vacation. There's a six hour (or more) time difference between U.S. cities and major European destinations. In addition, some of the ports are over an hour away from the cities or attractions you'll be visiting. That can mean lengthy days for kids and teens. Think about arriving at your embarkation port a day or two early to allow the kids to adjust to the time zone change.
Choosing the right cruise line can help make the long days easier as well. For example, Norwegian Cruise Line's Freestyle Dining approach means families can have meals together at anytime that's convenient for them. There are no set dining times or seating locations and the ships' wide variety of restaurants and cafes lets families choose what they'd like to eat and how dressed up they want to be. Eliminating regimented schedules and structure is great for families, particularly on a European cruise. It's so much easier to just go with the flow after enjoying a full day of exciting experiences.
2. Go at the Right Time.
If it's possible for your family to cruise from April through June, consider booking a Mediterranean sailing during one of these early season months. There are fewer people at the major sites and temperatures are cooler as well. Summer Mediterranean cruises are wonderful, but the weather can be quite hot and major attractions will be more crowded. August is the prime vacation month in Europe, so crowds may peak during that time.
3. Plan It Together.
Get every family member's input early in the vacation planning process and make sure the kids are involved. This helps create buy-in and eliminates a lot of potential problems when you get on the ship. Start by having a family get-together to focus on shared and individual interests. Are your kids obsessed with history & gladiators, volcanoes, pizza, gelato, art, mythology, beaches, shopping, and castles? Use your family's interests to drive your choice of itineraries and ports of call. Talk with a good cruise travel agent to get their suggestions. Also evaluate each cruise line's programs for kids, teens and families. Choosing a family-friendly cruise line, such as Norwegian Cruise Line, will make a world of difference in your Mediterranean vacation experience.
4. Choose a Great Embarkation Point.
When choosing your cruise itinerary, look for departure cities that have excellent flight connections, good airfare rates, a wide variety of hotel options, and plenty of attractions to explore. This last point is important, because it's a huge plus for families to arrive at their embarkation city a day or two early before their cruise. It's more expensive, but arriving early can substantially contribute to your family's enjoyment of the cruise. It takes a while for travelers to adjust to that time zone change, particularly kids and teens. If the kids are jet lagged throughout the first half of your cruise, the experience won't be as rewarding.
Getting to a Mediterranean cruise port often involves flight connections for many guests. Delays and flight cancellations can be quite common these days. When snafus like that happen, guests (and luggage) can miss the ship. Arrive at least one or two days in advance to allow for potential delays. In addition, major attractions in cities like Barcelona, Rome (Civitavecchia) and Venice are tough to pack into just one day. So, spend some extra time there and explore. Norwegian Cruise Line has family-friendly ships in the Mediterranean with itineraries embarking from these three ports of call.
5. Pick the Right Ship.
Top family-focused ships offer attractions for every interest and age group. That's one of the many reasons why cruising is such an excellent option for a European family vacation. There's something for everyone and the entire process is so easy. Families unpack once, then relax and enjoy their exciting cruise vacation experience as the Mediterranean's most enticing ports of call come to them. Norwegian Cruise Line's combination of amenity-laden ships and exciting itineraries adds up to the perfect European vacation for families.
Norwegian Cruise Line's kids and teens programs are among the company's major strengths. The cruise line offers the complimentary Splash Academy youth program on all of their ships in Europe. Splash Academy features programs designed specifically for multiple age groups: Turtles for ages 3-5; Seals for ages 6-9; and Dolphins for ages 10-12. Programs include Circus School activities, interactive arts & crafts workshops, treasure hunts, games, storytelling and more.
Splash Academy also offers activities for Guppies – tiny cruisers between the ages of 6 months and 3 years. Parents with young children under 3 can enjoy fun Guppies events with their child, including sensory play classes and "Motion in the Ocean" parent and tot mini workout sessions. Parents must be present at Guppies programs.
If you're traveling with teens, Norwegian Cruise Line is an excellent choice. Their ships are well equipped to cater to older kids with free programs and activities. Entourage is a high energy zone exclusively for teens ages 13-17. This hot spot keeps teens happy with a wide variety of activities including sports challenges and other events. At night, Entourage turns into a teens-only nightclub with a dance floor, video jukebox, large screen television and other amenities. Themed events for teens are offered as well.
Norwegian's Port Play program for ages 3-12 can come in handy during Mediterranean cruises, particularly on days when guests are taking long or very active tours. Parents who are booked on shore excursions and want to leave their kids onboard the ship can register for the program, enabling them to have fun ashore while their kids enjoy playing with their friends on the ship. There's a small fee for supervising kids during meal times. Late Night Fun Zone activities from 10:30 p.m. to 1:30 a.m. are also available for ages 3-12 on a fee-for-services basis.
Fun isn't just for kids on Norwegian Cruise Line, though. Norwegian's ships have a wide variety of entertainment and dining options, so it's impossible for any member of the family to get bored. Adults in particular will enjoy the ships' many specialty dining options including Cagney's Steakhouse and Le Bistro, with its delectable French cuisine. Families always love dining at Teppanyaki, where chefs entertain guests with their creative Japanese hibachi-style cooking. Norwegian's ships feature dazzling shows and performances each evening, many by European artists. It's particulary nice to have that kind of international flair and sense of place when cruising the Mediterranean.
For more detailed information on Norwegian Cruise Line and its programs for kids and families, visit their website:
www.ncl.com.


Related Articles
Editor's Picks Articles
Top Ten Articles
Previous Features
Site Map





Content copyright © 2023 by Nancy Schretter. All rights reserved.
This content was written by Nancy Schretter. If you wish to use this content in any manner, you need written permission. Contact Nancy Schretter for details.