7 Tips For A Stress Free Cruise Vacation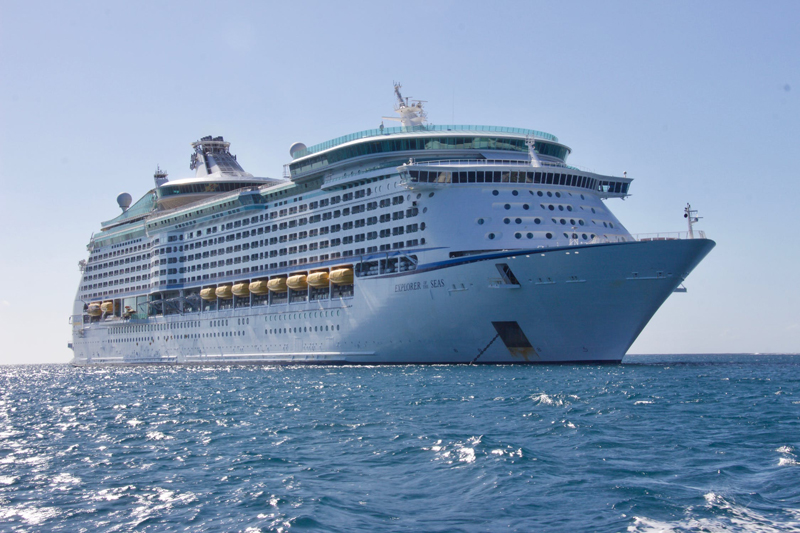 You've spent months thinking about your cruise and now you're ready to start planning your vacation. Here are seven ways to take the stress out of your vacation and make it a smooth sailing experience.

1. Use a good travel agent. A knowledgeable cruise travel agent can save you time, money, and eliminate much of the stress involved in planning for and booking your cruise. Agents can keep track of any changes, such as cruise cancellations due to unexpected engine malfunctions or itinerary changes due to weather. They are aware of differing cruise line policies and can also make suggestions that will improve your enjoyment of your cruise.

2. Check your documents well in advance. Check in online and review your airline, hotel and cruise documents several weeks before your cruise to make sure everything is in order. In addition, if you're using a passport, take it out at least 3 months in advance and make sure it will still be current well after your cruise is over. Check with your cruise line to see if you need additional documents as well, particularly if you are bringing along children who are not your own. It is strongly recommended that you renew your passport at least 6 months before it expires. Make sure you have the proper documents for everyone in your party, including children. If your marital status has changed, make sure that your passport reflects your current legal name. If your cruise requires visas, make sure to understand the exact requirements and obtain the correct visas well in advance of your cruise date.

3. Know your cruise line's policies and make sure to comply with them. Each cruise line has policies that you must take into account or you could be denied boarding. These rules include such things as passport and visa issues, minimum age to cruise, health requirements, documentation requirements for minors traveling without their parent or legal guardian, time required to be checked in and onboard the ship prior to sailing, and other issues. Call your cruise line, or have your travel agent check, to make sure that you comply with all policies before arriving at the dock.

4. Purchase vacation insurance. Stuff happens, so protect yourself in case it happens to you. Vacation insurance protects your financial investment (in most cases) against such things as having to cancel your cruise due to illness or a death in your immediate family, trip interruption due to illness, missing the ship due to airline delays, and other factors. It will also cover medical attention should you need it while you are away. You should consider purchasing cruise insurance from a third party such as Travel Guard, because these companies often protects against cruise line and airline bankruptcies. Third party insurance also allows you to wrap in your airfare if you purchased it independently. Read your policy carefully before purchasing and ask questions to make sure you are covered for all contingencies.

5. Arrive at your departure city early. Following this rule will eliminate much stress, especially if you are able to arrive at your embarkation port the day before your cruise departs. Arriving a day early is strongly recommended given the possibility of air delays and cancellations, especially during the winter months. If you cannot arrive at your departure city a day early, schedule your arrival at the port at least 4-5 hours before the ship departs. In addition, if your flight schedule involves connections, make sure to allow at least 2 hours between flights to protect yourself in case delays occur. Check with the cruise line to know when you must be onboard prior to sailing.

6. Book your flights carefully. Purchasing your air tickets on your own allows you to control your routing and connection schedules, eliminating any unexpected surprises when you receive your documents from the cruise line. A good travel agent can often get you the same price (or lower) for your tickets than can be obtained through the cruise line and will review the routing and connections with you before purchase. He/she can also help you to avoid connecting through delay-prone airports, which will eliminate some stress as well.

7. Reserve shore excursions in advance. Popular ship-sponsored tours often sell out well before departure. Research each of your ports of call before your cruise and review the shore excursions being offered by your cruise line. If there are several that will make or break your cruise experience, book them immediately. Check out message boards on sites such as Cruise Critic and TripAdvisor to get "been there-done that" reviews and uncover private tour operators who may offer appealing excursions as well.


You Should Also Read:
BellaOnline Cruises Newsletter


Related Articles
Editor's Picks Articles
Top Ten Articles
Previous Features
Site Map





Content copyright © 2023 by Nancy Schretter. All rights reserved.
This content was written by Nancy Schretter. If you wish to use this content in any manner, you need written permission. Contact Nancy Schretter for details.