Pacing Your Family's Mediterranean Cruise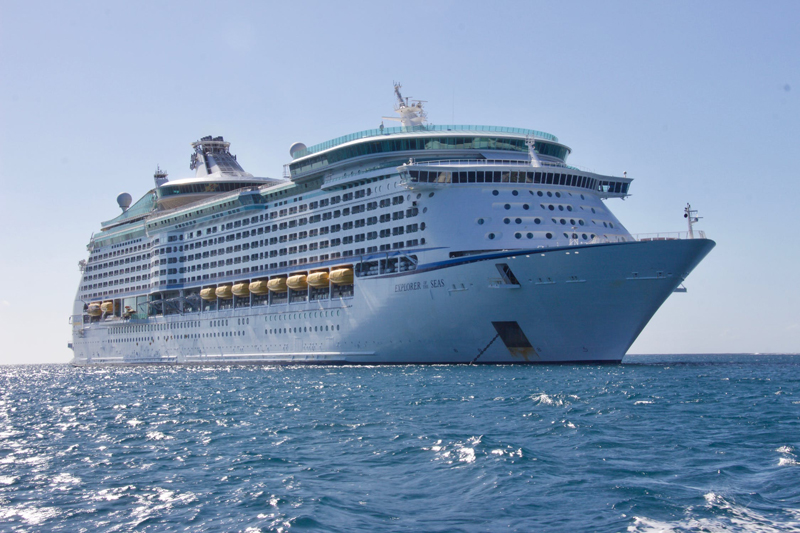 If you're planning a family Mediterranean cruise, the most important thing for parents to remember about planning family shore excursions is: don't overdo it. Parents are paying a lot of money for the cruise, so there's a big temptation to try to pack everything into their cruise to get the most value and make sure their kids learn as much as possible. If you do that, however, your vacation can turn into something resembling a forced death march and you won't enjoy your cruise experience.

Talk things over with your kids and teens in advance and see what they want to do and what will cause a mutiny. Listen. Try to compromise and pick your battles wisely. The great thing about a cruise is that if you really want to do something and your kids really don't, they can stay and have fun on the ship. It's possible for everyone to get what they want, as long as there's some flexibility involved.

Don't cruise blind. Learn about your ports of call in advance and know what you want to do even before you get on the ship. Detailed information on ship-sponsored shore excursions is available on each cruise line's website. Guidebooks and sites such as Cruise Critic, TripAdvisor, CruiseRadio and others can be a huge help.

Private car tours in cities like Rome, Naples, Florence and Athens are exceptional and allow families to do exactly what they want to do on their own schedule. In addition, families can often experience far more than they could on a large group tour. Private tours are available through the cruise line, but they also can be arranged independently. Cruise Critic's message boards can be an excellent resource for meeting other passengers on your upcoming sailing and arranging to share private car tours and other independent shore excursions to cut down on costs.

APTours in Italy offers fun and educational tours specifically designed for families who are cruising or touring in Italy. The company is run by parents who have designed these special tours to incorporate things they'd like their own children to do on vacation. In addition to touring Pompeii or climbing Mt. Vesuvius with a kid-friendly guide, additional activities include pizza making and a hands-on ice cream making and tasting class. RomeinLimo in Italy and Tours of Athens in Greece are two other excellent private tour options.

If you have "must-do" excursions, book them in advance before you get onto the ship. Popular tours sell out - sometimes well before the ship sails. Book ahead so you are not disappointed.

Even with all this planning, know your cancellation policies and re-visit things during the cruise. If someone is getting sick - or your kids are ready to have a meltdown, call the ball early and don't waste your money. Just stay flexible.

The Mediterranean is a fantastic place for a family cruise vacation if you go with the proper expectations, budget and frame of mind. The Med can be an intense place to visit on a cruise, but it doesn't have to be intense to be enjoyed. Relax, pack a positive attitude, don't over-cram, pace yourself and plan ahead.

Try to stay flexible and keep your expectations in check. Schedule some "me" time and let people do things separately. Don't expect everything to go perfectly and that Junior will get an A+ in European history just because he went on a Med cruise over the summer.

If you do it right, you might find that your kids have a new appreciation for the world, their country, their family, and what a family vacation can be. That's what I continually try to achieve. In my opinion, that's the best family vacation souvenir ever.



Related Articles
Editor's Picks Articles
Top Ten Articles
Previous Features
Site Map





Content copyright © 2022 by Nancy Schretter. All rights reserved.
This content was written by Nancy Schretter. If you wish to use this content in any manner, you need written permission. Contact Nancy Schretter for details.